Celebrating Advent and the Christmas season is one of Europe's longest traditions. But these days, it's more than just a tradition. Christmas is a social event for friends and family to get together after work or on the weekends leading up to Christmas Day and often includes time spent at the local Christmas market.
I've been fortunate to live much of my life in Europe, where visiting the Christmas markets is a winter highlight. In this guide, I share my views on the best Christmas markets in Europe for 2023.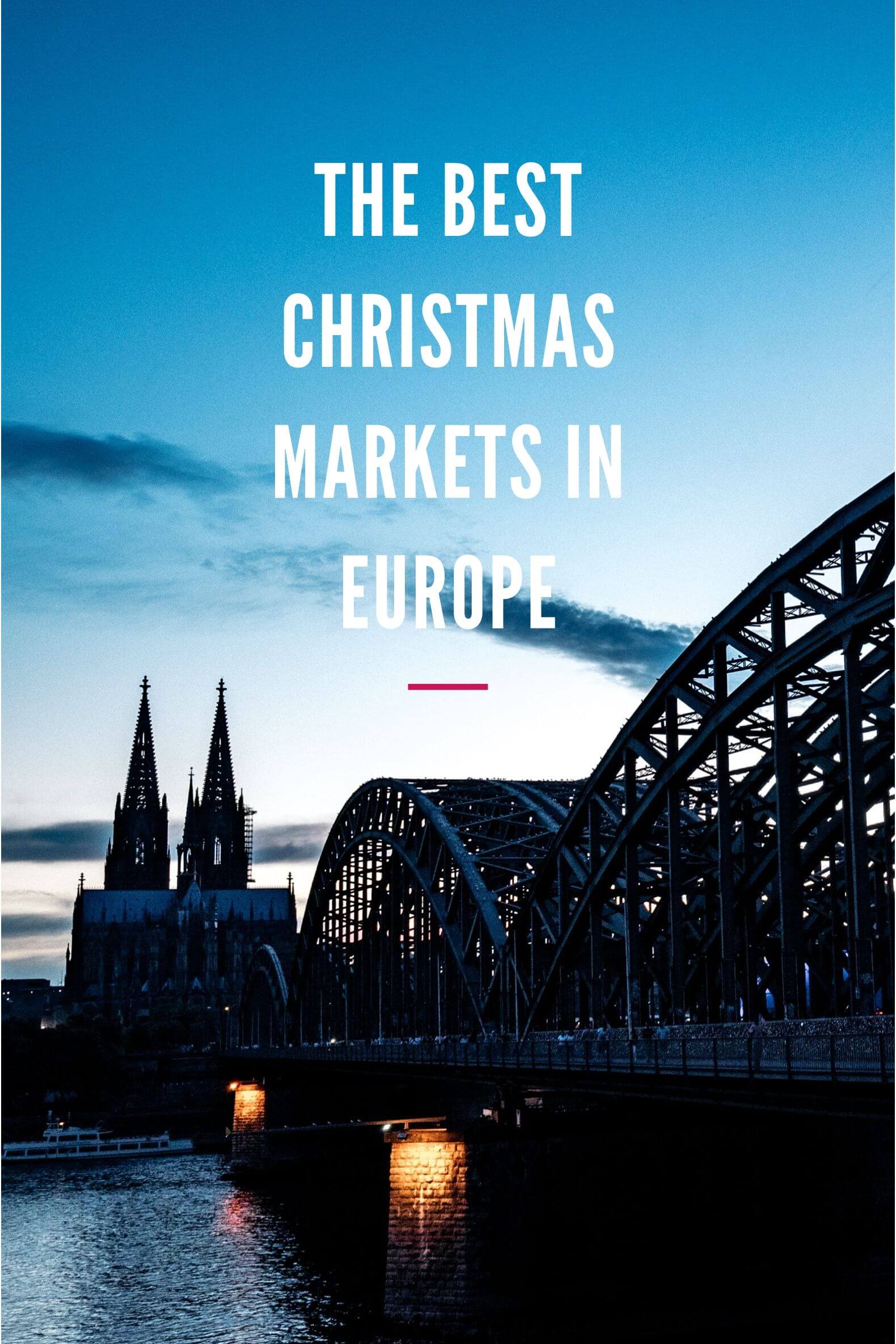 Best Christmas Markets in Europe 2023
Choosing the best is difficult as every city has something special to offer. But you can't go wrong with spending Christmas in one of these incredibly festive cities.
1. Dresden, Germany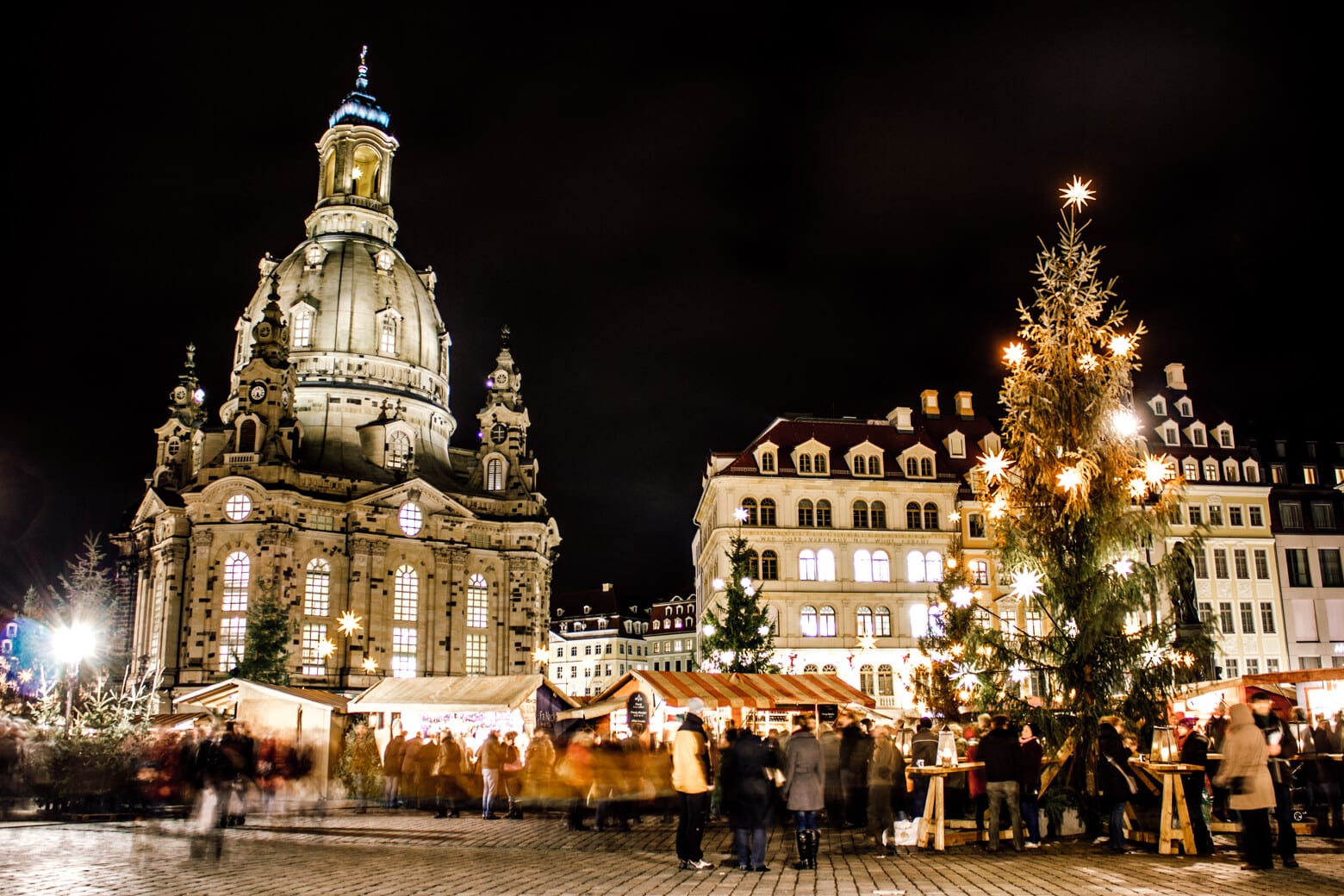 Dresden Christmas Market – The oldest Christmas market in Europe is located in one of the most beautiful cities in Germany. Dresden gets my vote for the best Christmas market for its stunning location, historic market, delicious food from around the world and relatively low prices.
Dresden is renowned for its food specialties during the Christmas season, including Stollen, a traditional German fruitcake that is a staple of the holiday season, and of course, Glühwein, a warm, spiced wine that is a popular drink at Christmas markets.
The city has a rich cultural heritage and historical architecture, which is beautifully illuminated during the holiday season.
One must-see attraction is the Dresden Royal Palace, once the royal palace of Saxony and now a museum. During the winter, the palace is beautifully decorated and offers visitors a chance to admire its grand architecture and historical collections.
2. Vienna, Austria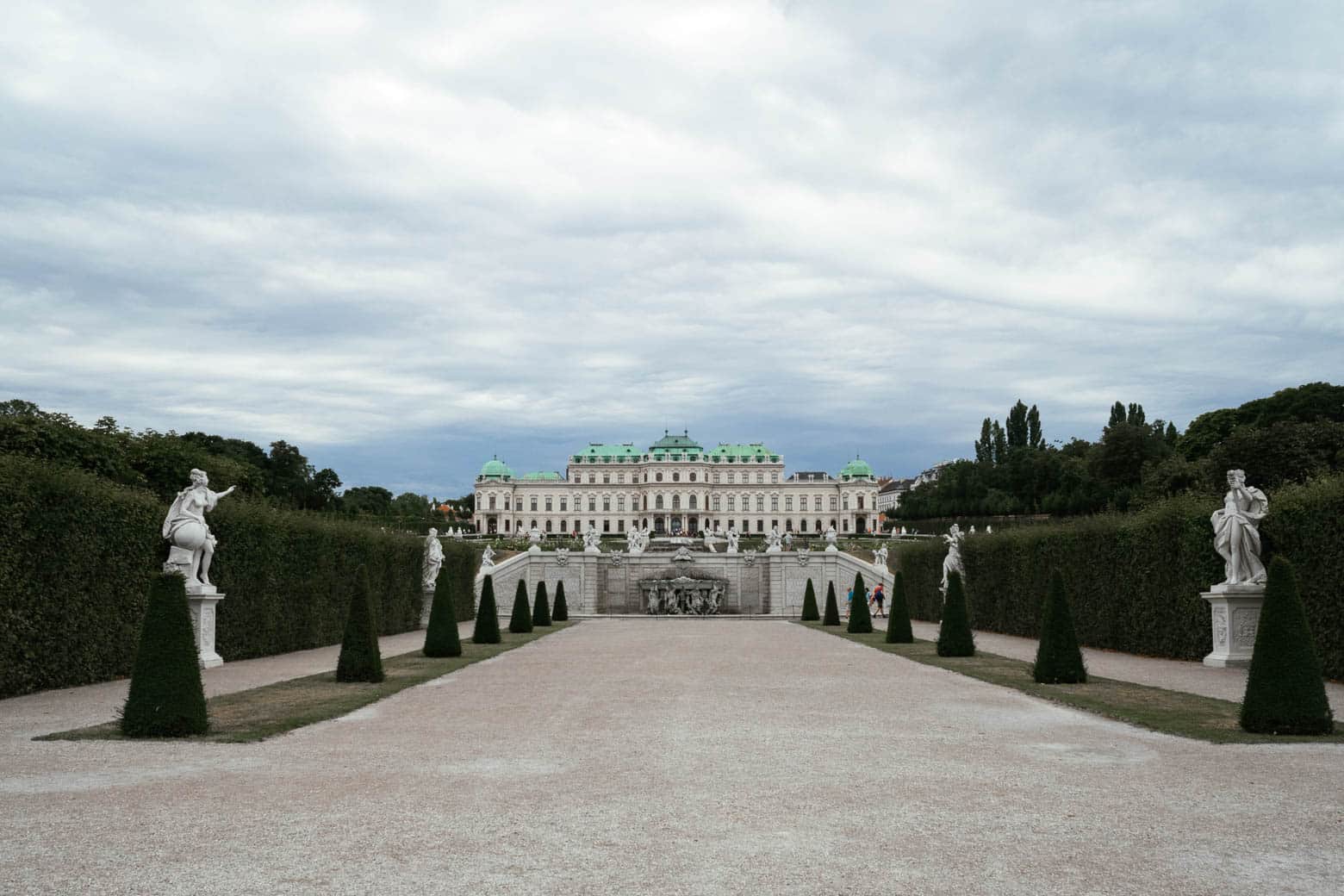 Vienna Christmas Market – As one of the most beautiful cities in Europe, Vienna's Christmas markets are stunning and include the famous Schoenbrunn Palace market, the popular Town Hall Market and many smaller markets in the city's different districts.
A Viennese specialty is the Vanillekipferl, a crescent-shaped cookie made with vanilla and almond flour, a popular holiday treat in Vienna.
In addition, you can indulge in the famous Wiener Schnitzel, a breaded veal cutlet that is a staple of Austrian cuisine, or sample traditional holiday sweets like Linzer Torte, a shortbread pastry filled with raspberry or cherry jam.
3. Manchester, England
Manchester Christmas markets – Honestly, having visited Manchester a couple of times, I never imagined it would one day be home to one of the most fun Christmas markets in Europe.
The market has grown in popularity in recent years and has become a must-visit destination for anyone in the city during the holiday season. Manchester market is known for its festive atmosphere and fun activities, including ice skating and the Giant Santa.
Manchester is known for its rich and diverse food culture, and its Christmas market offers a range of delicious food specialties that are popular with visitors and locals alike.
4. Strasbourg, France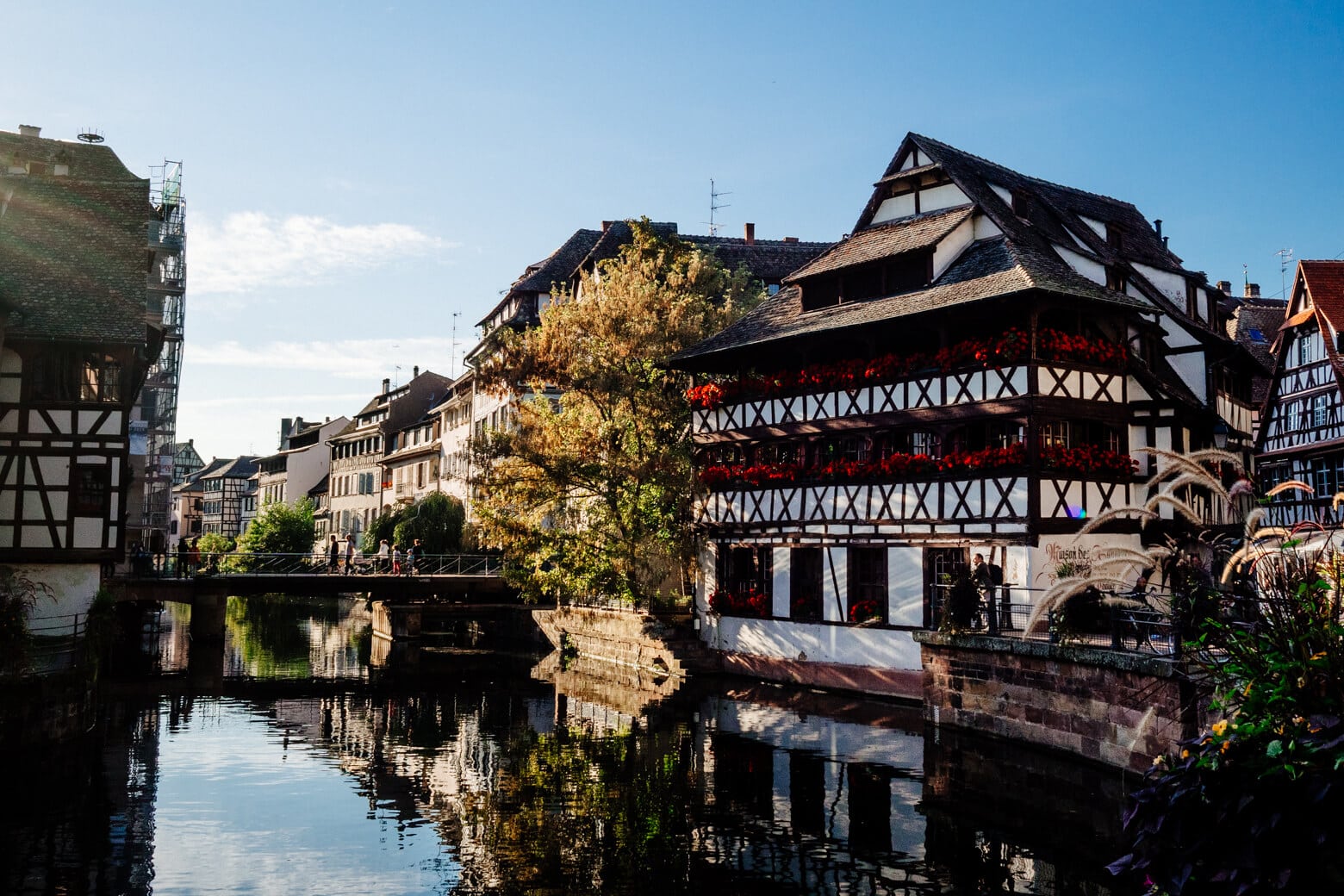 Strasbourg Christmas Market – Strasbourg, located in the heart of Alsace, is a charming and picturesque city that is perfect for those who prefer a more intimate and romantic holiday experience.
With its fairytale old town, complete with half-timber houses and picturesque canals, Strasbourg has a unique and enchanting European character that sets it apart from other destinations.
Beyond its stunning architecture and charming atmosphere, Strasbourg is also a foodie's paradise, with a thriving culinary scene showcasing Alsatian cuisine's best.
Whether you're looking for a holiday getaway or just a food-filled weekend, Strasbourg is a great choice to visit all year round, not just during the Christmas season.
Some Alsatian food specialties to look out for:
Flammekueche: A thin, crispy pizza-like dish that is topped with crème fraîche, onions, and bacon.
Choucroute: A traditional Alsatian dish made from sauerkraut, sausage, and pork that is slow-cooked and served with potatoes.
Baeckeoffe: A hearty stew made from potatoes, onions, and a variety of meats, including beef, pork, and lamb.
Kougelhopf: A sweet, yeasted cake that is studded with raisins and almonds and shaped like a dome.
5. Prague, Czechia
Prague Christmas Market – Prague is one of the most dynamic and exciting cities in Central Europe. The city is known for its unique blend of modern and traditional European Christmas markets, which offer a truly unforgettable holiday experience.
With its rich cultural heritage and fascinating history, Prague is a city steeped in tradition, yet, it is still relevant and contemporary.
In addition to its rich history, Prague is also an incredibly affordable destination for visitors, offering the chance to experience great food and entertainment without breaking the bank.
Some Czech specialties to try at the Christmas markets or in the nearby restaurants:
Pilsner beer: Prague is home to the original Pilsner beer, a crisp and refreshing lager that is perfect for sipping on a cold winter day.
Trdelník: A sweet, spiral-shaped pastry that is rolled in cinnamon and sugar and often filled with ice cream or fruit.
Chlebíčky: An open-faced sandwich made from slices of bread that are topped with a variety of ingredients, including ham, cheese, and pickles.
Goulash: A hearty stew made from beef, paprika, onions, and potatoes that is perfect for warming up on a chilly winter day.
Roasted duck: A staple of Czech cuisine, roasted duck is often served with red cabbage and potato dumplings.
Knedlíky: A type of soft dumpling made from flour and either potatoes or bread that is a staple of Czech cuisine.
Štrúdl: A sweet pastry made from a thin layer of dough that is rolled around a variety of sweet fillings, including fruit, nuts, and cheese.
Czech Sausages: Prague is famous for its delicious sausages, which come in a variety of flavours and are often served with mustard and bread.
6. Zurich, Switzerland
Zurich Christmas Market – Switzerland is famous for its cosy winter festivals and Zurich is home to the best. The old town streets are lined with timber Christmas stalls selling delicious food like raclette (served as melted cheese on a baguette), handmade gifts made by local Swiss artisans and traditional decorations.
There are several markets that take place in the heart of the city. Some of the Swiss specialties that you can enjoy at the Zurich Christmas market include:
Raclette: A type of cheese that is melted and scraped onto potatoes, bread, or other foods.
Swiss Fondue: A warm, cheesy dip made from a blend of Swiss cheeses that is perfect for dipping bread or vegetables into.
Swiss chocolates: Switzerland is famous for its chocolates, and the Zurich Christmas market is the perfect place to indulge in some of the best.
Biberli: A type of Swiss gingerbread cookie that is filled with almond paste and spices.
7. Budapest, Hungary
Budapest Christmas Market – Budapest is an incredible city that is rich in history, beauty, and is generally considered an affordable European Christmas destination.
While it may not be a traditional Christmas destination, Budapest has recently become one of the most popular winter destinations in Europe, and for good reason.
The city is packed with vibrant markets, festivals, and events during the winter season, making it an ideal destination for anyone who loves the holiday season.
Budapest is known for its stunning architecture, including its impressive Gothic, Renaissance, and Baroque buildings, as well as its stunning thermal baths and stunning views of the Danube River.
During the winter, the city transforms into a winter wonderland, with holiday lights, ice-skating rinks, and festive events taking place all around the city.
Whether you're looking to indulge in delicious Hungarian cuisine, explore the city's rich history and cultural heritage, or simply relax in one of the many thermal baths, Budapest is a winter destination that you won't want to miss and it's Christmas markets continue into January.
8. Ljubljana, Slovenia
Ljubljana Christmas Market – Slovenia's capital is an adorable historic city situated on a winding river lined with Christmas stalls.
The city is home to a modern and environmentally friendly Christmas market packed with locally sourced and sustainably produced food, eco-friendly gifts, and festive treats.
Additionally, visitors to the market can take advantage of the stunning views from the hilltop castle, which provides a breathtaking panoramic view of the city and its surroundings.
At Christmas time in Ljubljana, visitors can enjoy several local food specialties.
Some popular options include traditional Slovenian dishes such as potica, a sweet bread made with walnuts, raisins, spices, and gingerbread, which is a staple of the holiday season in Slovenia.
Another specialty is Kranjska klobasa, a sausage that is popular in the region and is often served with sauerkraut and bread.
9. Edinburgh, Scotland
Edinburgh Christmas Market – The city's Christmas market is one of the best in Europe, offering a festive atmosphere and a variety of vendors selling handmade gifts, local food and drinks.
In addition to the Christmas market, Edinburgh is renowned for its nightlife, with a plethora of bars, clubs, and pubs that come alive during the holiday season.
One of Edinburgh's most iconic landmarks, Edinburgh Castle, is a must-visit for anyone who wants to experience the rich history of the city. The castle is an impressive structure that has stood for centuries, offering breathtaking views of the city and showcasing its rich history.
Finally, Edinburgh is famous for its annual Hogmanay Festival, a New Year's celebration that is famous around the world. The festival features a range of events, including live music, street performances, and fireworks, and attracts thousands of visitors each year.
10. Krakow, Poland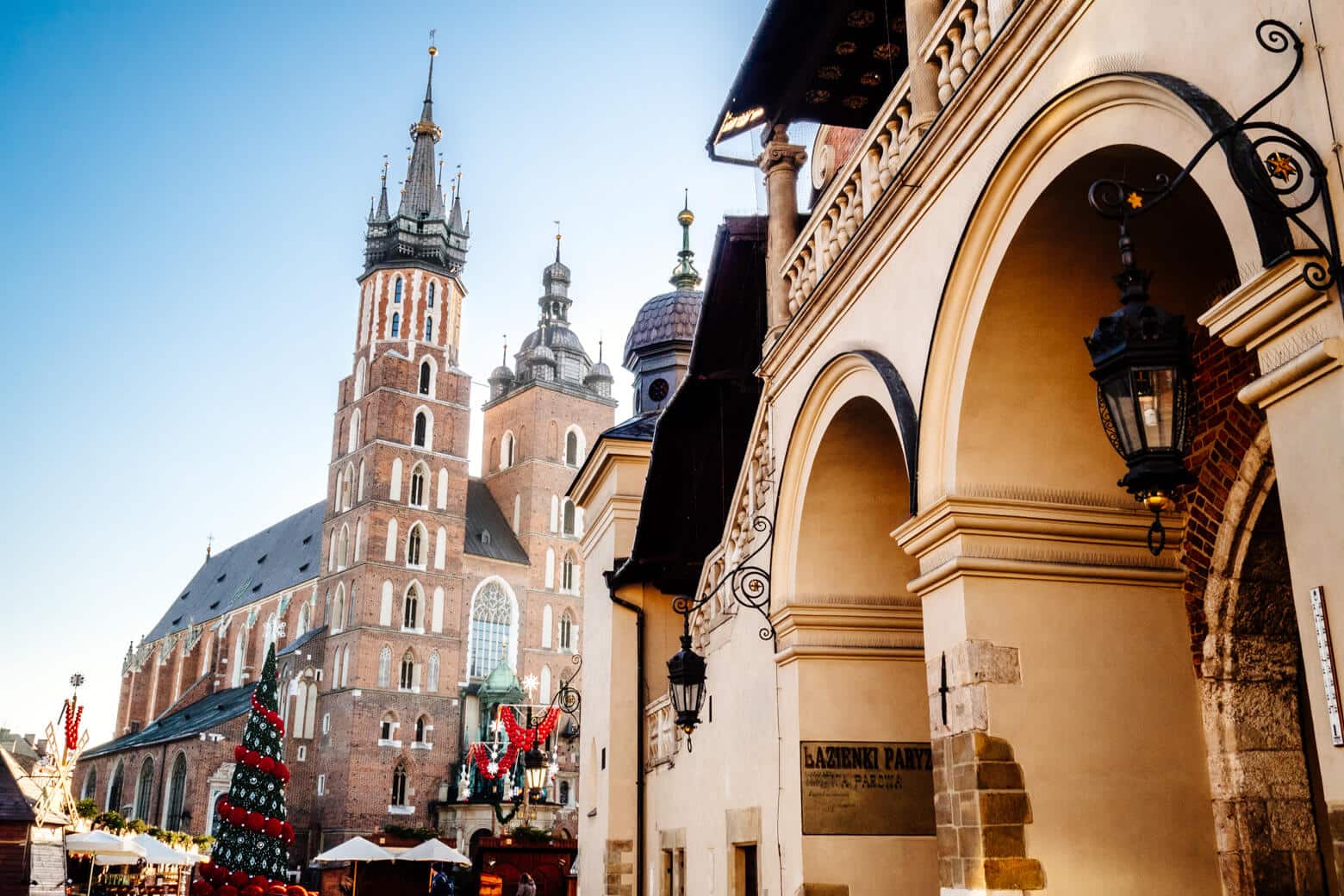 Krakow Christmas Market – Krakow, the beautiful and historic city in southern Poland, is home to one of the country's oldest and most established Christmas markets.
Located in the main market square, this festive event is a popular destination for locals and tourists alike, who flock to the city to experience the holiday spirit.
One of the highlights of the Krakow Christmas market is the delicious food on offer. Visitors can sample a wide range of unique Polish dishes, including pierogies (dumplings filled with various ingredients) and smoked cheese, as well as traditional drinks such as flavoured vodka and mulled wine.
These dishes and drinks are served from stalls and vendors in the market, creating a lively and festive atmosphere.
At the Krakow Christmas market, visitors can find a variety of products to buy, including:
Handmade gifts: Visitors can browse through stalls selling handcrafted items such as jewellery, pottery, wooden toys, and other artisanal products.
Traditional Christmas decorations: From colourful ornaments and lights to nativity scenes and advent wreaths, the market offers a wide range of traditional Christmas decorations.
Clothing and accessories: Visitors can find winter clothing, hats, scarves, and gloves made of traditional materials, such as wool and felt, to keep them warm during the chilly Polish winter.
Souvenirs: The Krakow Christmas market is great for buying souvenirs and gifts to take back home. Visitors can find items such as key chains, fridge magnets, and other small trinkets with a Krakow or Polish theme.
Best Christmas Markets in Germany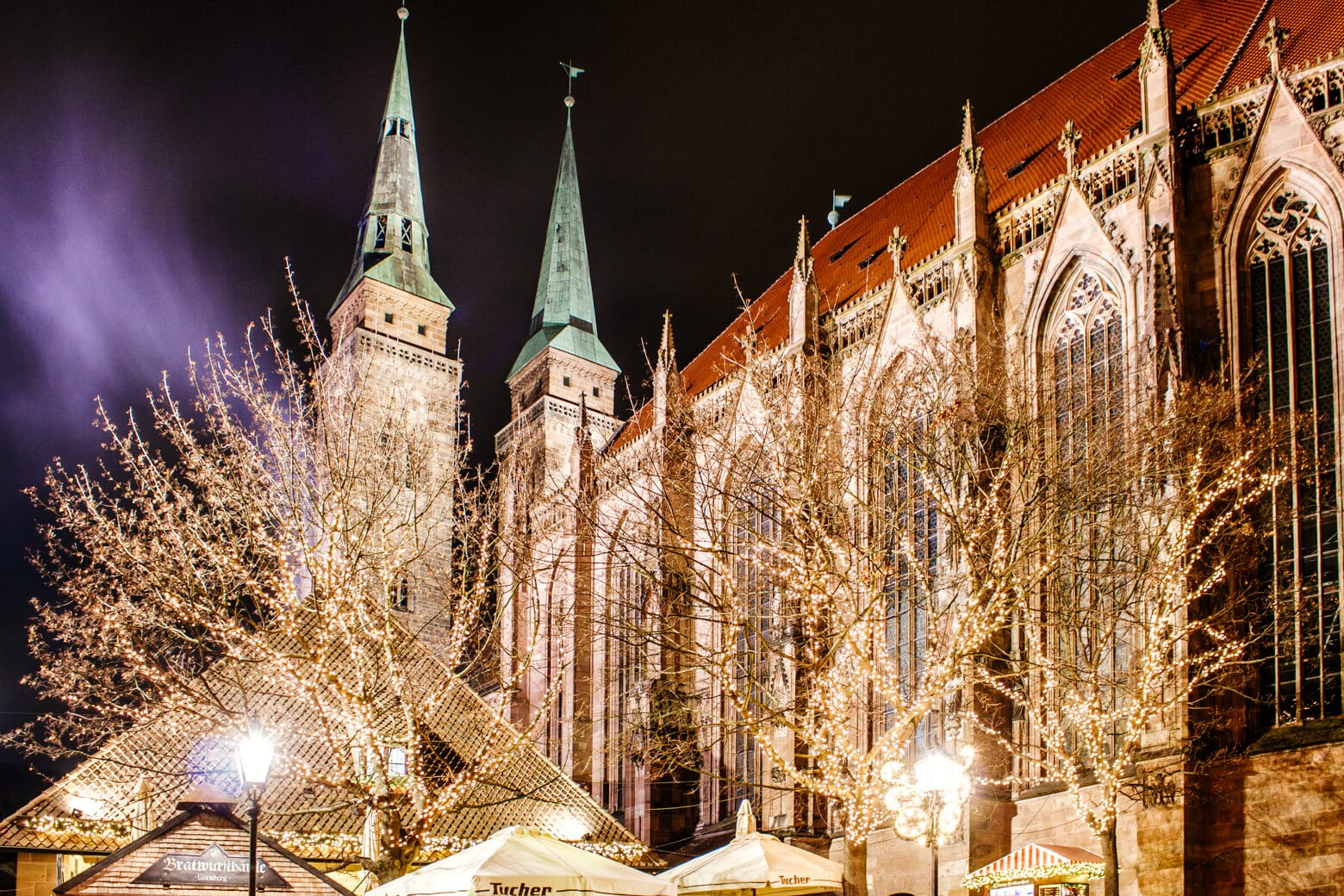 Dresden – Dresden is a smaller city in the east of Germany close to Prague, Berlin, Nuremberg and Wroclaw. You could visit a couple of these cities in one trip or stay and explore the historic city, its top museums and the oldest Christmas market in Europe.
11. Nuremberg Christmas Market – Nuremberg is a historic city with half-timbered houses, classic food and excellent museums. The market is one of the world's largest, oldest and most traditional. Nuremberg is popular with families as they have a market dedicated to children's activities.
12. Munich Christmas Market – One thing that puts Munich ahead of other Christmas market destinations is simply the number and variety of markets to choose from. Munich has everything from a Medieval-style market to a Pink Christmas market and the alternative Tollwood Winter Festival.
13. Bamberg Christmas Market – Known for its historic architecture that dates from the 11th to the 19th century, it's a wonderfully walkable city that can be visited in a day or two. The highlight is the nativity scene that changes from week to week throughout Advent.
Read the complete guide to Christmas markets in Germany for other places to visit this year.
Best Christmas Markets in Austria
Vienna – One of the top reasons for choosing Vienna as your Christmas holiday destination is the huge number of Christmas markets that run at the same time. You can visit a different market each day, attend classical music concerts and choir singing, and visit all the typical Viennese attractions.
14. Salzburg Christmas Market – Salzburg is one of the most charming destinations in Austria, the pedestrianised centre is lined with boutique shops, you can walk through the Mirabell gardens to visit the palace and take the fortress funicular to visit the castle and enjoy the views over the city.
15. Hallstatt Christmas Market – Hallstatt is one of the most picturesque villages in Austria. Situated on a lake surrounded by snow-capped mountains, the scenery is breathtaking and the short-lived Christmas market adds to the charm.
My guide to the Christmas markets in Austria goes into a lot more detail of what you can expect to do.
Best Christmas Markets in the UK
Edinburgh – Edinburgh has a great Christmas market with so much to do and see throughout November, December and after the New Year.
Manchester – The markets in Manchester are massively popular and the city is teeming with festivities throughout December.
16. Birmingham Christmas Market – This market is known as Birmingham's Frankfurt Christmas Market. It's the largest Christmas market outside of Germany and Austria.
17. Bath Christmas Market – The historic city of Bath is worth visiting all year round but especially for a winter break. Stay in a romantic bed and breakfast, explore the Roman baths during the day and then visit the festive markets in the evening.
My list of the best Christmas Markets in the UK should provide you with plenty of inspiration for a Christmas getaway or local celebration.
Best Christmas Markets in Belgium
18. Brussels Christmas Market – For the most options for things to see and do in Belgium, visit Brussels and its lively Christmas markets. The main market is in Grand Place, the centre square lined with elaborate architecture with gold touches. The Grand Place is one of the most exquisite squares in Europe and the rest of the city is busy with Christmas and New Year's events.
19. Bruges Christmas Market – In spring, Bruges is known for its flower-lined canals but in winter, visitors focus on the Flemish architecture, an abundance of excellent restaurants, small museums and the popular Christmas market.
20. Ghent Christmas Market – Ghent is similar to Bruges in that the old town is built around canals lined with historic architecture. The difference is Ghent is quieter with fewer tourists so it's a great option if you want to experience a less crowded Flemish city.
Belgium Christmas markets are some of the best in Europe. Read my guide to the top 5 worth visiting this year.
Best Christmas Markets in Switzerland
Zurich – Advent events take place all over the city from late November until New Year's Eve. The festive Christkindlimarkt is held inside Zurich's central train station, while the traditional Christmas market in Niederdorf is Zurich's oldest and is known as the Village Christmas Market.
21. Lausanne – Bô Noël brings Lausanne to life during the four weeks of Advent by showcasing local creations in all their forms.
22. Basel Christmas Market – Basel is Switzerland's cultural and Christmas capital. The Christmas Market takes place across two main squares in the Old Town but the rest of the city is also decorated with Christmas decorations and pretty lights.
Read on for a complete list of destinations and Christmas markets in Switzerland that are worth visiting this year.
Best Christmas Markets in France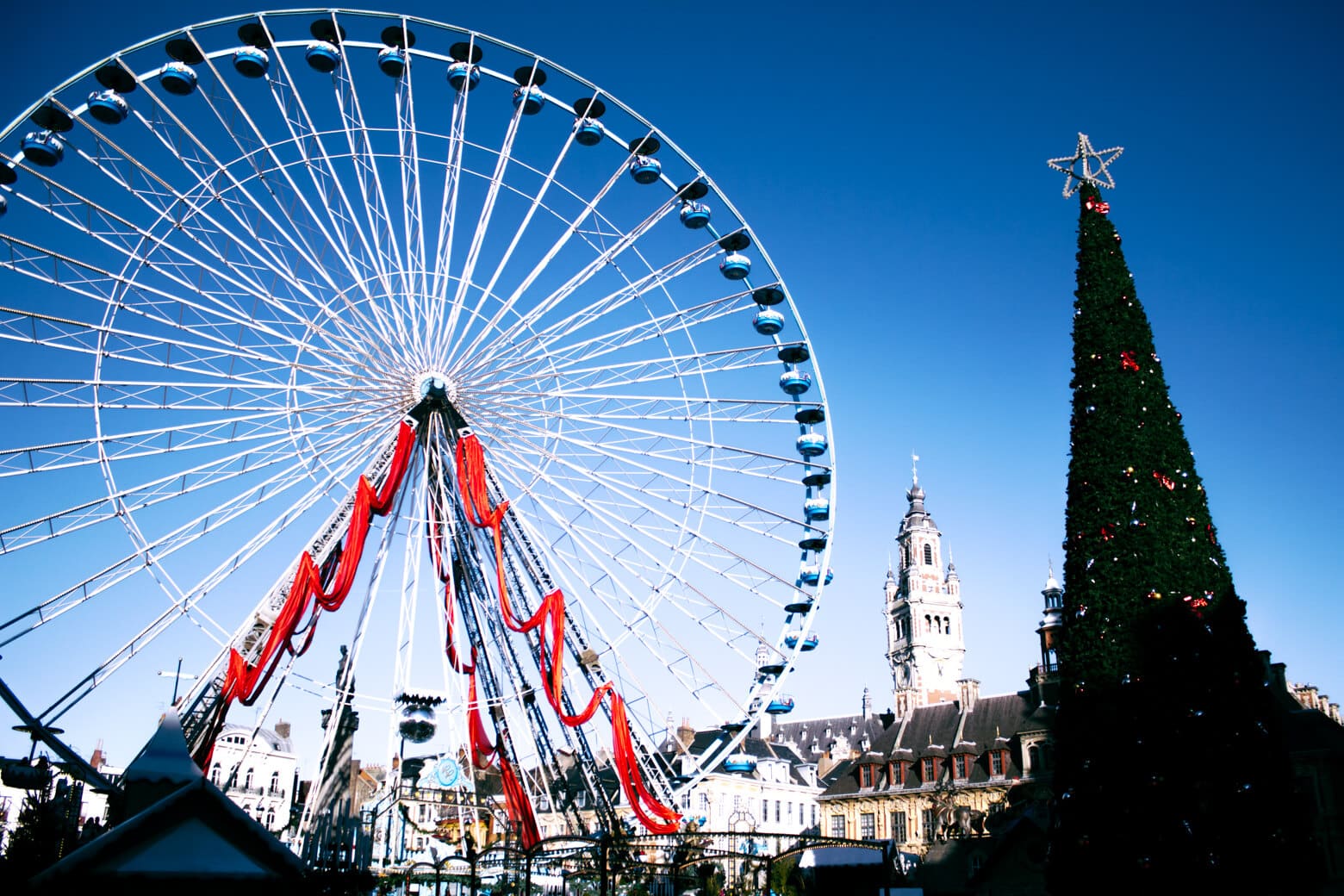 Strasbourg – The German and Alsatian influence mixed with French traditions and one of the prettiest cities in France make Strasbourg a great choice for a winter getaway. Strasbourg is rightly the most popular Christmas market destination in France.
23. Lille Christmas Market – Less well known as a Christmas market destination, Lille's market is compact but high quality. Lille is a great destination for foodies, museum-goers and those looking for a quieter winter city holiday.
24. Paris – Of course, the French capital has plenty to offer over Christmas and New Year. The Parisian Christmas markets are possibly more touristy and commercial than elsewhere but Paris is never a bad idea.
Best Christmas Markets in Poland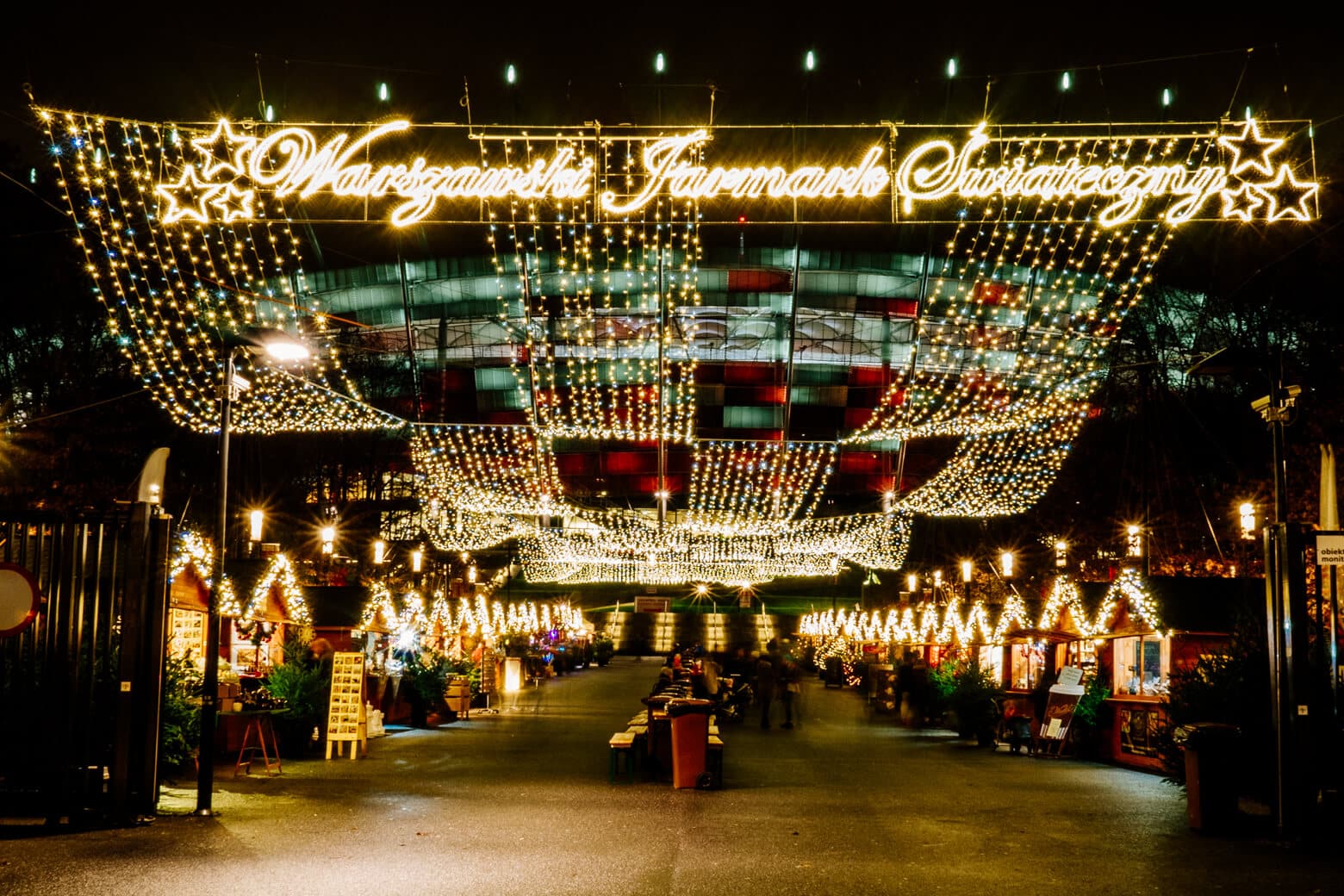 Krakow – Krakow's Christmas Market is Poland's most popular and best Christmas market. It's located on Rynek Glowny, the 13th-century square in the centre of the old town. You can shop for handmade gifts at the market or the boutique shops in Kazimierz.
25. Gdansk Christmas Market – The Gdansk Christmas Market is a stunning and unique market thanks to its Baltic Sea location. Forming part of Poland's Tricity region alongside Sopot and Gdynia, its Hanseatic history adds to the city's cultural appeal.
26. Warsaw Christmas Market – As Poland's vibrant capital, it's not surprising there are several Christmas markets in Warsaw. There's not just the traditional event in the Old Town Market Square but contemporary Christmas markets in Praga, Warsaw's alternative neighbourhood.
For the latest on the Christmas markets in Poland, read my guides to each of Poland's wonderful cities.
Best Christmas Markets in Italy
27. Bologna Christmas Market – Bologna is the foodie capital of the Emilia-Romagna region and, in my opinion, all of Italy. The Bologna market is a historic market in the city centre, with food events taking place over the entire winter period. If you love Italian food, visit Bologna.
28. Venice – Venice's Christmas market has artisan products like local Murano glass, traditional carnival masks and great tapas-style food. It doesn't hurt that Venice is one of the most unique and stunning locations in the world.
29. Milan Christmas Market – If you want a big city winter holiday with boutique shopping, classy Italian food and popular events, Milan has a lot to offer.
Best Christmas Markets in Northern Europe
30. Copenhagen Christmas Market – Copenhagen is home to a lovely Christmas market in front of the Town Hall or you can enjoy the family atmosphere at the Tivoli Gardens. Walking along the lit-up Nyhavn in December will round out your Danish experience.
31. Stockholm Christmas Market – A great city to visit all year round, Stockholm has excellent museums and galleries, a scenic archipelago, indoor shopping areas where you can stay warm and pretty decorations to get you in the Christmas spirit.
32. Tallinn Christmas Market – The most beautiful city in the Baltic States, Tallinn has one of the most well-preserved historic old towns with cobblestone streets and a huge Christmas market in the main city square. Tallinn is relatively affordable, there are lots to do in the city and places worth visiting just outside. You can even take a day trip to Helsinki to experience the Finnish winter markets.
33. Riga Christmas Market – It may not be the most visited of cities but Riga is underrated and deserves more attention. Riga is cheap to get to and cheap once you get there. The city centre is walkable and charming, with cafe-lined streets and incredible Art Nouveau architecture.
34. Vilnius Christmas Market – The Vilnius Christmas Market (known as Christmas Town) is the highlight of winter in Lithuania, with Cathedral Square being home to one of the most stunning Christmas trees in the world.
Best Christmas Markets in Southeastern Europe
35. Zagreb Christmas Market – The Croatian capital Zagreb has probably the most traditional of the Balkans Christmas markets. Zagreb is a quiet city, especially in winter, but it's cute and compact, perfect for a winter market break.
36. Sibiu Christmas Market – You might not think of Romania when it comes to Xmas markets but historic destinations like Brasov and Sibiu are charming and relatively cheap destinations with small markets and interesting food.
37. Tirana Christmas Market – Yes, even Albania has Christmas markets these days. I wouldn't go just for the market stalls but Tirana is always a fun city to visit and very unusual compared to elsewhere!
Those are my recommendations for European Christmas markets to visit in 2023. As you can see, there are many options, so I understand it's a difficult decision!
I suggest picking one of the top 10 markets to start with or choosing your preferred country first and then taking it from there.
Sustainable Travel Tips
The choices we make have an environmental and social impact on the places we visit. When visiting the Christmas markets, keeping sustainability in mind is important.
Implement some or all of these simple measures to create a positive impact.
Shop mindfully. Only purchase what you really need.
Walk, cycle and use public transport to get around.
Stay in a sustainable hotel powered by renewable energy.
Stay in hotels. Short-stay apartment accommodation can lead to a lack of affordable housing for locals.
Avoid using plastic or buying items made or packaged with plastic.
Try to eat locally sourced organic food where possible.
Limit your consumption of meat and dairy.
Be open to diverse cultures and experiences.
Explore more than just the main tourist areas.
Support the arts and attend local events.
Visit fewer places but stay longer at each destination.
FAQ
When do the Christmas markets start?
Opening dates vary per destination, but the generally open from the 24th November to the 24th December 2023.
Where are the best Christmas markets in the world?
This is completely subjective but I think you'll find the best Christmas markets in the world in Germany, Austria, Belgium and the United Kingdom.
Where did Christmas markets originate?
This is debated as there have been several Christmas-like markets in existence throughout history. Germany's Christkindlmarkts are generally believed to be the first, with Dresden Christmas Market being the first true Christmas market as we understand them to be today. They became popular in the 16th century and you can now find them in almost every city in Europe.