One of the most time consuming tasks when Christmas holiday trip planning is finding the right accommodation. Whether you prefer a luxury hotel, a budget hostel or anything in between, you need to read reviews, compare prices, verify the location and double check all your requirements are met.
We've taken care of the hard part for you with this detailed hotel and accommodation guide, listing the best Christmas hotels in Europe, specifically those that are within walking distance to or otherwise near the Christmas markets.
Our focus is to be inclusive in our recommendations, listing the best hotels covering a range of budgets, all with excellent reviews, quality features and convenient locations.
Christmas Hotels in Europe 2021
We have compiled full guides on where to stay in a number of the most popular Christmas destinations in Europe. Click below to read our recommendations or scroll down to search our hotel directory.
Austria
Belgium
Denmark
Estonia
Tallinn – Tallinn Christmas Market is held at the Town Hall Square, the large, open main square in the centre of Tallinn's medieval old town.
France
Germany
Hungary
Budapest – Budapest Christmas Market at Vorosmarty Square is located in the 5th District, as are the markets in front of St Stephen's Basilica and Elizabeth Square.
Ireland
Dublin – Dublin Christmas Market is located at the indoor market on St Michan's Street.
Italy
Latvia
Lithuania
Vilnius – Vilnius Christmas Market is held on Cathedral Square in Vilnius Old Town, in front of Vilnius Cathedral.
Netherlands
Amsterdam – There are a number of popular Christmas markets in Amsterdam and not all of them are easily accessible or in areas where you might want to stay in Amsterdam. Stay at one of our recommended hotels that are conveniently located and good value for money.
Poland
Portugal
Lisbon – Lisbon Christmas Market is held at Park Edward VII and the city's beautifully decorated Christmas tree is at Praça do Comércio, the large square by the water.
Romania
Sibiu – Sibiu Christmas Market is located at Piața Mare, the main square in the centre of Sibiu's old town.
Slovakia
Bratislava – The Bratislava Christmas Market is located in Hlavné Námestie and spills into the surrounding streets.
Slovenia
Ljubljana – Staying near

Prešeren Square

means you will be within walking distance to everywhere you'll likely want to go, including the Christmas markets.
Sweden
Stockholm – The main Stockholm Christmas Market is held at Stortorget (Grand Square in English), the centre square in Gamla Stan.
Switzerland
Basel – Basel Christmas Market is held in two locations in Altstadt Grossbasel (the Old Town in Basel).
Zurich – If you're unsure of where to stay in Zurich, anywhere between the train station and the Opera House near Lake Zurich would be within walking distance of most places you will likely want to visit.
United Kingdom
Members of our team have personally stayed in many of these hotels and where we haven't, each hotel is meticulously researched and scrutinised before being included in our Christmas hotels and apartment directory. Search below by country, city or hotel name.
All
Austria
Belarus
Belgium
Croatia
Czechia
Denmark
Estonia
France
Germany
Hungary
Italy
Latvia
Lithuania
Netherlands
Poland
Portugal
Romania
Slovakia
Slovenia
Sweden
Switzerland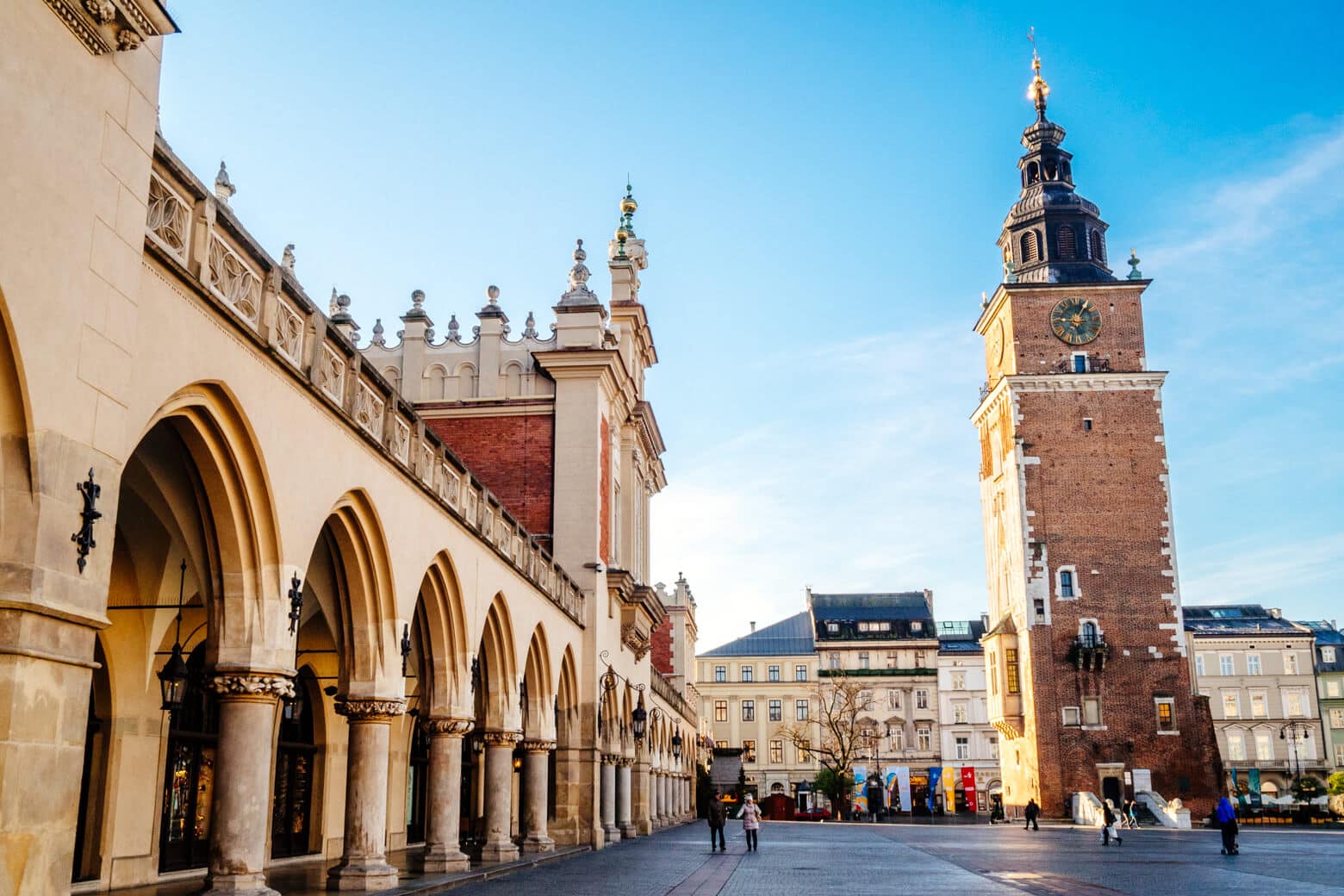 Krakow: Puro Hotel
Very reasonably priced central 4-star hotel a 10 minute walk to Krakow's main Market Square. The hotel is modern, clean and conveniently located across from Krakow train station. An excellent choice if like boutique hotels on a budget. Puro also have a hotel in the Kazimierz Jewish Quarter. Great value!
Dresden: Vienna House QF
Unbeatable location with the Dresden Christmas markets literally at your door. Located in the heart of the Altstadt next to the stunning Frauenkirche, this modern hotel is highly recommended for Dresden in winter.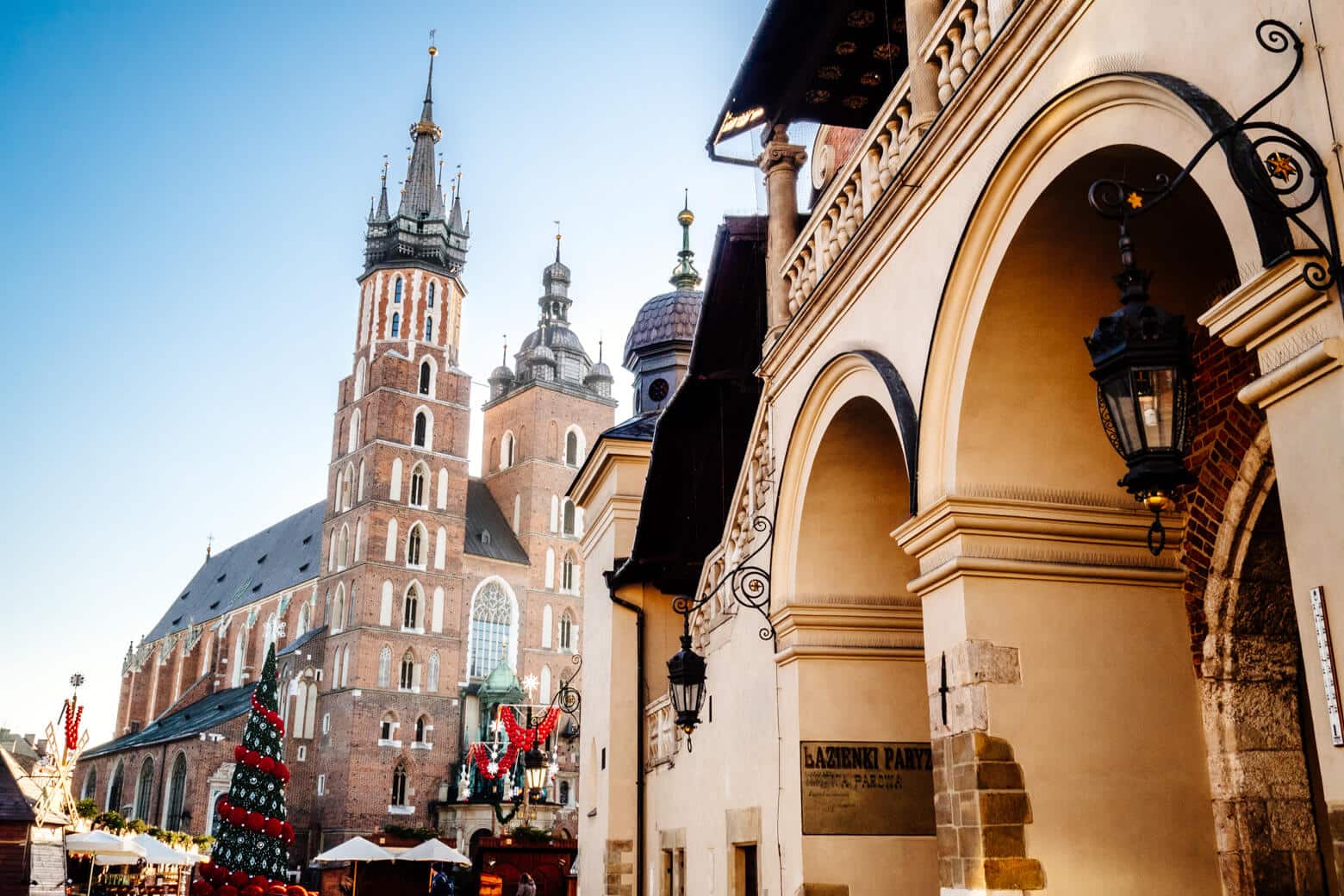 Krakow: GA Luxury Apartments
A beautifully renovated, spotlessly clean apartment. A 10 minute walk to Krakow's Market Square, surrounded by modern cafes, good coffee and Krakow's main sights. This apartment is unbeatable for style and value.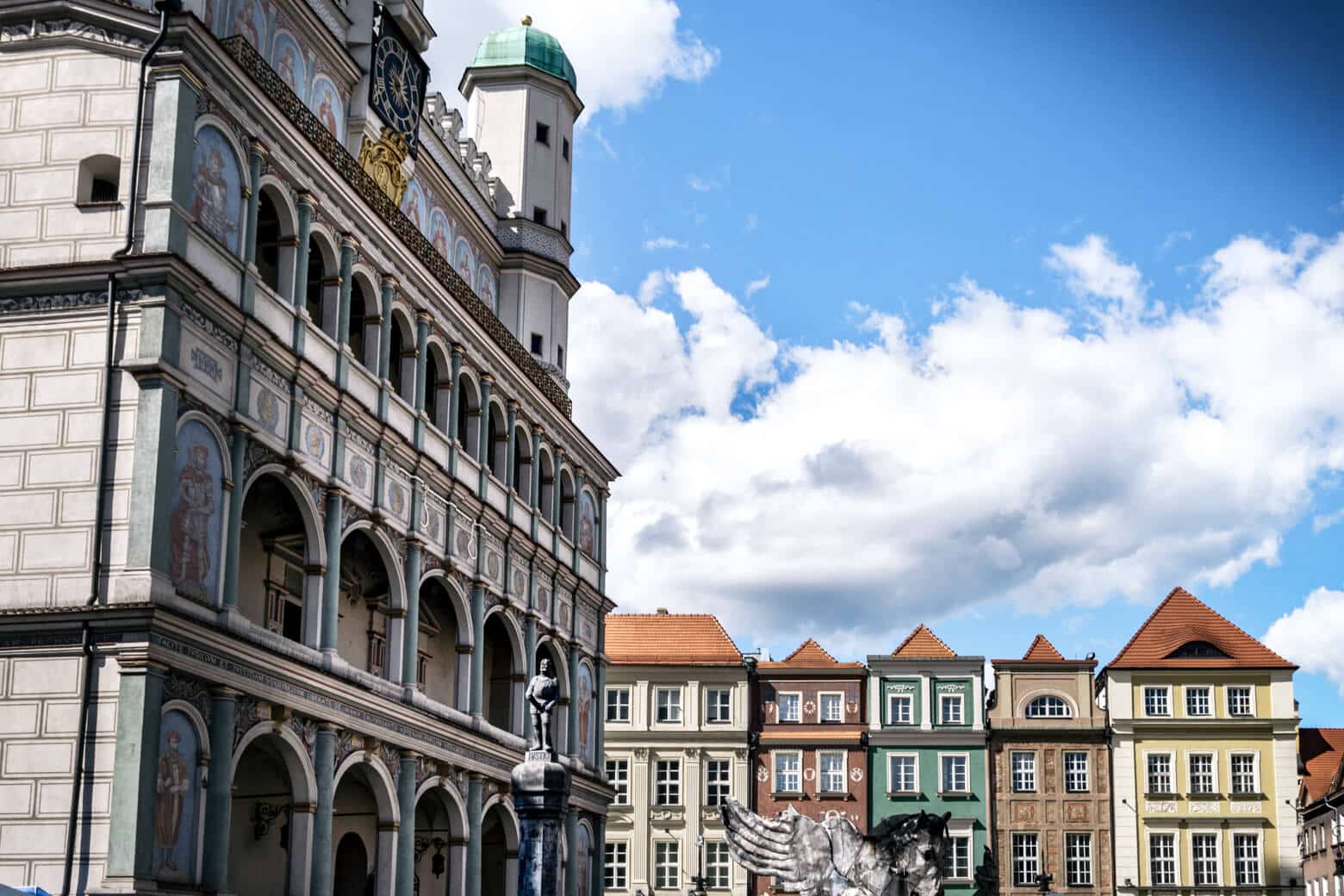 Poznan: Puro
Poland's best boutique hotel group, Puro offer beautiful rooms in a great location close to the Old Market Square. Walk to the Christmas market and all Poznan's main sights. Amazing value for money.
Gdansk: PURO Stare Miasto
Affordable boutique hotel with amazing views over Gdansk waterfront and the edge of the old town. One of the best small hotel groups in Poland.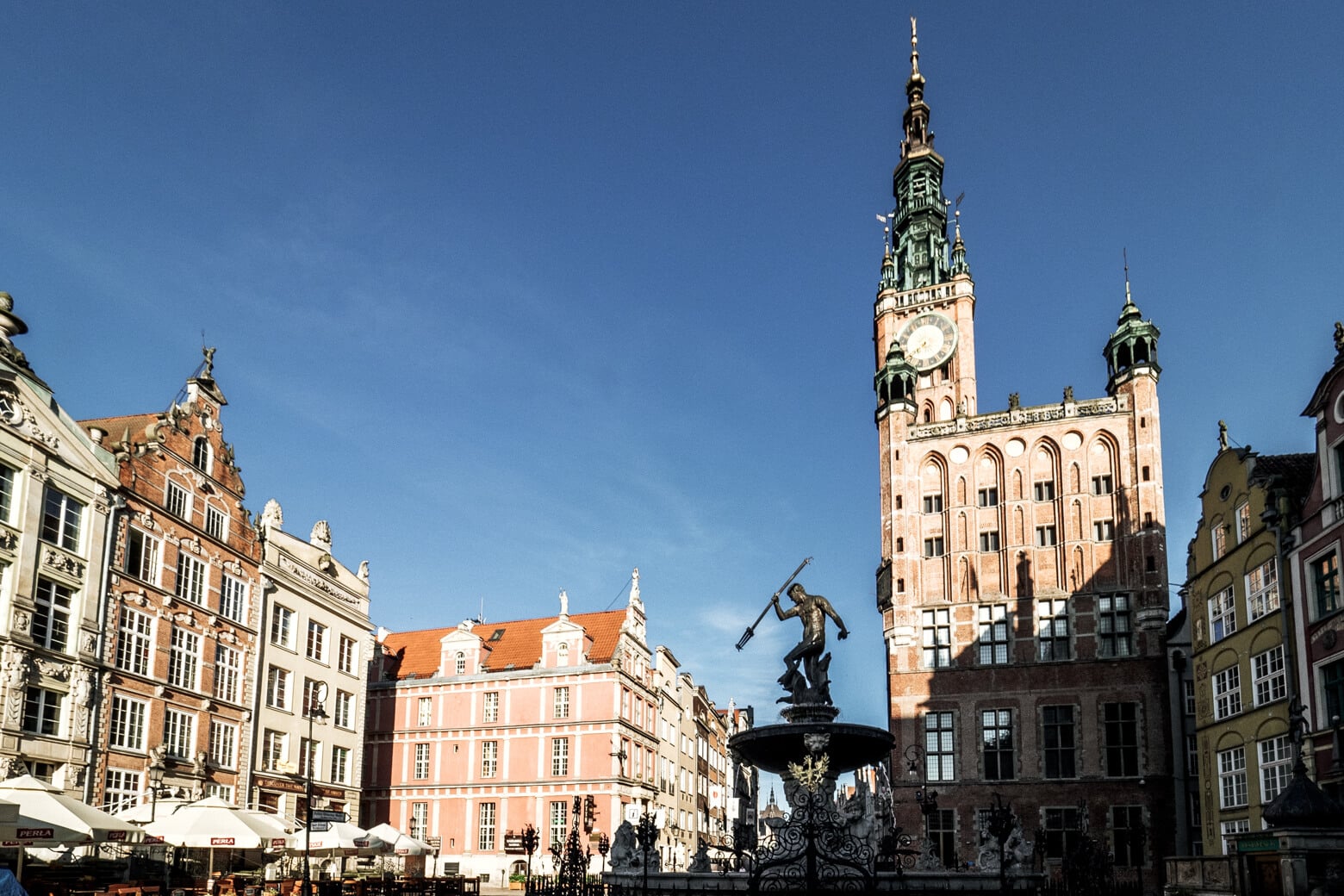 Gdansk: Liberum Residence
Great value apartment hotel just around the corner from the Gdansk Christmas market in the centre of the old town. Great if you're on a budget or want to be very central.
Wroclaw: PURO Stare Miasto
While this Puro Hotel is one of the more expensive of the boutique hotel group, this is still the best hotel in Wroclaw so worth the price if it's in your budget.
Budapest: Hotel Rum
Small, independent hotel in a quiet part of the popular 5th District of Budapest. Slightly away from the overcrowded Christmas market area but still close enough to walk to the various markets, Budapest's sights and the Danube.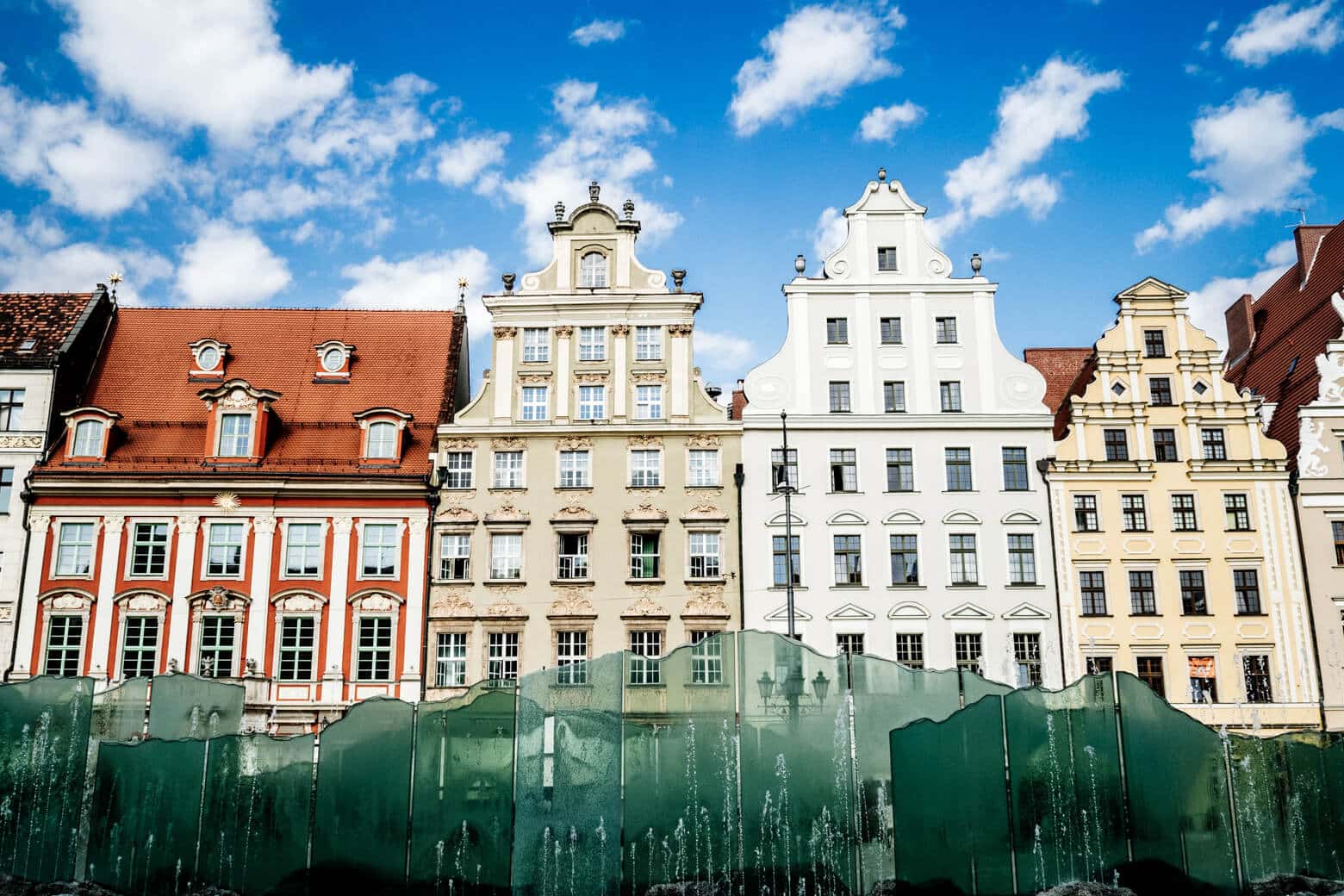 Wroclaw: Zoo Budget Boutique Hotel
If you're on a budget this brand new boutique hotel is great value for money. You can quickly hop on public transport to reach the Christmas market. Excellent hotel if you like style on a budget.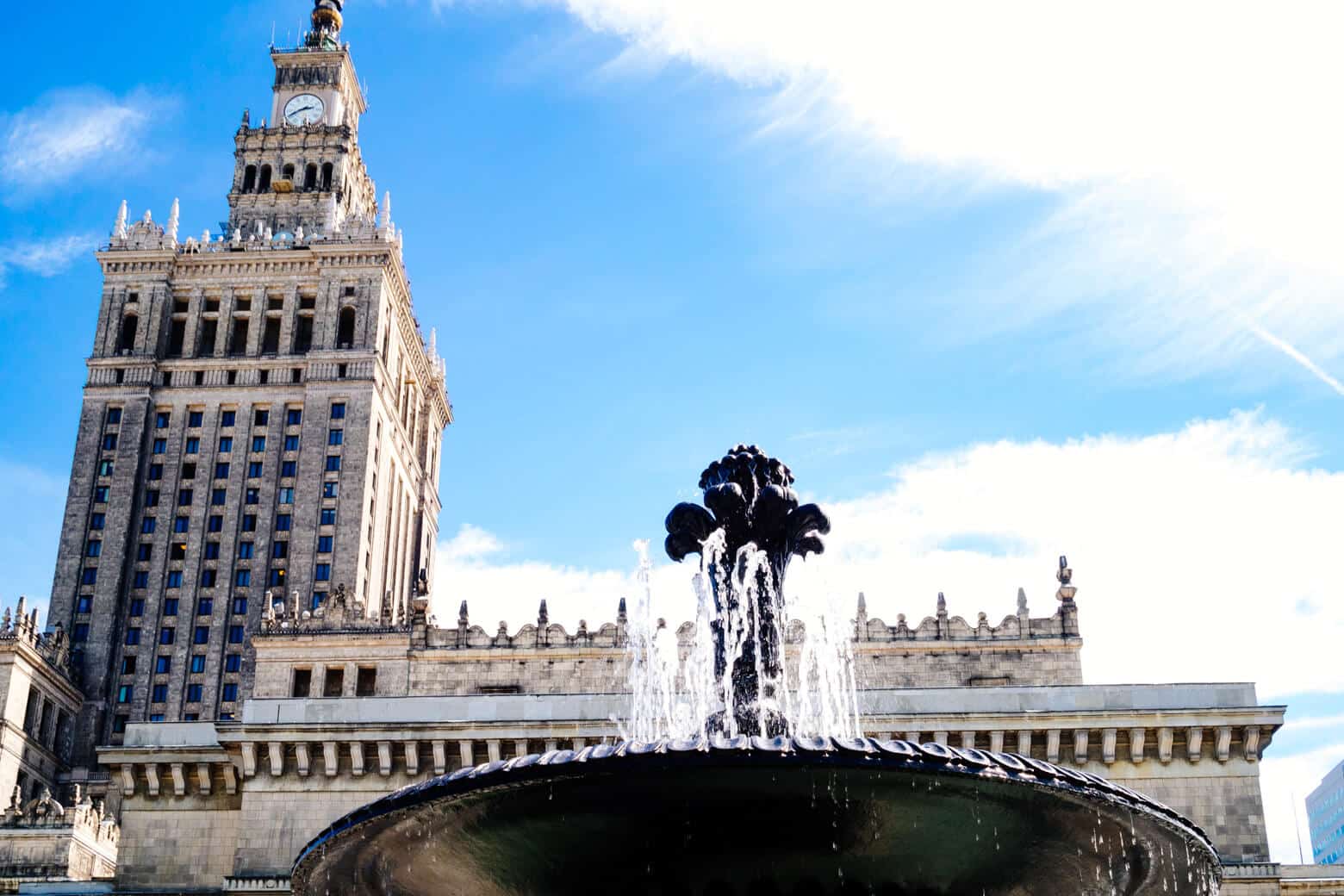 Warsaw: H15 Boutique Hotel
Warsaw is great value for money when it comes to luxury and boutique hotels. H15 Boutique Hotel is one of the most stylish and highly rated. Located not far from the Palace of Culture and Science building.
Colmar: Le Colombier
Affordable boutique hotel in Colmar. Located in the Little Venice district meaning it's walking distance to all the main sights and the Colmar Christmas market.
Warsaw: Sofitel Victoria
Five star luxury at a great price. The Sofitel is a top hotel in Warsaw with unbelievably comfortable beds and a stunning pool and wellness area.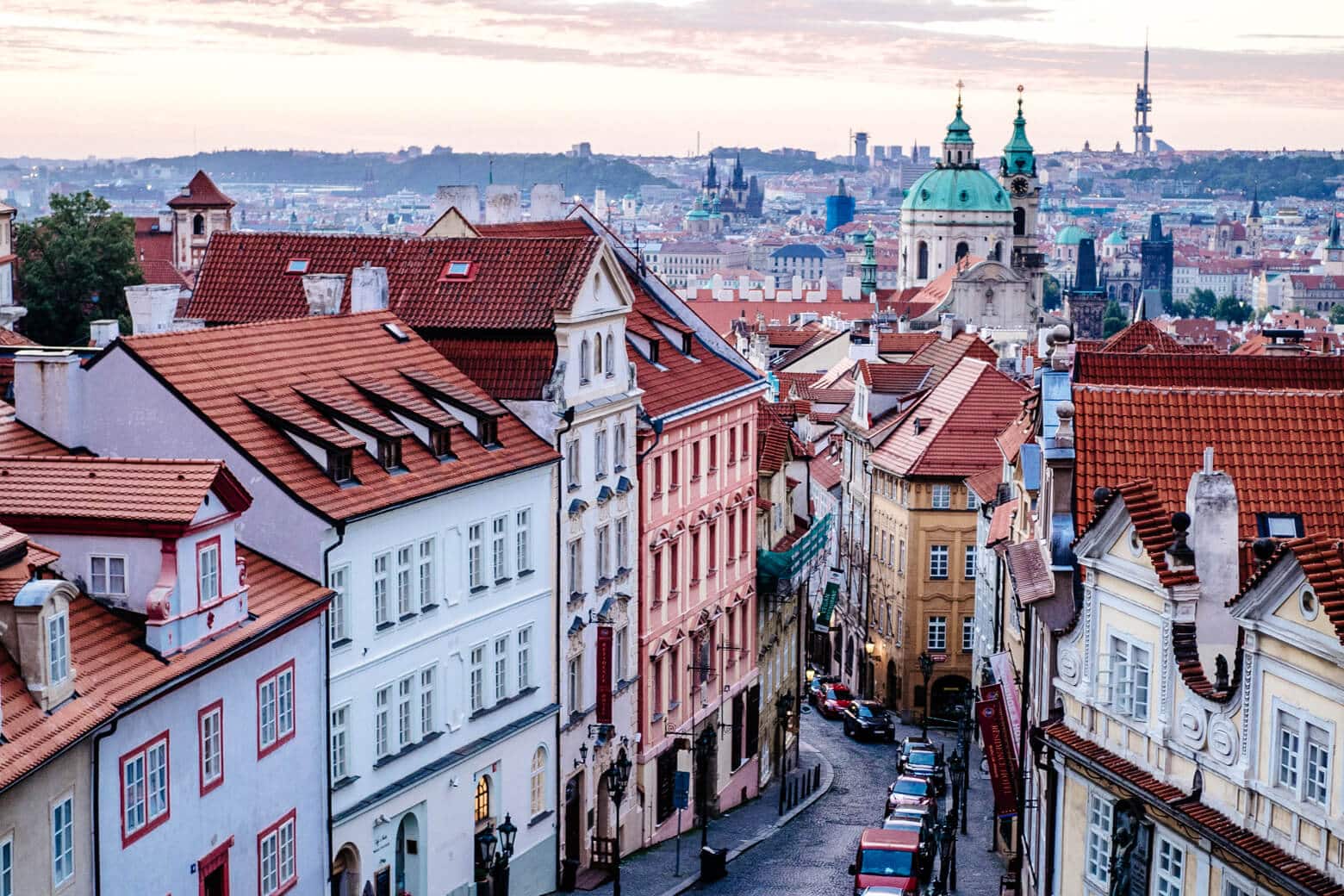 Prague: Golden Star
Minimalist hotel room in a historic building next to Prague Castle. Fantastic view over the old town from the front rooms. Great value for Prague.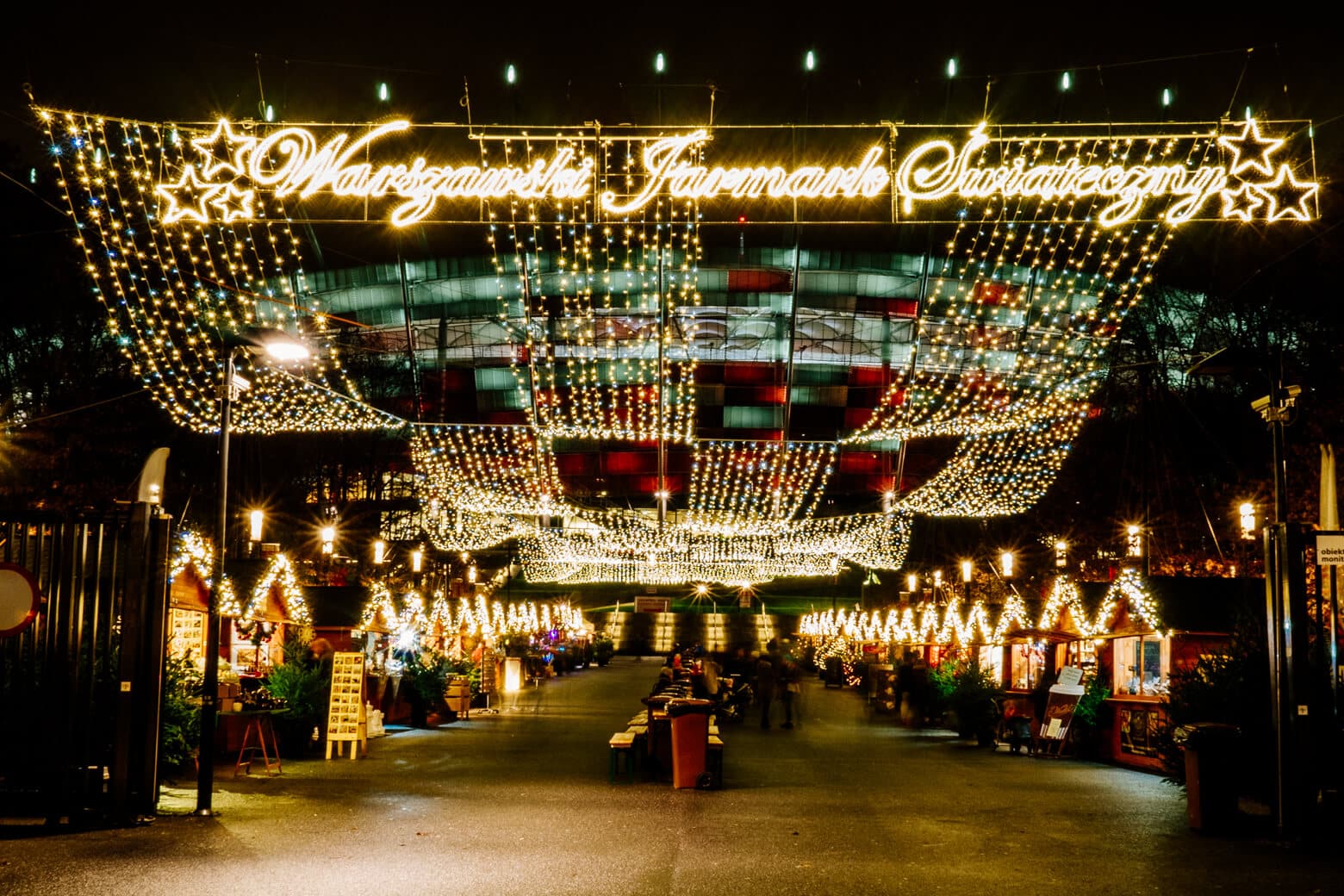 Warsaw: Old Town Apartment
An apartment in Warsaw's old town gives you more space and privacy than a hotel. Spichlerz II Old Town Apartment is considerably cheaper than a hotel, very clean and comfortable with free wifi and Netflix.
Bologna: Locanda Fourghetti
Large, very clean rooms in a modern design. Around a 20-30 minute walk to the Christmas markets through the beautiful streets of Bologna, Italy.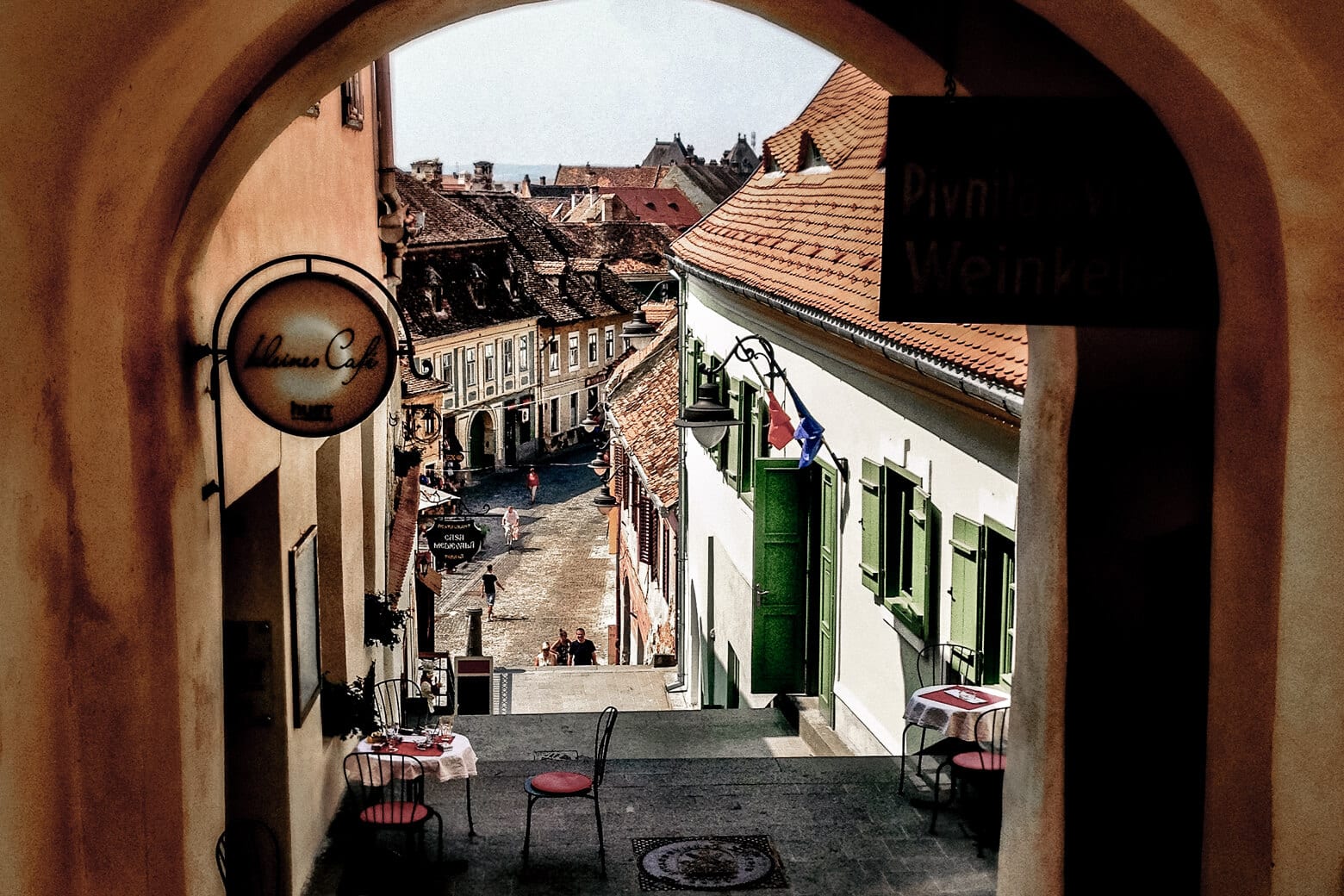 Sibiu: Art Hotel
A modern, clean, boutique style hotel in Sibiu, Romania. The Art Hotel is only a few minutes walk to the centre square where the annual Christmas market is held.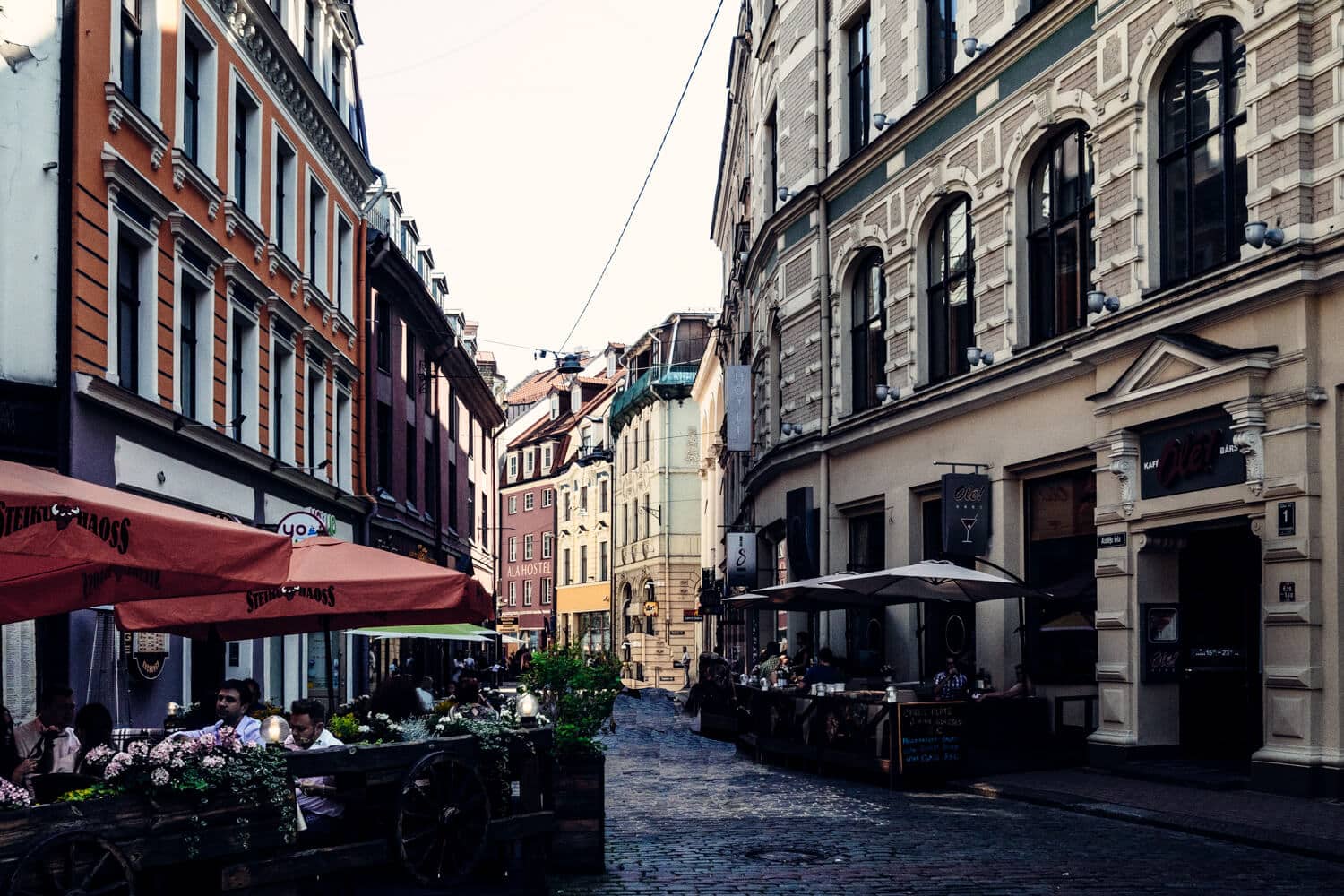 Riga: Sherlock Art Hotel
A quirky Sherlock Holmes themed hotel in the centre of old town Riga. Thoughtfully designed, modern and very clean, this is a great hotel for a Christmas break and it's one of the best value hotels in Riga.
Bratislava: Loft Hotel
As one of the cheapest cities in Europe, you can stay in a modern boutique hotel for a relatively low price. The Loft Hotel is a great option in this respect and the location close to the Presidential Palace is excellent.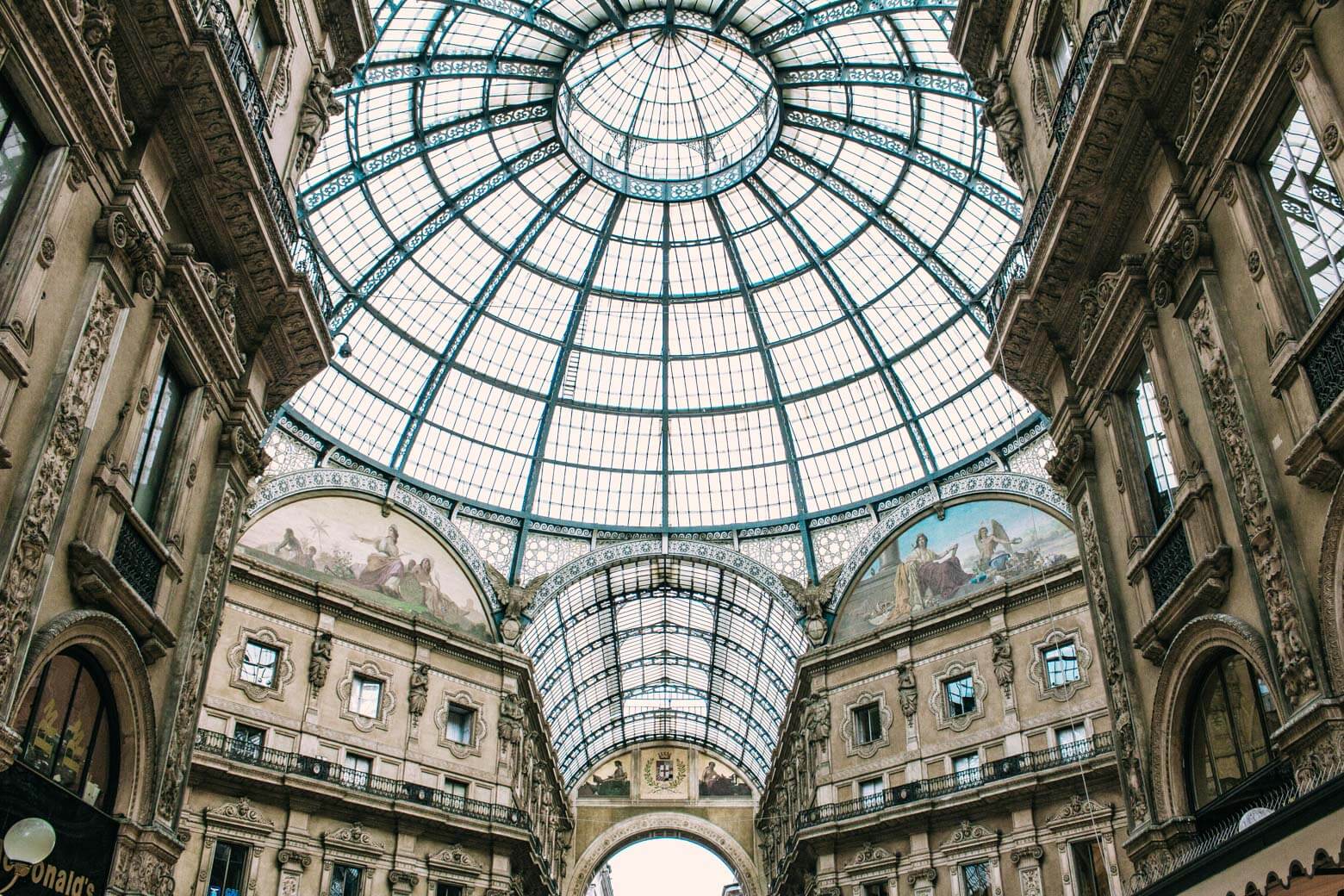 Milan: Residenza delle Città
It's not easy to find a well-rated budget hotel in Milan. Residenza delle Città is the cheapest you'll find during Christmas. The reviews and location (near the central train station) are excellent at a reasonable price.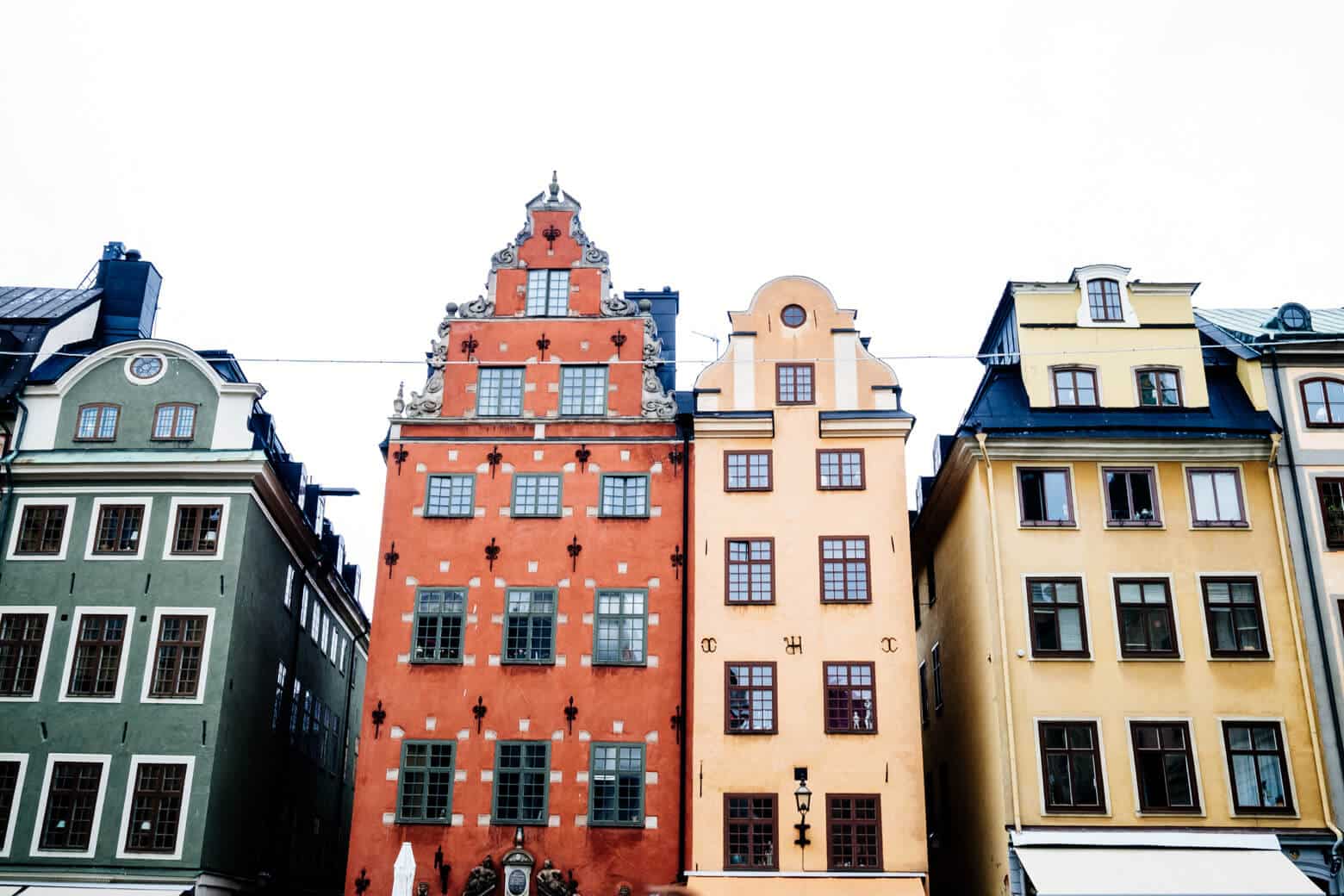 Stockholm: At Six
Beautiful design hotel in central Stockholm not far from Gamla Stan and the Stockholm Christmas market. Gym and wifi included. Highly rated Swedish breakfast available.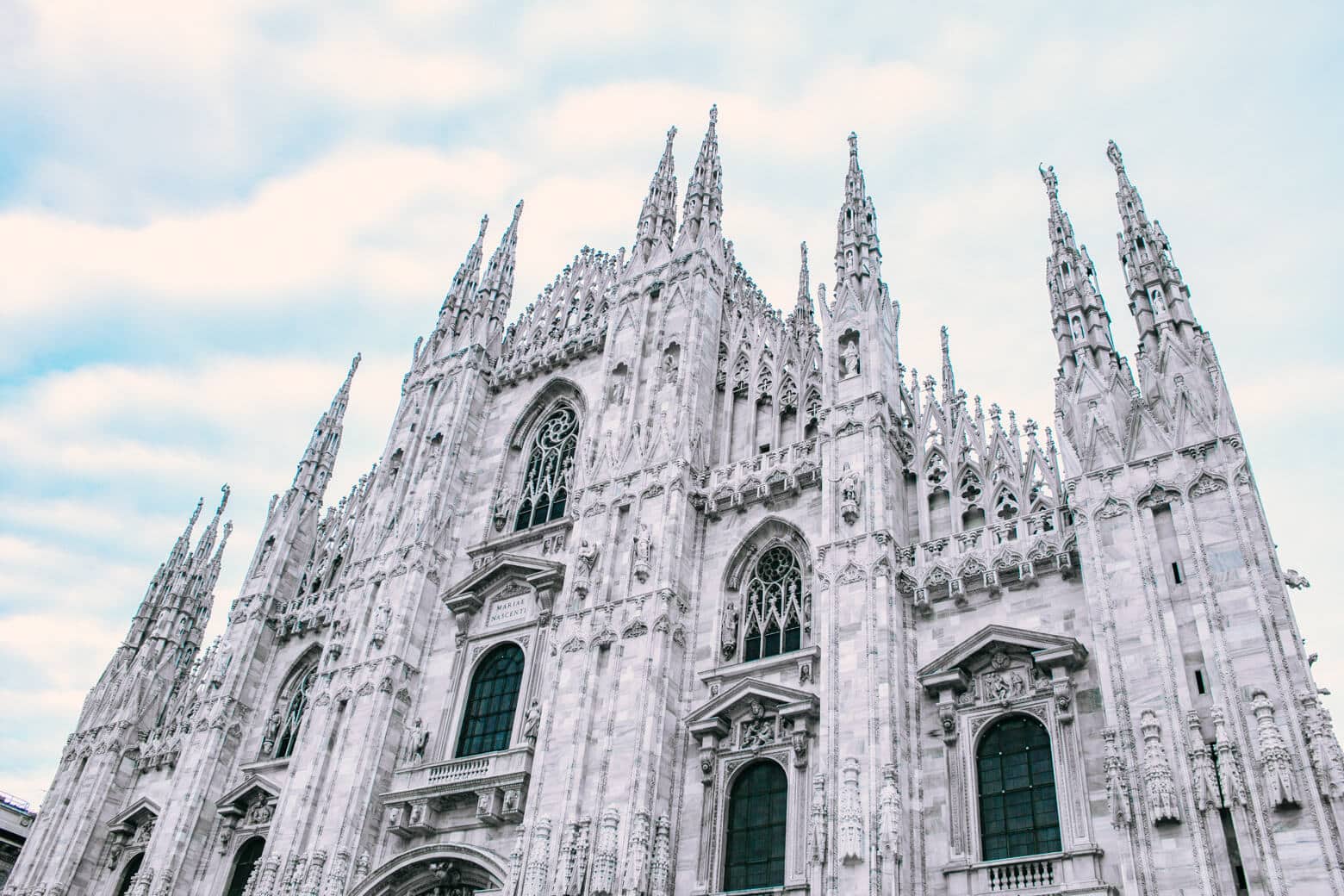 Milan: Room Mate Giulia
Stunning design hotel 2 minutes from Piazza del Duomo, the location of Milan's main Christmas market.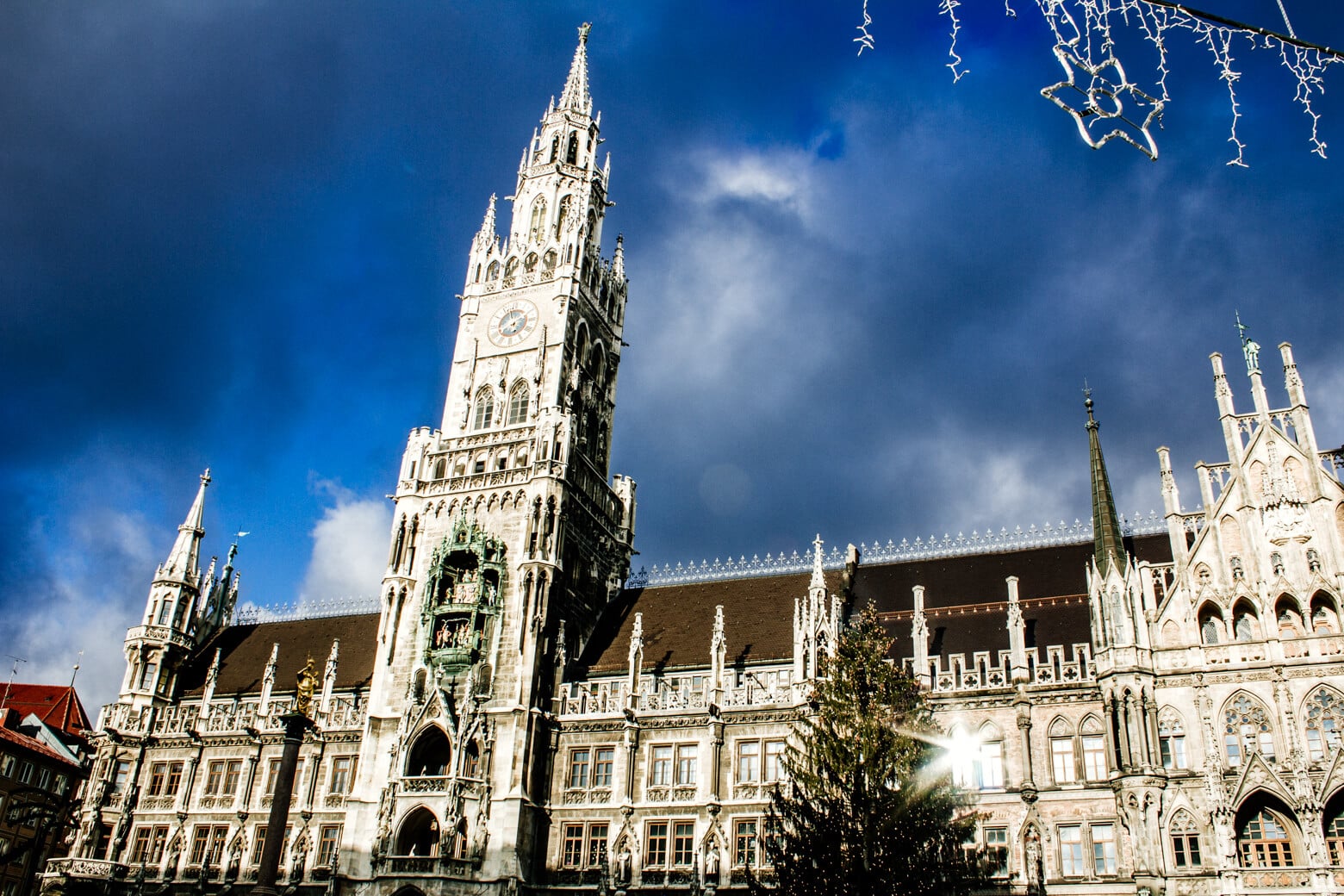 Munich: Schiller 5
Small, independent hotel with free minibar and free wifi. Opposite Munich train station where you can catch the metro to all of Munich's sights or you can easily walk into the old town if the weather is good.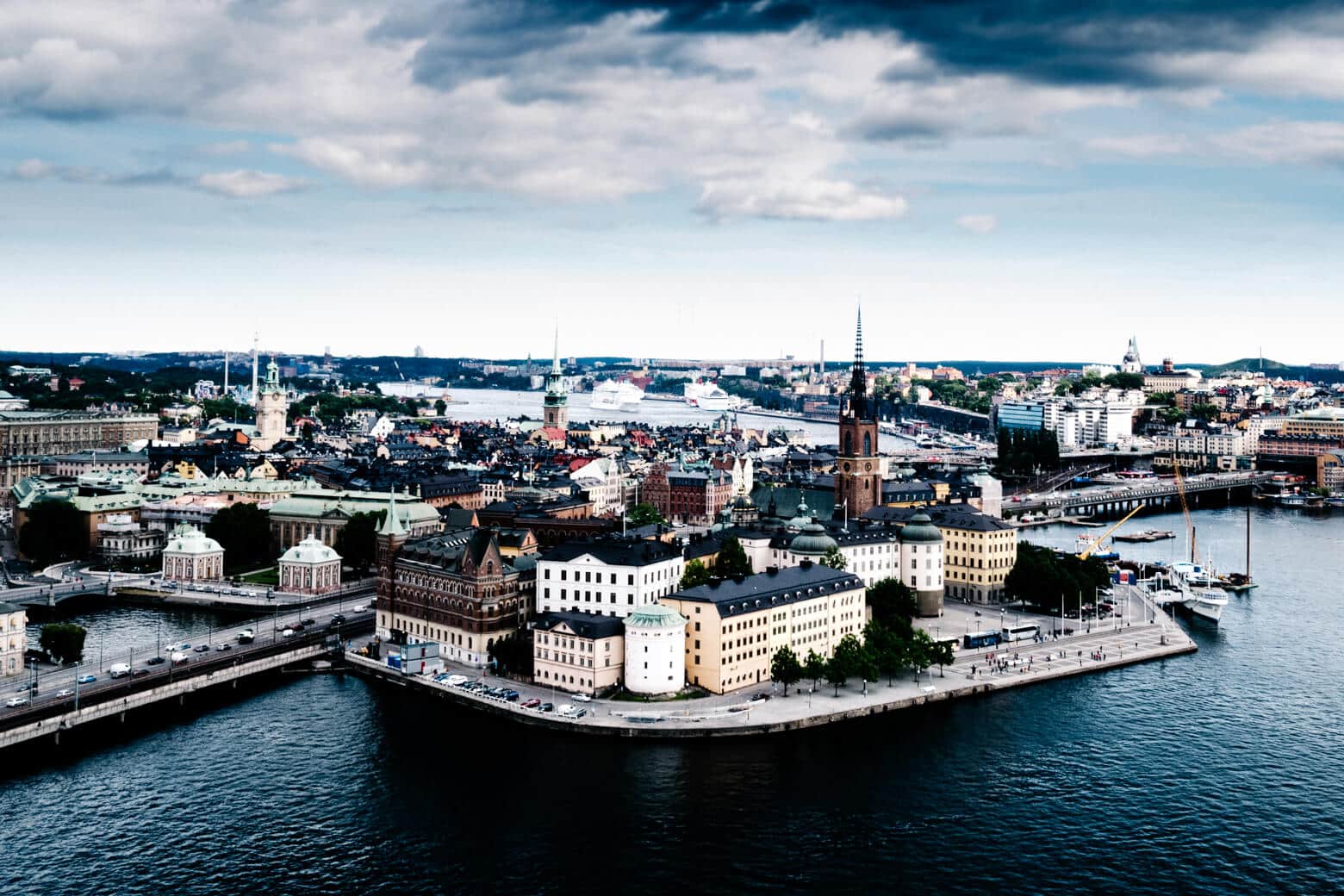 Stockholm: Budget Apartment
Cute and modern apartment in Stockholm's Hammarby Sjöstad district. Great value compared to a hotel.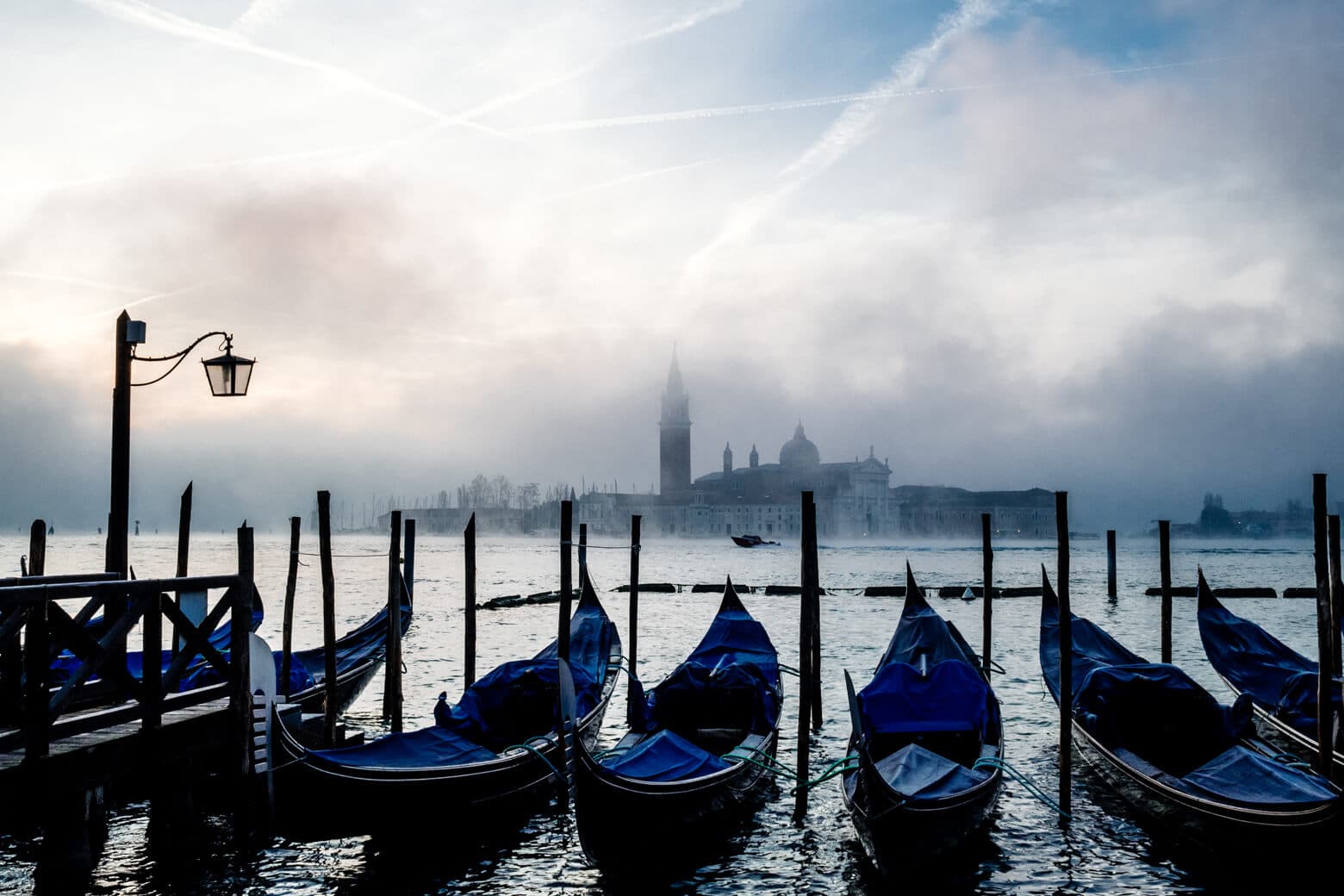 Venice: H10 Palazzo Canova
Incredible location and views of the canal. Close to the Venice Christmas market, the Rialto bridge and Piazzo San Marco.
Venice: Ai Cherubini
Unbeatable price considering the location 2 minutes from the central Christmas market. Great value, highly rated hotel in Venice.
Lisbon: Altis Prata Hotel
Central Lisbon hotel. Very accommodating staff, excellent location, perfectly clean and modern. You can't go wrong with this hotel and location.
Ljubljana: sLOVEnian Art Story
Fantastic renovated apartment in central Ljubljana with a thoughtful and welcoming host. I stayed here on my latest trip to Slovenia and can't recommend it enough.
Vilnius: Artagonist Art Hotel
The most stunning boutique hotel in Vilnius. Located in a 15th century building in the Old Town of Vilnius and decorated with artwork by local Lithuanian artists.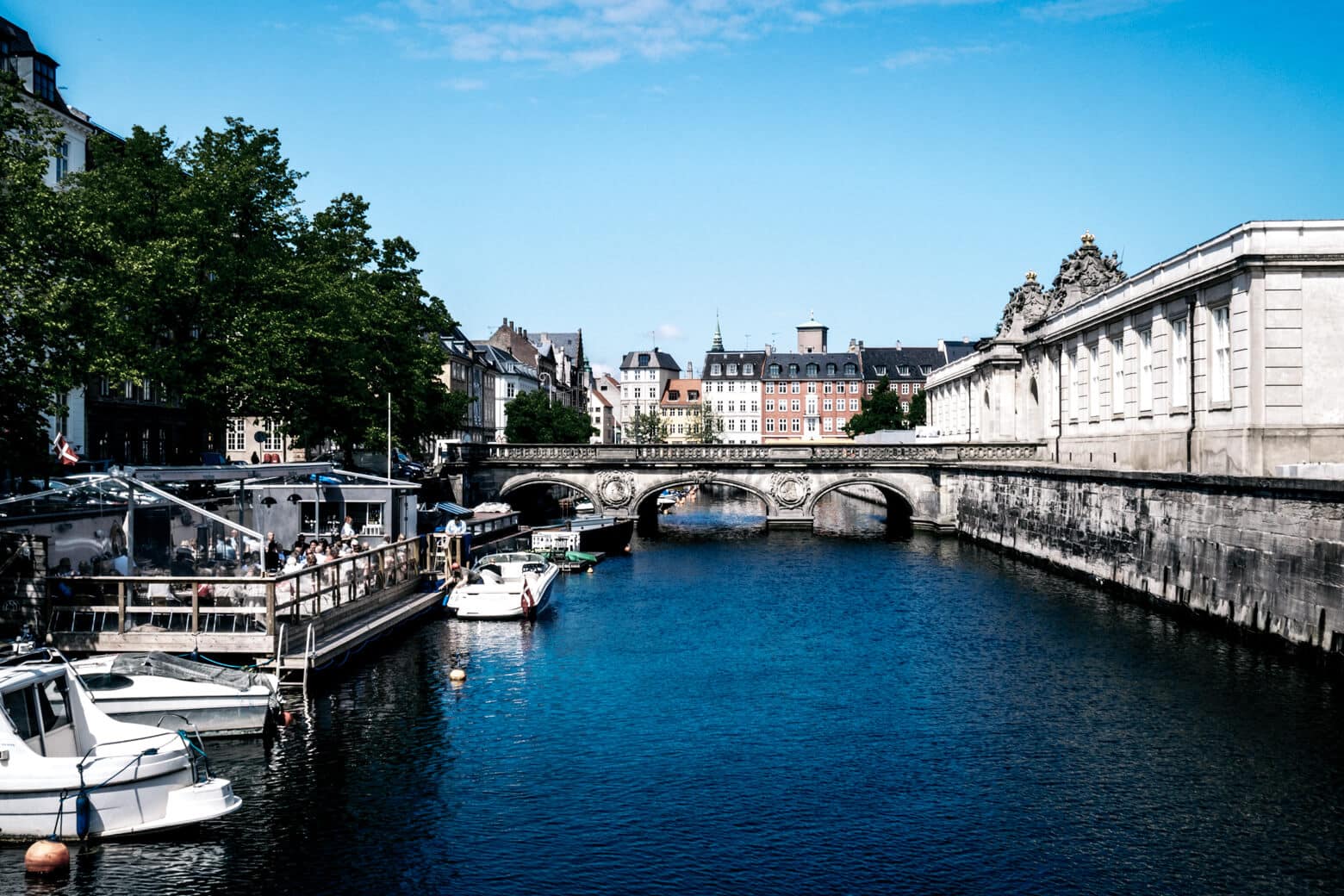 Copenhagen: citizenM
One of the most stylish and surprisingly affordable hotels in Copenhagen. I stayed here on my last trip to Copenhagen and recommend it if you want somewhere super modern with excellent facilities.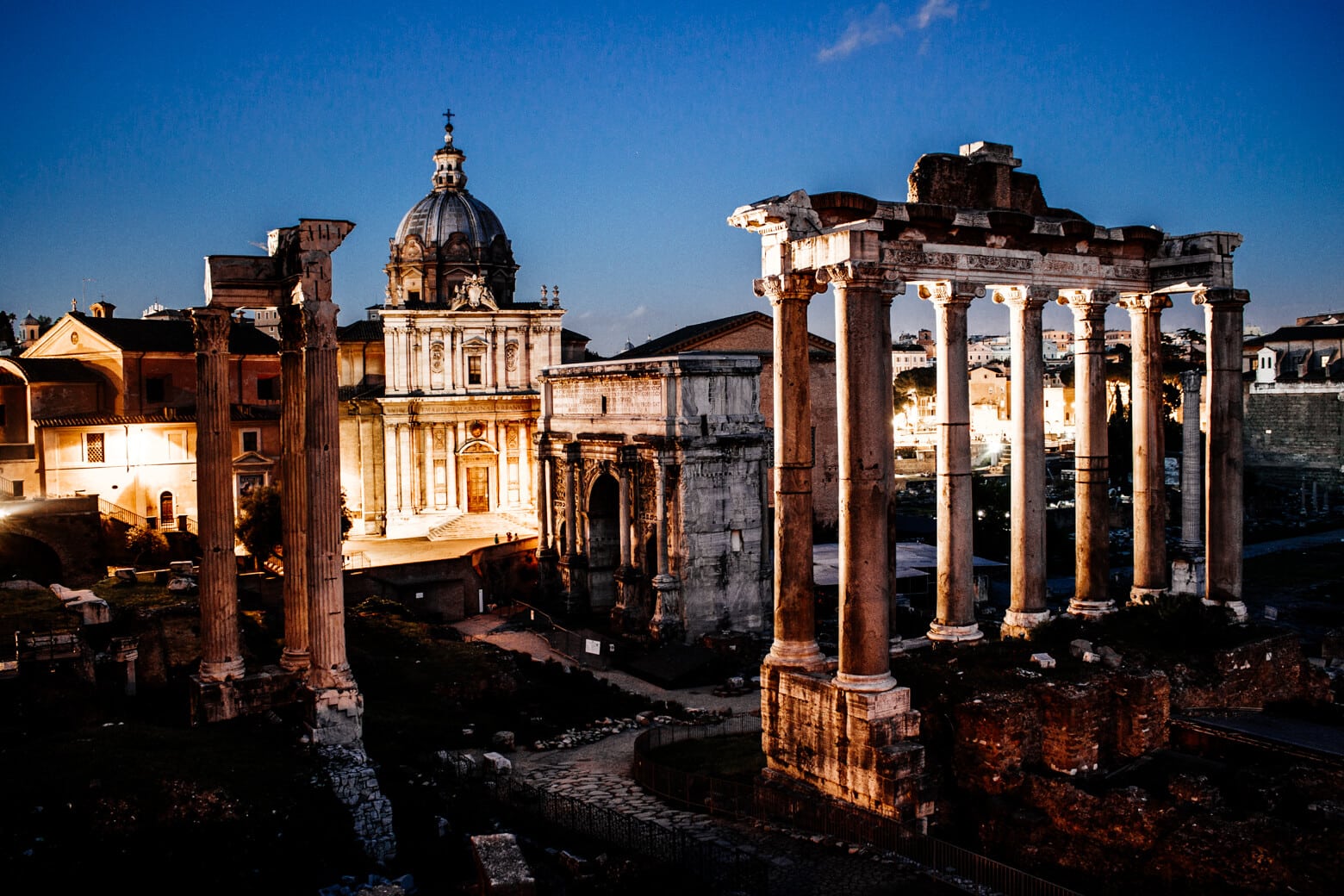 Rome: Palazzo Rhinoceros
Incredible rooms in an incredible hotel with stunning views. This is a special hotel and not as expensive as you might think.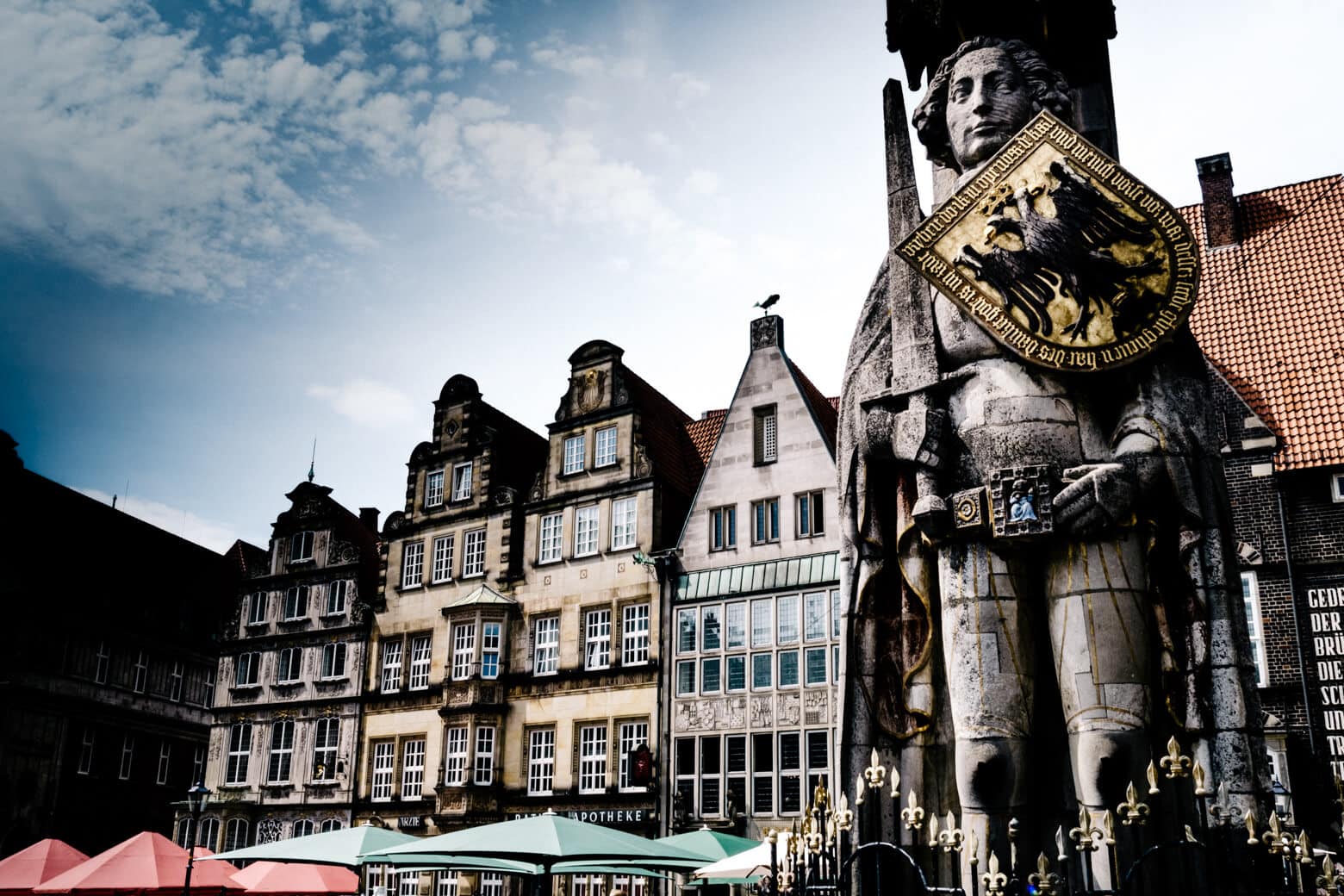 Bremen: H+ Hotel
Central location with large, clean, modern rooms. Cute decor depicting the history and sights of Bremen. The #1 choice in Bremen for discerning travellers.
Salzburg: Motel One
One of the few reasonably priced hotels in Salzburg. Modern and clean, not far from the train station and the Mirabel Gardens and Palace. Excellent value but sells out quickly.
Ghent: 1898 The Post
Exceptional hotel for a reasonable price. Walking distance to all the sights in Ghent including the winter markets. Beautiful, historic post office converted into a modern hotel.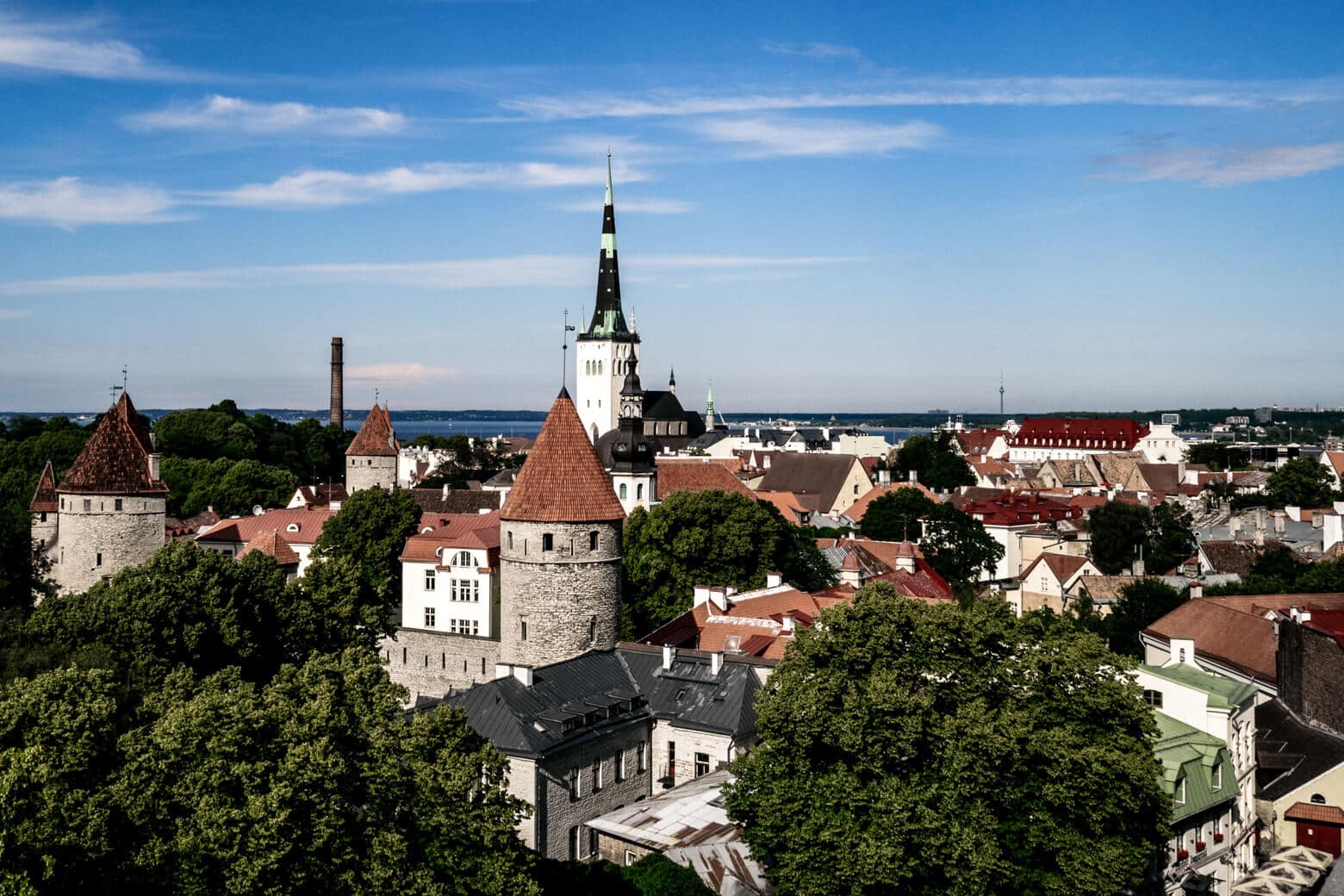 Tallinn: Hotel Telegraaf
Historic charm mixed with modern luxury. Walk directly from the hotel onto the cobblestone streets of the old town to the Christmas market. Great restaurant too!
Amsterdam: Sir Albert
Stay in a former diamond factory in the Latin Quarter of Amsterdam. Boutique luxury and warm design at a reasonable price. Perfect for a winter visit.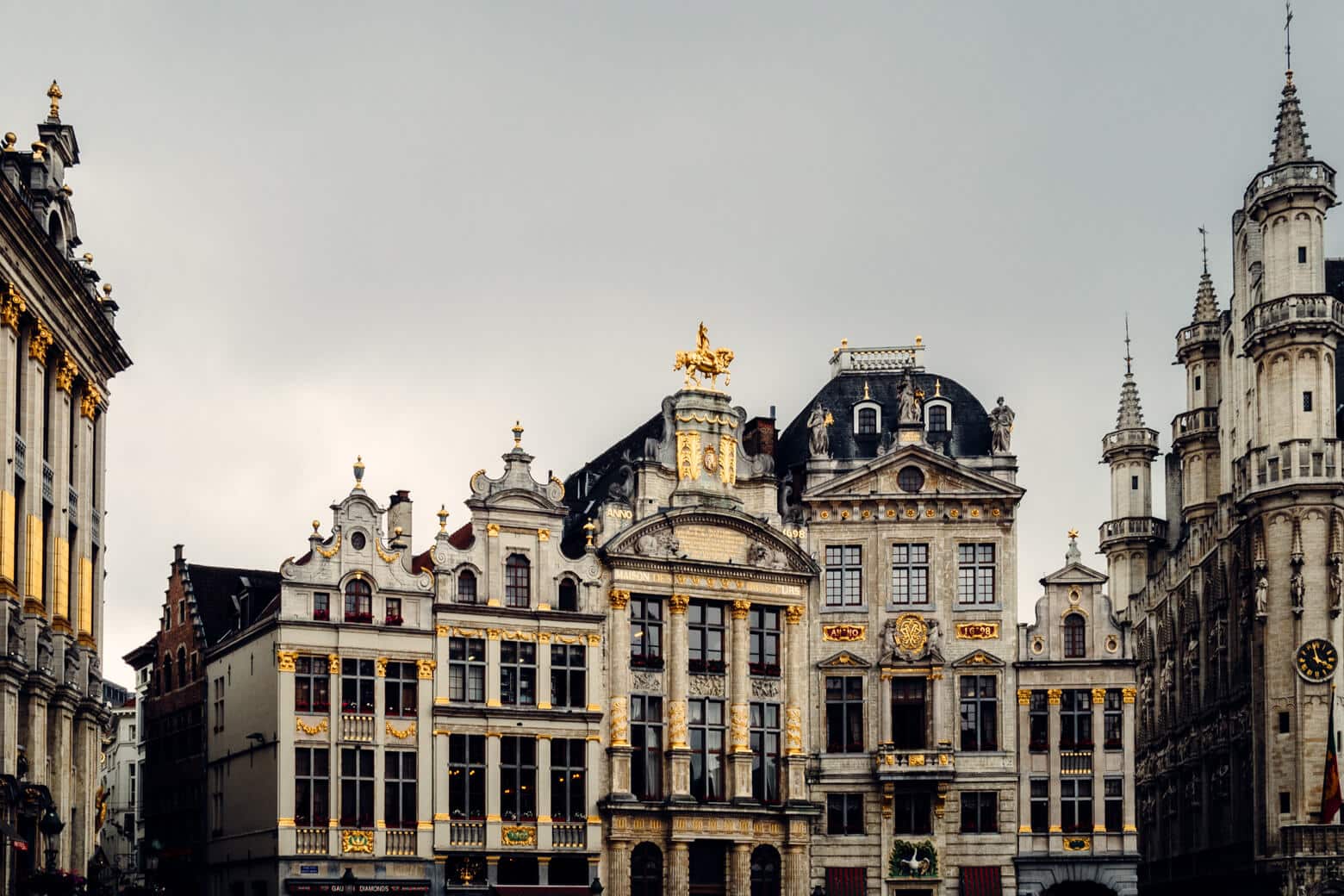 Brussels: Hotel Hubert
Avoid the cold by staying walking distance to the Grand Place in Brussels. Brussel's stunning centre square is where you'll find all the Christmas action and delicious Belgian food.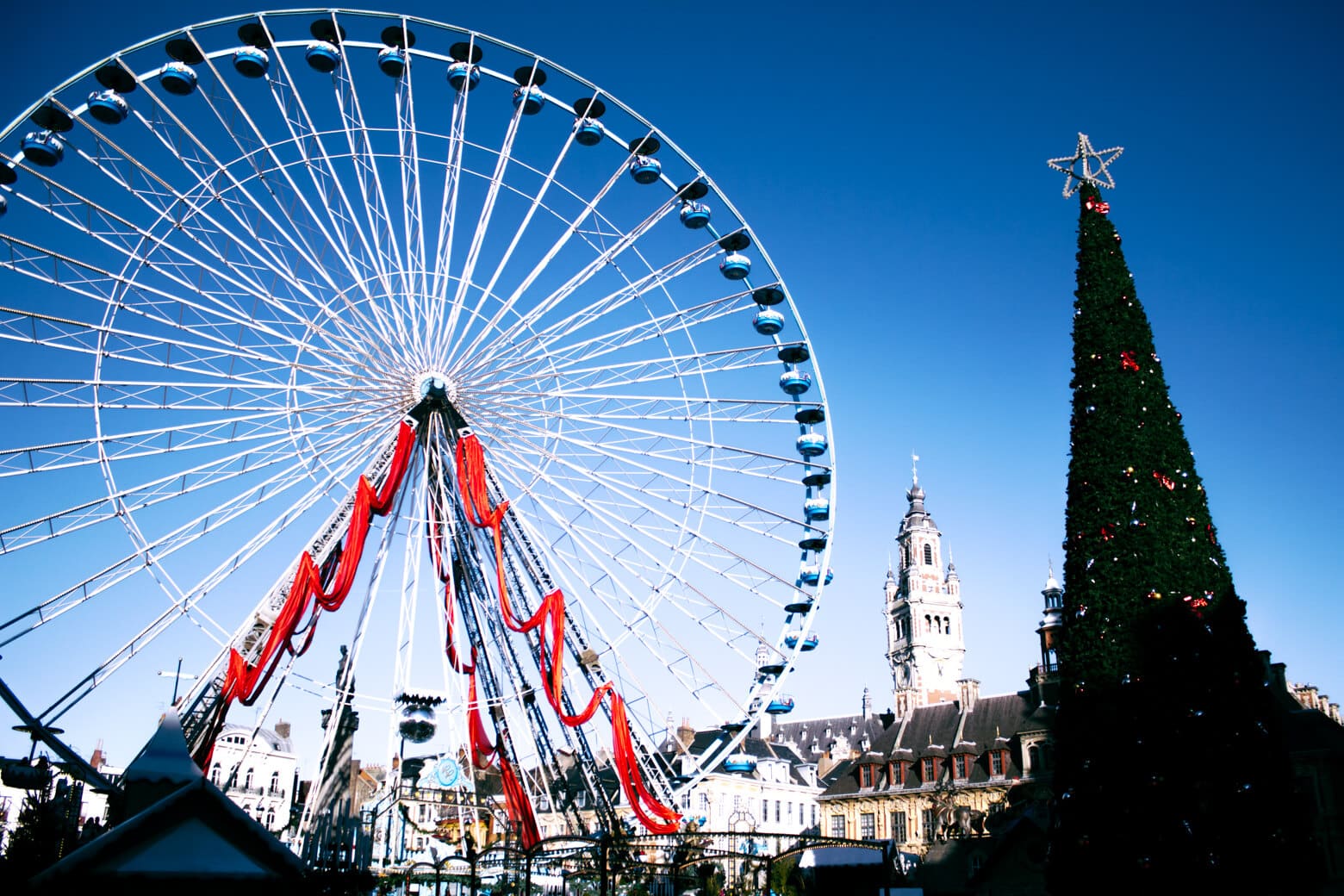 Lille: Madame Rêve
Central apartment close to all the sights in Lille including the Christmas market. Simple, stylish and highly rated. Great value and more space than a hotel.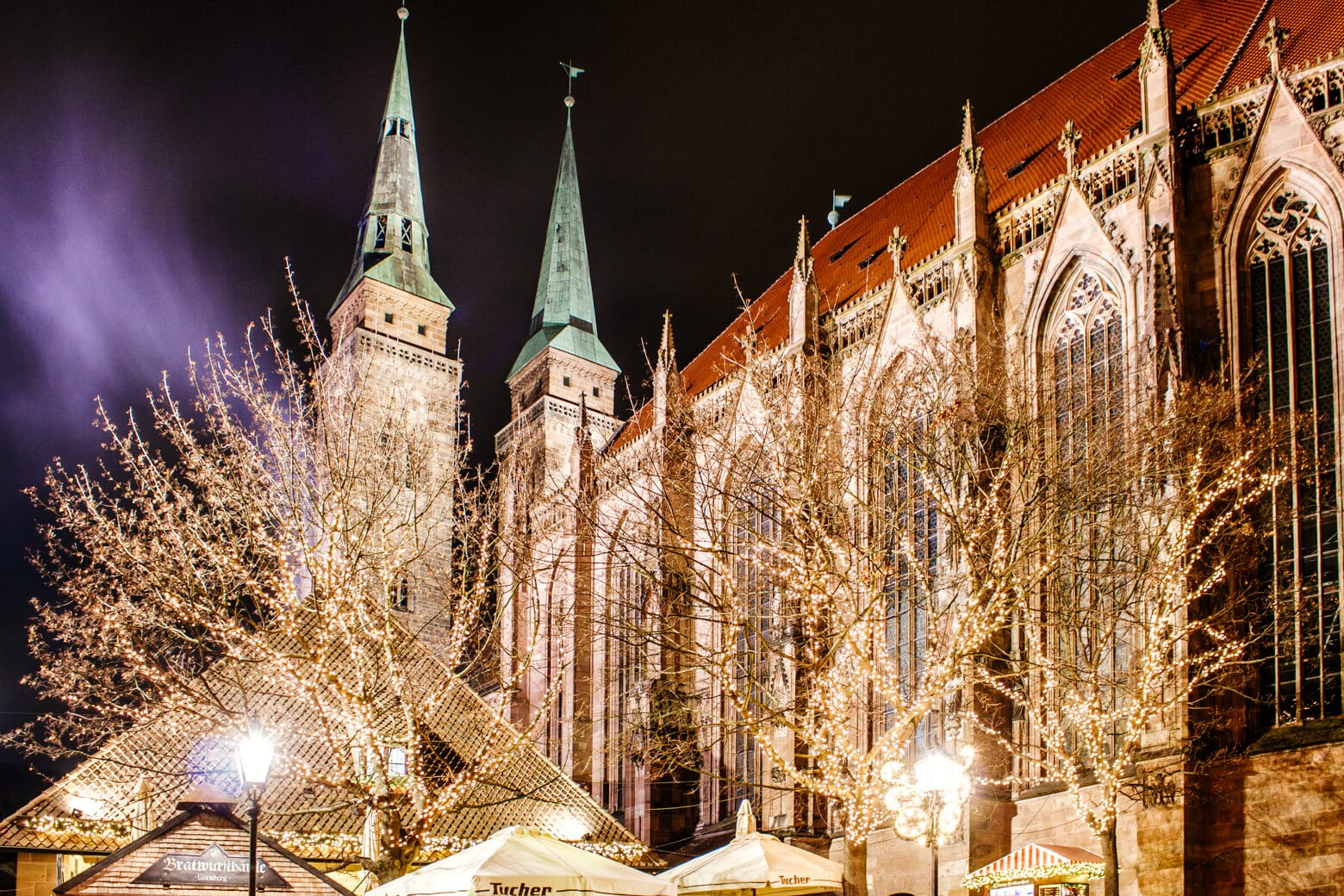 Nuremberg: Melter Hotel
Large, stylish rooms 500m from Nuremberg Christmas market. Considerably nicer than your typical hotel with excellent service and cleanliness.
Zagreb: Canopy
One of the newest hotels in Zagreb, close to the train station and walking distance to the old town. Large rooms and excellent service.
Hamburg: Eric Vökel Apartments
Hamburg is packed with high end hotels but this boutique apartment beats many of them on location and service. Being walking distance to the main Hamburg Christmas market is a huge benefit during the cold winter days.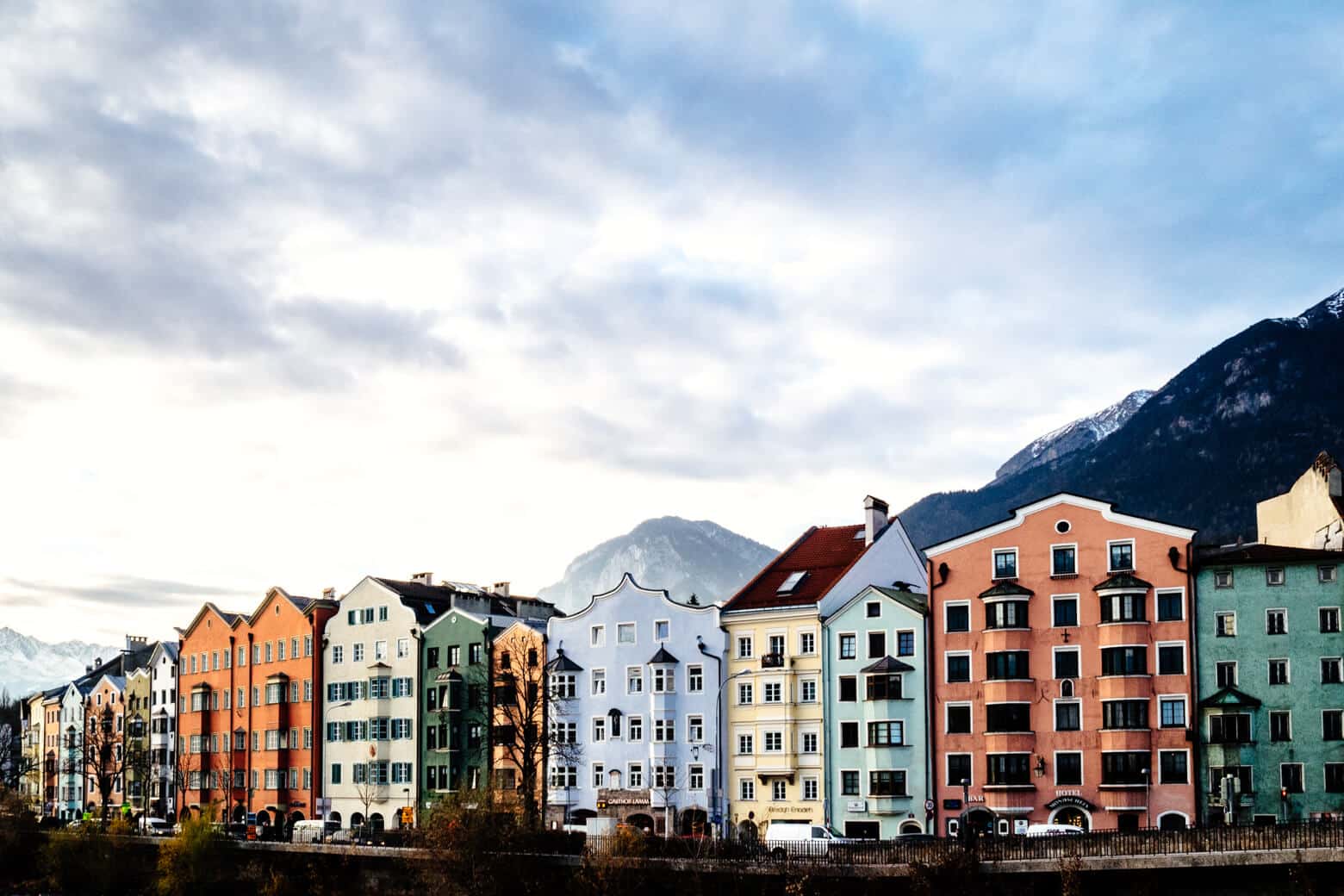 Innsbruck: Adlers Hotel
Incredible views of the snowcapped mountains from the hotel rooms. Steps from the train station and a leisurely walk through the old town to the Innsbruck Christmas market.
Zurich: 25hours Langstrasse
Very well located for the Zurich Christmas market, the main train station, old town, luxury shopping and hipster eateries. The 25hours Langstrasse is the #1 design hotel in Zurich. If it's out of your budget, 25hours has a cheaper hotel in the City West district.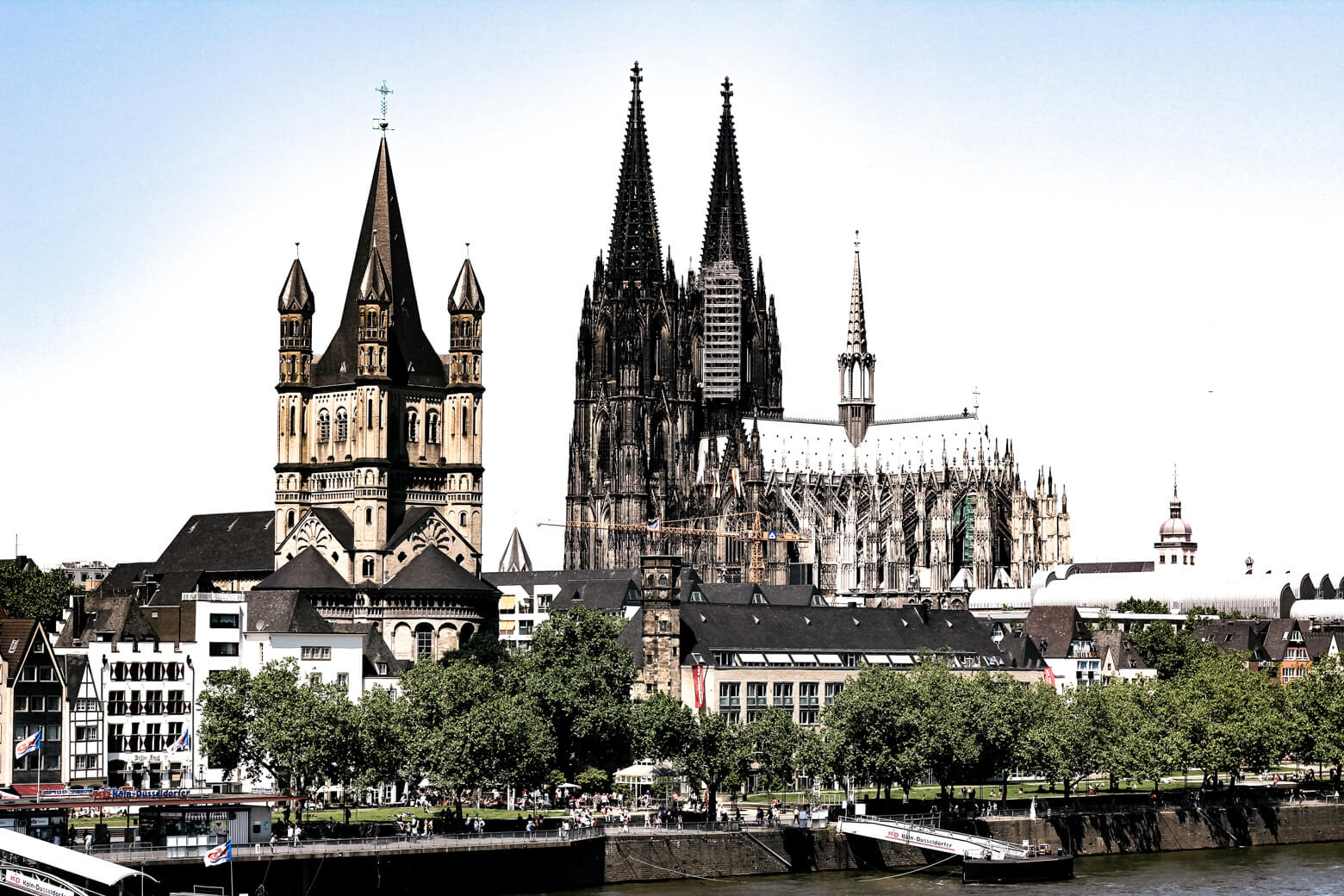 Cologne: Motel One
Excellent location in Cologne's old town. Walking distance to all the sights including the main Christmas market and Cologne Cathedral. The best value hotel in Cologne.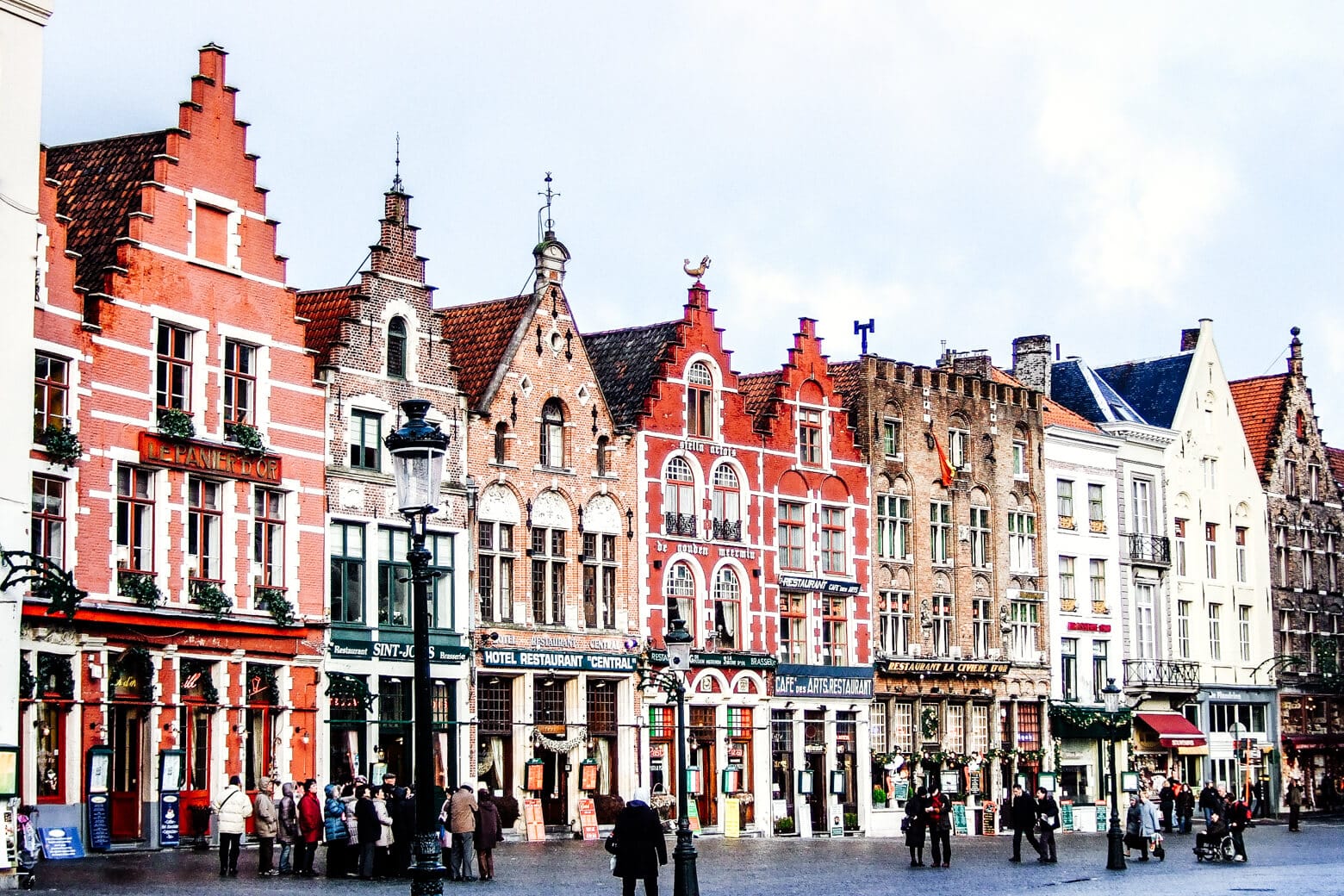 Bruges: Maison Amodio
Exceptionally well-rated B&B in the historic centre of Bruges. Outstanding cleanliness and service. All you could want in a weekend break including local tips and advice from the owner.
Dusseldorf: Henri Hotel
Interesting retro decor from the 60s and 70s adds to the atmosphere of this newly opened hotel in Dusseldorf. Not really walking distance to the old town but close to the U-Bahn which will take you right to the centre.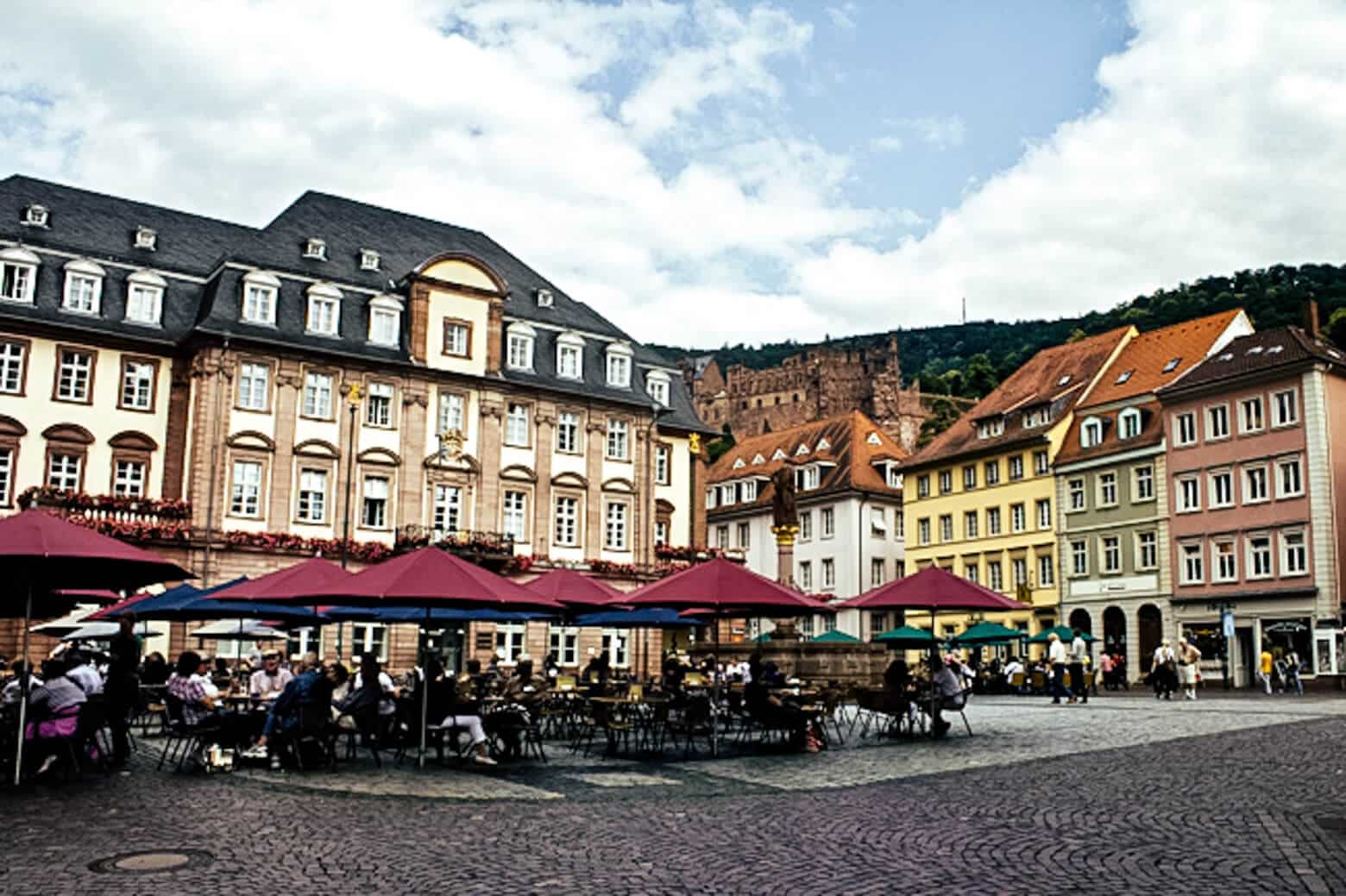 Heidelberg: Boutique Suites
Classic style and sophistication at Boutique Heidelberg Suites. Located across the Necker River leading to incredible views of Heidelberg Castle and a historic walk across the bridge to the Christmas markets.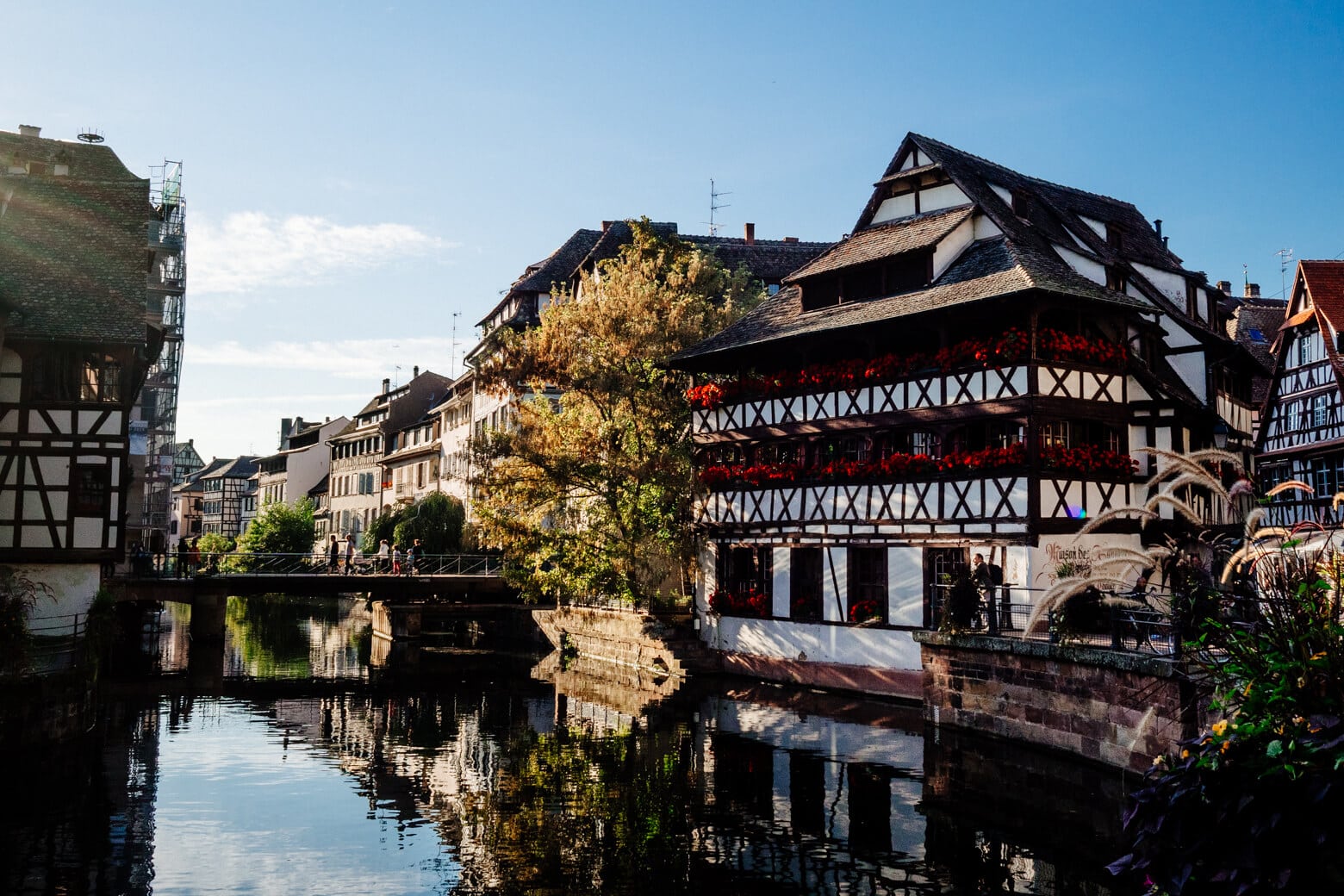 Strasbourg: Boma
Stay in the absolute centre of beautiful Strasbourg. Walk from your hotel to the best Christmas market in France, eat incredible Alsatian cuisine and visit the famous Strasbourg Cathedral. Great value boutique hotel.
Minsk: Remarka Apartments
Perfectly located apartment in the centre of Minsk. Easily walk everywhere or hop on the metro if it's cold or snowing. This exceptional apartment sells out fast. So cheap!
Berlin: Amano Home
Stay in the most central district of Berlin at Amano Home, an unusual boutique apartment hotel. Unbeatable location, unique concept and excellent services.