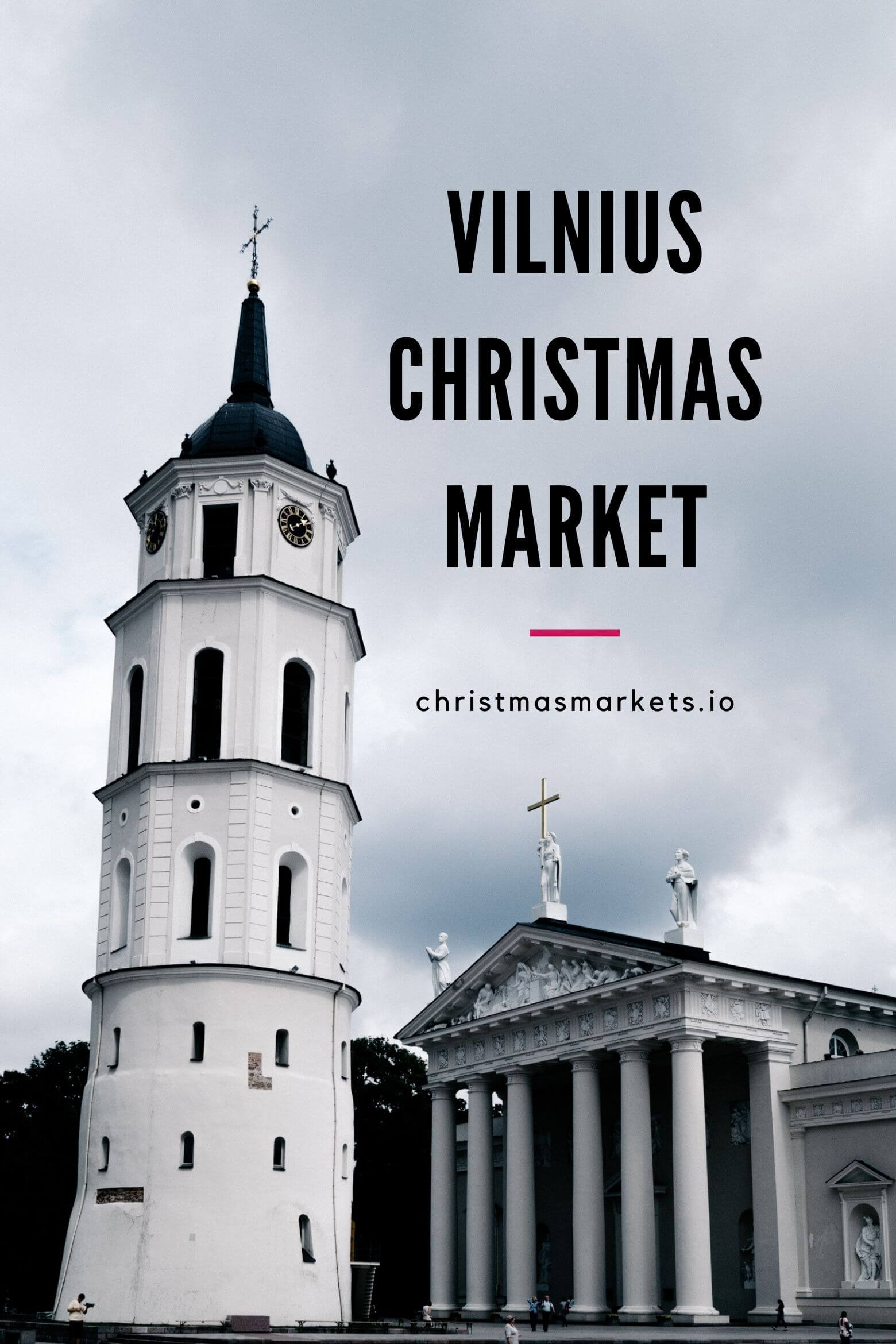 If you're looking for a quiet but beautiful winter holiday destination, Lithuania in December is chilly but busy with events. There are many things to do but the city isn't overcrowded and there is just enough Christmas spirit to make things interesting. The Vilnius Christmas market is the highlight of winter in Lithuania with Cathedral Square being home to one of the most stunning Christmas trees in the world.
While Vilnius is a relaxing city break getaway, if you're planning a longer trip, consider adding the other Baltic States to your itinerary. Riga, Latvia and Tallinn, Estonia are close by yet very different cities both aesthetically and culturally. Combining all three locations will give you one of the most incredible Christmas travel experiences in Europe.
Vilnius Christmas Market 2019
Vilnius Christmas Market dates: 30th November 2019 to 7th January 2020.
Location: Cathedral Square and Vilnius Old Town.
Reason to visit: The incredible Christmas tree and decorations in Cathedral Square.
Specialties: Vilnius Christmas train takes you around the city to see the decorations and markets.
Travel tip: Walk up the Cathedral Belfry for great photos of Vilnius Christmas market.
Recommended tour: Vilnius Holiday Traditions
Where to stay: Artagonist Art Hotel or search our recommended Christmas hotels.
Winter events: Visit the Christmas Design Square for something unique to Vilnius.
Vilnius weather in winter: Temperatures average 0°C / -5°C (high / low) in December.
Plan your trip: Resources to plan your Christmas holiday or winter break.
Vilnius Christmas Market Traditions
To get an overview of Vilnius's holiday traditions, I suggest starting with a city tour which focuses on Lithuanian customs, traditions and specialties.
With this tour, a local guide will take you around the Christmas markets in Vilnius with a 3-hour eye opening tour. You'll learn about the city, the Lithuanian people and you'll get to try some delicious Christmas snacks and treats.
Things to Do in Vilnius in Winter
Vilnius Christmas Tree – In the centre of Cathedral Square, in Vilnius's historic World Heritage listed old town, is one of the most stunning Christmas trees, decorated in white ornaments with Lithuanian style.
Cathedral Belfry – For a small fee you can walk up the cathedral belfry for the best views of Vilnius from above.
Gediminas Tower – A different but equally wonderful view of Vilnius is available at Gediminas Tower (€5 euro entrance fee). The view is particularly special at sunset.
Town Hall Square – Another Christmas tree and unique decorations are on show in front of Vilnius Town Hall. This smaller Christmas market is a little quieter although it can get busy on the weekends.
Vilnius Train Station – A little unexpected is a Christmas market at Vilnius Train Station. This is a more contemporary market with modern music, food trucks (actually they are train carriages serving food) and Lithuanian art.
For more information on things to do in Vilnius in December, visit Vilnius Tourism.
Map of Vilnius
If you have visited Vilnius in December or Christmas in Lithuania and would like to share your experience, leave a comment below.
This post contains affiliate links. This means we get a small commission from any bookings at no extra cost to you.