For a small city, Riga is busy with Christmas markets and celebrations in December. The main Riga Christmas market is on Doma Laukums, the main square, while the other is not far away on Livu Laukums. There is even another smaller Christmas market on Esplanade Park in front of the Orthodox Cathedral.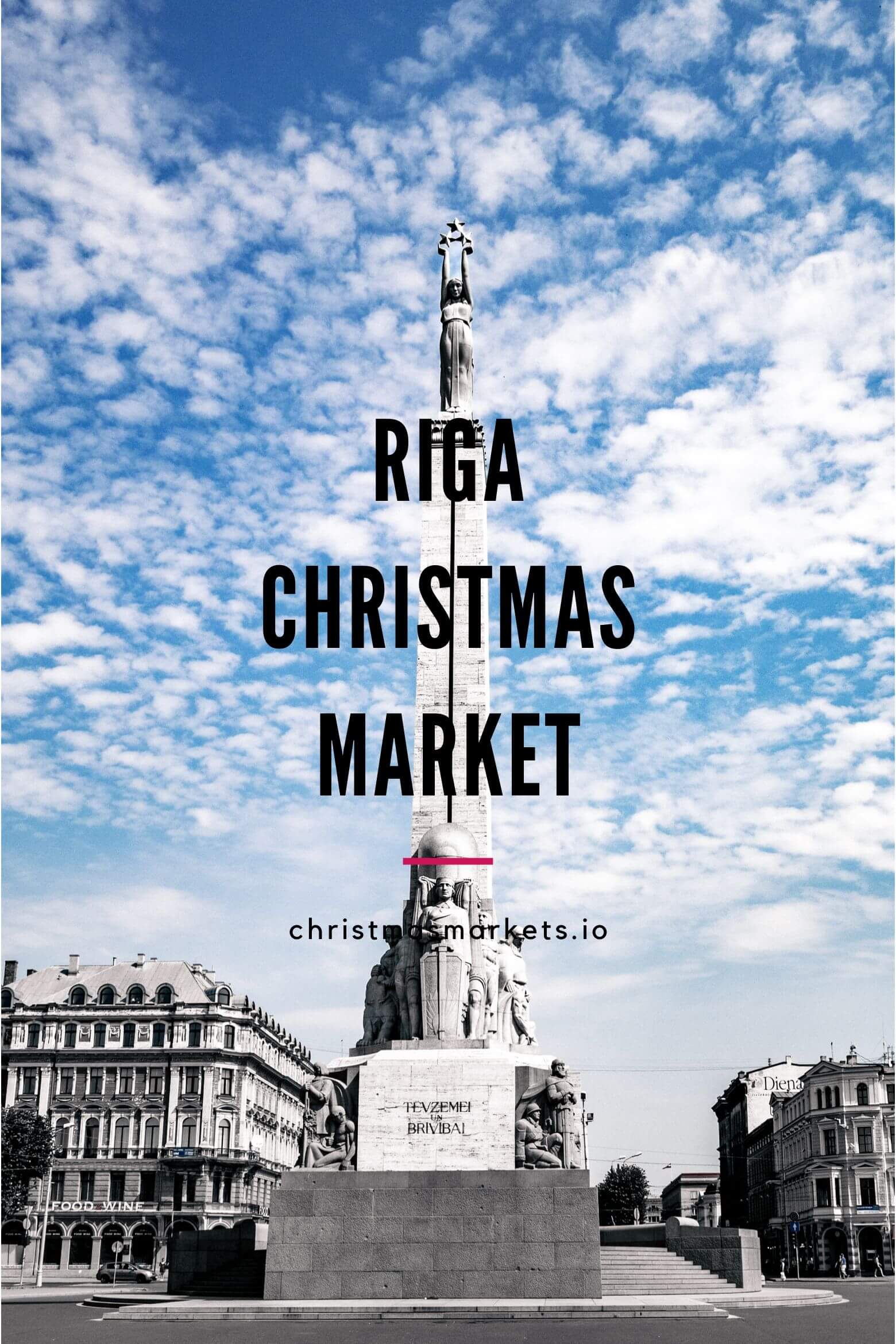 Along with having multiple markets, Riga is one of the most affordable winter break destinations in Europe with many things to do around the city including in the historic Art Nouveau neighbourhood. Christmas in Latvia will be a great experience for a short break in the Baltic States.
While Riga might not be one of the first destinations that come to mind when thinking about Christmas, it's worth noting that Riga is believed to be the first city in the world to put up a decorated Christmas tree back in 1510. So Riga definitely has the Christmas spirit and seasonal traditions.
Riga Christmas Market 2021
Riga Christmas Market dates: 30th November 2021 to 8th January 2022 (unconfirmed, please check back).
Opening times: 10am to 8pm every day.
Location: Doma Laukums (Town Square), Livu Laukums and Esplanade Park.
Reason to visit: Great value for money and interesting Latvian traditions.
Specialties: Grey peas and bacon and hand carved kitchen utensils.
Travel tip: Riga has one of the largest Art Nouveau neighbourhoods in the world. Well worth a visit!
Recommended tour: Riga Culture and Food Tour
Where to stay in Riga: Sherlock Art Hotel or search our Christmas hotels.
Riga weather in winter: Temperatures average 1°C / -4°C (high / low) in December.
Travel restrictions: Please refer to the official government website before travelling to Latvia.
Hotels Near Riga Christmas Market
Given that Riga's old town is relatively small and walkable, many hotels in this area will be suitable for a short stay. We have looked at highly-rated hotels near Riga Christmas market to select the best based on price, reviews and of course location. Read through our recommendations before booking your hotel in Riga.
Riga Christmas Market Specialities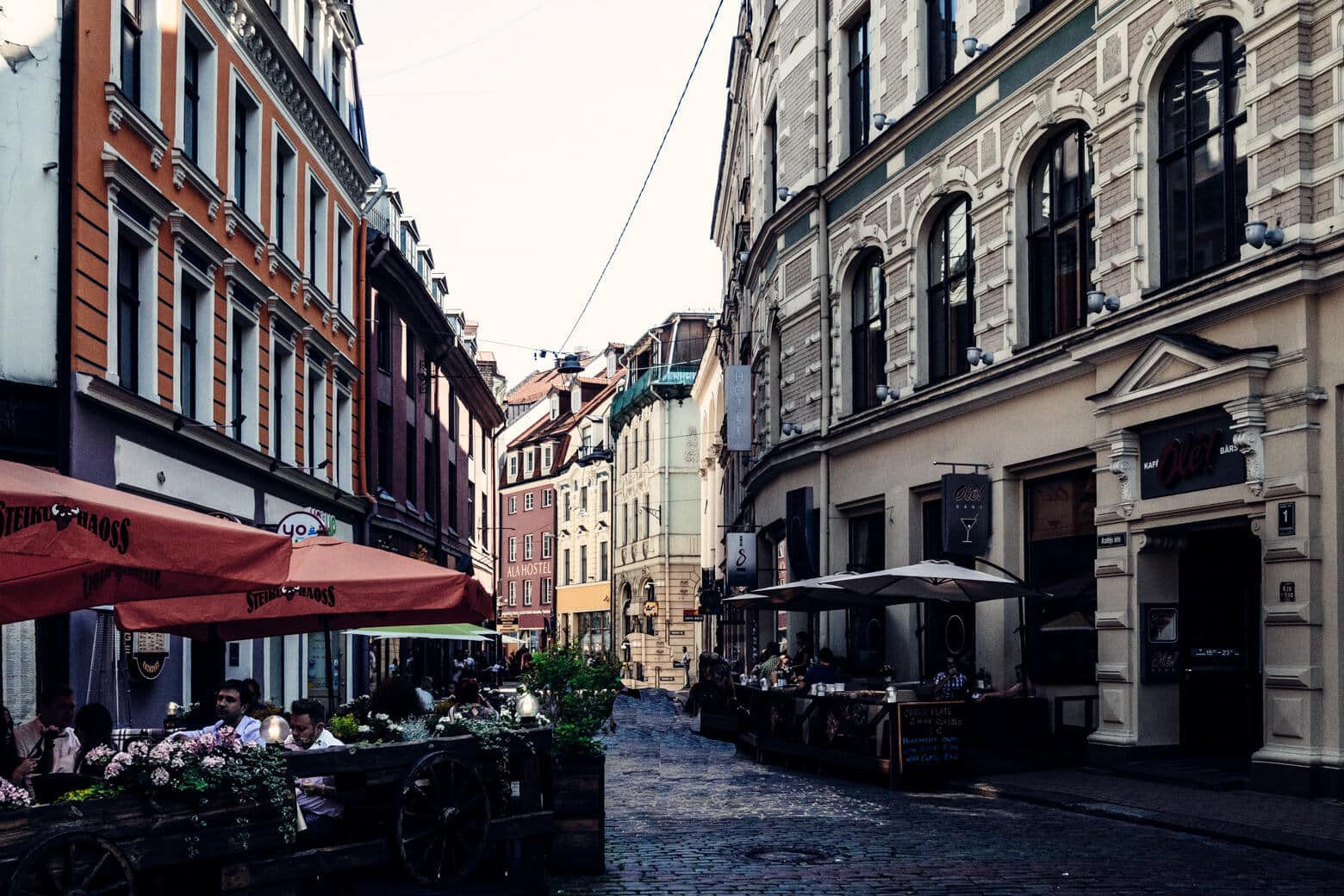 Riga is famous for artisanal gifts and decorations. You can find hand-carved homewares and kitchen utensils, hand-knitted scarves, gloves and socks, locally made candles and Christmas decorations. The market is less commercial than Christmas markets in Europe's larger cities making it more authentic in that respect.
As far as food specialties go, the Riga market uses seasonal produce to make delicious food including hearty soups, gingerbread and the traditional Latvian dish of grey peas and bacon.
Rye bread is considered an important aspect of Latvian cultural heritage and you'll wonderful examples of this dark bread throughout Riga. You can buy it at the market or in specialty bakeries. Look out for rye bread cake which is an extension of this traditional food.
Rowan berries are another local food to look out for during winter in Riga. It's a unique fruit that those of us outside the region are likely to have never tried before. In Riga, you can get them in dried or powdered form, directly from the market but you'll also find them in a number of dishes and drinks.
In Latvia, Christmas is more commonly celebrated as the winter solstice and events are centred around this. Traditionally, Christmas presents are exchanged on Christmas Eve so if you're in Riga at this time, you might want to celebrate in the same way.
One of the great things about Riga in December is that the Christmas market opening dates are extended past Christmas Day. This is unusual in many parts of Europe where the market ends on Christmas Eve. This means you can enjoy the Christmas festivities during New Year's Eve and into the first week of January in 2022.
Latvia is a wonderful country with many interesting places to visit. Our guide to the Latvia Christmas markets might help you to plan where to go in Latvia in winter.
Discover Latvia is the country's official tourism website where you can find loads of information on travel to Riga and the latest dates and location of the Riga Christmas markets and other Christmas markets in Latvia.
At this stage, there is no official word on the Christmas markets going ahead in 2021 and there is the chance it may be cancelled. Please don't book if this is the only reason for your trip to Riga. Having said that, Riga is a wonderful place to visit and there are many great things to do in Riga in winter. Please book your trip provided you can travel safely and meet all the Latvia travel requirements. Don't forget to book travel insurance in case you are forced to cancel your trip due to unforeseen circumstances.
Map of Riga
If you have visited Riga in December or Christmas in Latvia and would like to share your experience, leave a comment below.
This post contains affiliate links to hotels in Riga and recommended tours. This means we get a small commission from any bookings at no extra cost to you.