Belgian's historic cities are the ideal locations for warm and inviting Christmas markets. Christmas vibes abound as you wander around the cobblestone streets and squares.
Cinnamon, star anise, cloves and red wine work together to form the most classic of Christmas beverages. When you're hit with the scent of gluhwein is when you know you've arrived at the Christmas markets in Belgium.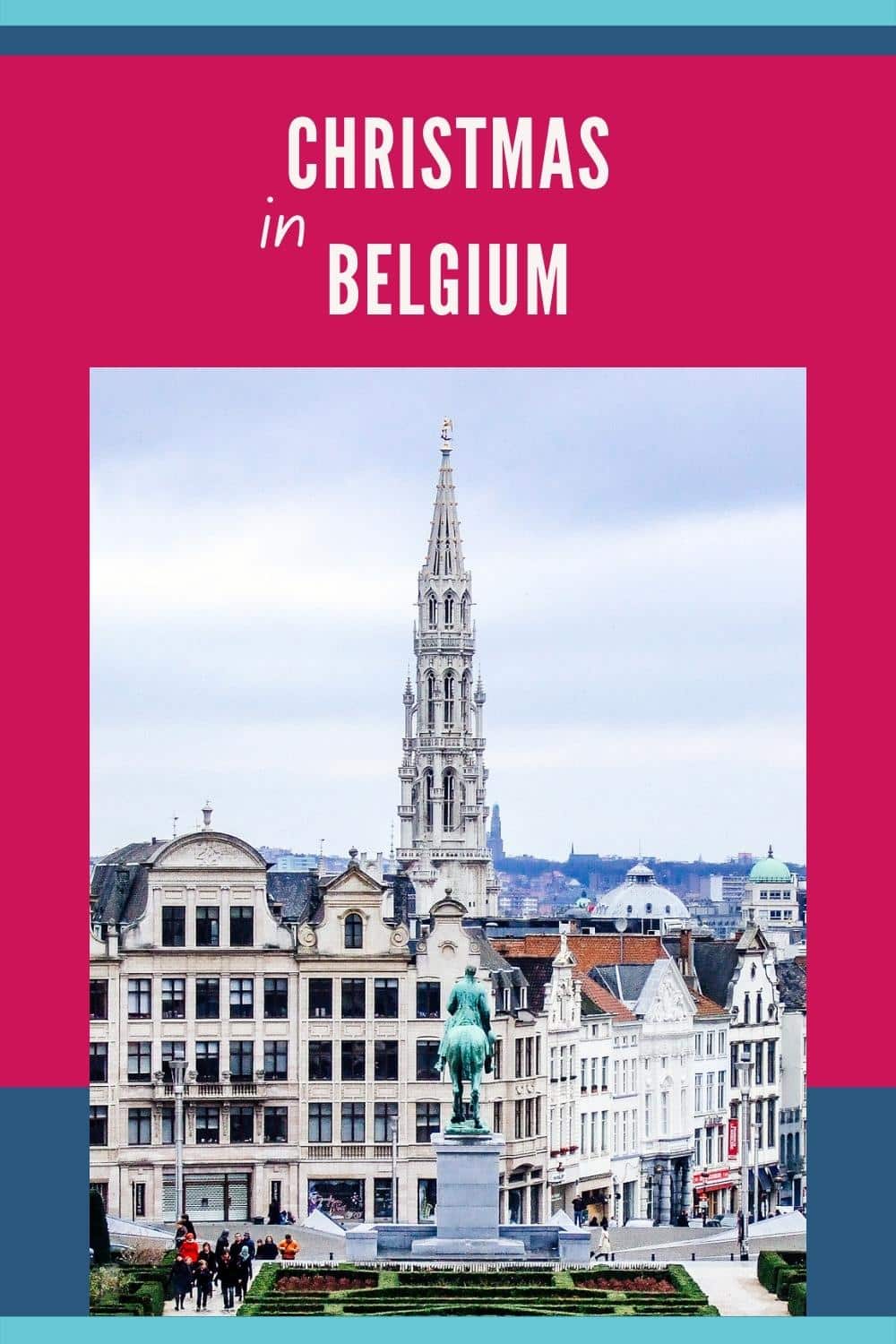 Christmas Markets in Belgium 2022
While it's true that Brussels is home to the largest and most well-known Belgian Christmas market, every city has a market with their own traditions and specialties.
If you're visiting Belgium this winter, try adding a stop to experience somewhere new, maybe choose a less visited city or spend time in a small town.
In this guide, I share the best Belgium Christmas markets for 2022, including cities you might not have considered visiting before.
1. Brussels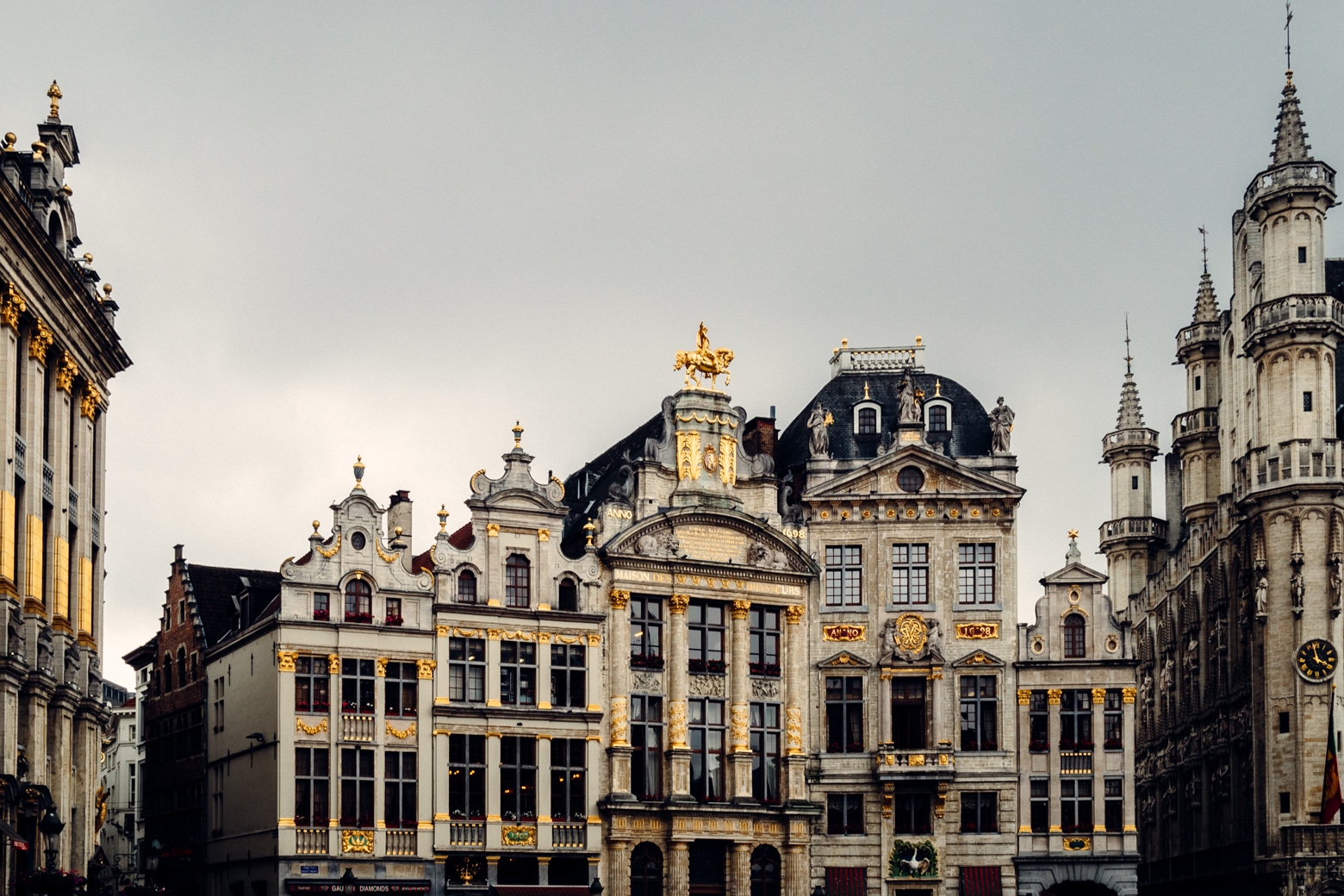 Brussels Christmas Markets – In Brussels, you'll find one of the most beautiful squares in the world, known as the Grand Place, which is the location of the main Christmas market in Brussels. It's a wonderful winter event that takes place in late November each year.
When in Brussels this Christmas, look out for the incredible light displays and artwork around the city in a Christmas event known as Brussels by Lights.
Along with the artwork are 142 streets and shopping areas filled with lights, making Brussels at Christmas one of the most festive cities in Europe.
Get more information on Christmas market dates, times and things to see Brussels Christmas Market guide, updated for 2022.

If you would like to stay in a central location, book one of my recommended hotels near Brussels Christmas Market.
2. Bruges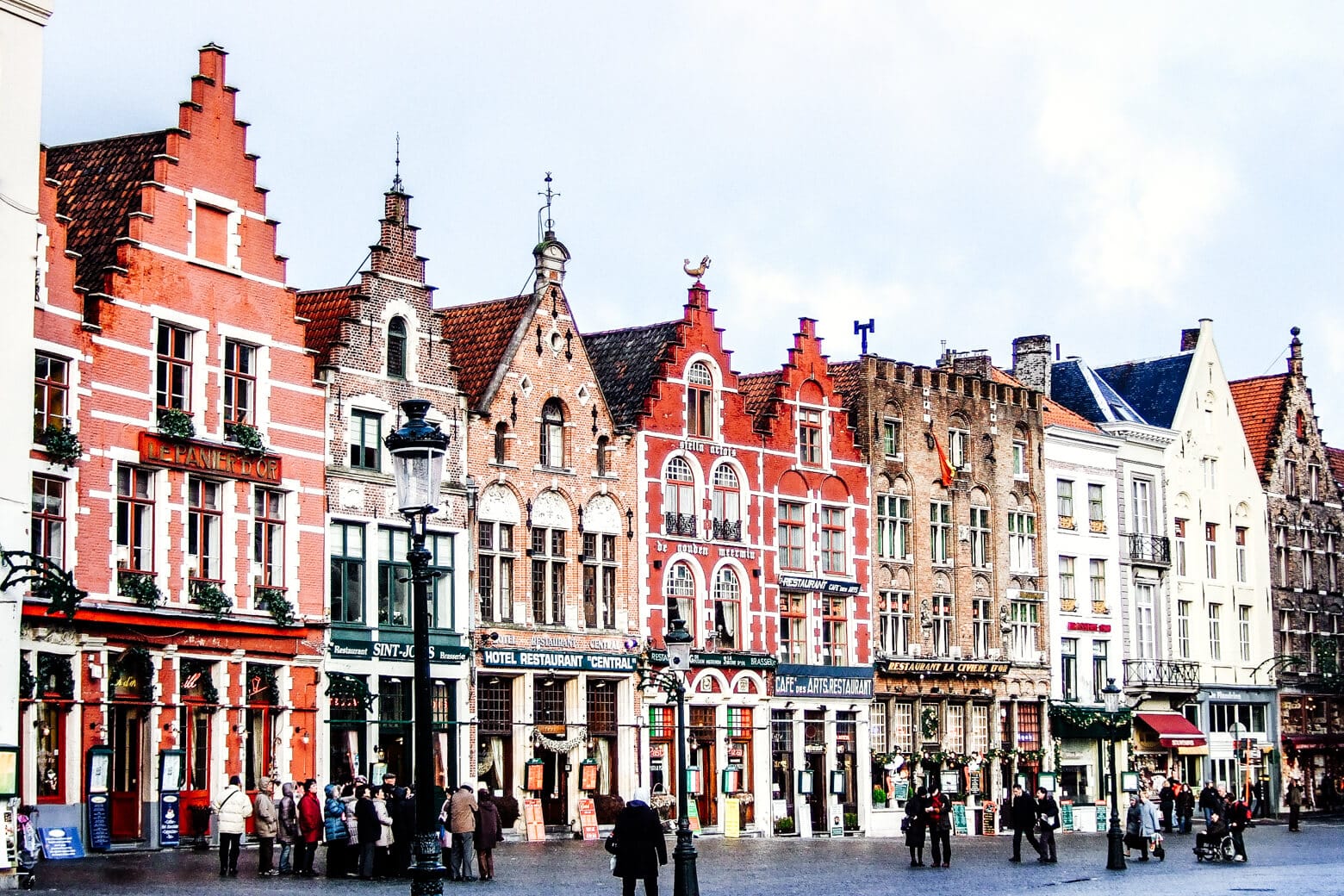 Bruges Christmas Market – Bruges has a reputation as one of the most beautiful small cities in Europe. It's a hugely popular destination in Belgium, only second to the capital Brussels in terms of visitors.
It's a wonderful historic city with incredible Hanseatic architecture, the famous Rozenhoedkaai, Market Square, the canals and Bruges Christmas Market.
In Bruges, the winter festival is known as Winter Glow, and Christmas markets in Bruges are part of this festival experience.
Get updated details my Bruges Christmas Market guide including the latest dates and opening times.

If you're looking for hotels near Bruges Christmas Market, I have shared a list of where to stay.
3. Ghent
Ghent Christmas Market – When you think of Flemish cities in Belgium with beautiful architecture, picturesque canals and delicious food, you will more than likely think of Bruges.
But you might not know that this also perfectly describes Ghent, another of Belgium's wonderful, historic cities and one you might like to visit this winter.
With 150 Christmas stalls lining the streets and squares of the historic old town, Ghent has become one of the most festive Christmas destinations in the region.
Ghent's Christmas market starts later in the year, starting on 8th December 2022.
For full details, read my Ghent Christmas market guide that includes dates, opening times and locations for festive Advent markets in Ghent.

Book one of my recommended hotels near Ghent Christmas Market to be conveniently located during your stay.
4. Antwerp
Antwerp Christmas Market – The Christmas market in Antwerp is the largest in Flanders but remains a cosy event with around 90 stalls filled with gifts, decorations, toys and food.
Ice skating is always popular, or you can play miniature golf for something different. The Ferris wheel gives incredible views over the historic city centre.
Antwerp is famous for its heritage-listed 16th-century Town Hall and a surprising number of Art Nouveau buildings.
The city is renowned for fashion, shopping and diamonds. But in winter, Antwerp Christmas Market is the event of the season.
For details on Antwerp Christmas Market and the locations of each market, read my full guide.
5. Leuven
Leuven Christmas Market – Winter Season is a series of Christmas and winter events, including the Leuven Christmas Market.
The season includes Christmas concerts, the Light Festival and the Food Truck Festival.
The fairytale Winter Garden on Grote Markt is just part of the festive experience. You'll also find specialty stores and food trucks along Ladeuzeplein and Hooverplein, a short walk from Grote Markt and the Town Hall.
Get all the details and dates for Leuven Christmas Market in my guide, updated for 2022.
There is plenty more to see in Belgium. Pick a city and stay a while, enjoying as much as possible while in this part of the world. It's a wonderful country with interesting history, customs and, of course, the food.
For more Christmas travel inspiration for 2022, this guide to the best Christmas markets in Europe can help you decide where to go.

Get an overview of each destination, local specialties, dates and locations.
Sustainable Travel in COUNTRY
Implement some of these simple measures to create a positive impact and travel sustainably this Christmas.
Shop mindfully. Only purchase what you really need.
Walk, cycle and use public transport to get around.
Stay in a sustainable hotel powered by renewable energy.
Avoid plastic or buying items made or packaged with plastic.
Try to eat locally sourced organic food where possible.
Limit your consumption of meat and dairy.
Be open to diverse cultures and experiences.
Explore outside of the main tourist areas.
Support the arts and attend local events.
If possible, avoid flying to your destination.
FAQ
When do Belgium Christmas markets start?
Brussels and Bruges Christmas markets start on 25th November 2022. Markets in other Belgian cities often start later in the season, from the 7th or 8th December.
Which is the best Christmas market in Belgium?
It's almost impossible to pick the best Christmas market in Belgium, but I would have to say the capital Brussels for its location in Grand Place, the most stunning square in the world.
Are Christmas markets open in Belgium?
The Christmas markets will be opening in November and December around the country, with some markets continuing into January 2023.
—
Recommendations are independently chosen based on personal travel experiences and extensive research.