Germany is quite clearly one of the top destinations in the world for Christmas markets. You have the longest history of Christmas markets in the world, traditions and customs around Advent, quality produce and a warm and inviting environment. But where to go for the best Christmas markets in Germany?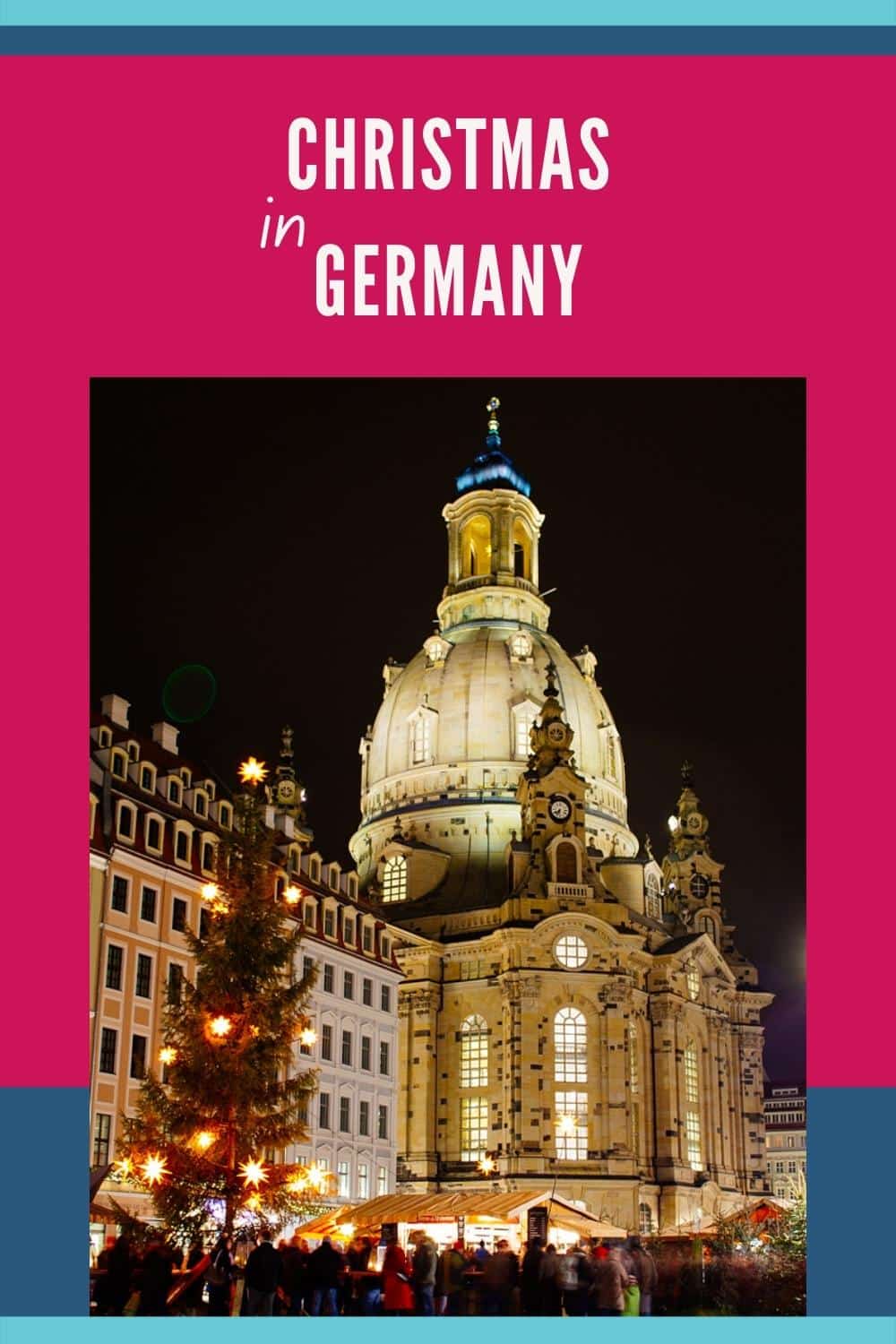 Best Christmas Markets in Germany 2022
One of the great things about Germany is that each city puts on an incredible Christmas market each year. But not just each city, each neighbourhood and almost every square have some kind of Christmas experience, event or market.
There are different themes, different specialties and different experiences wherever you go. Here are some of my favourites.
1. Dresden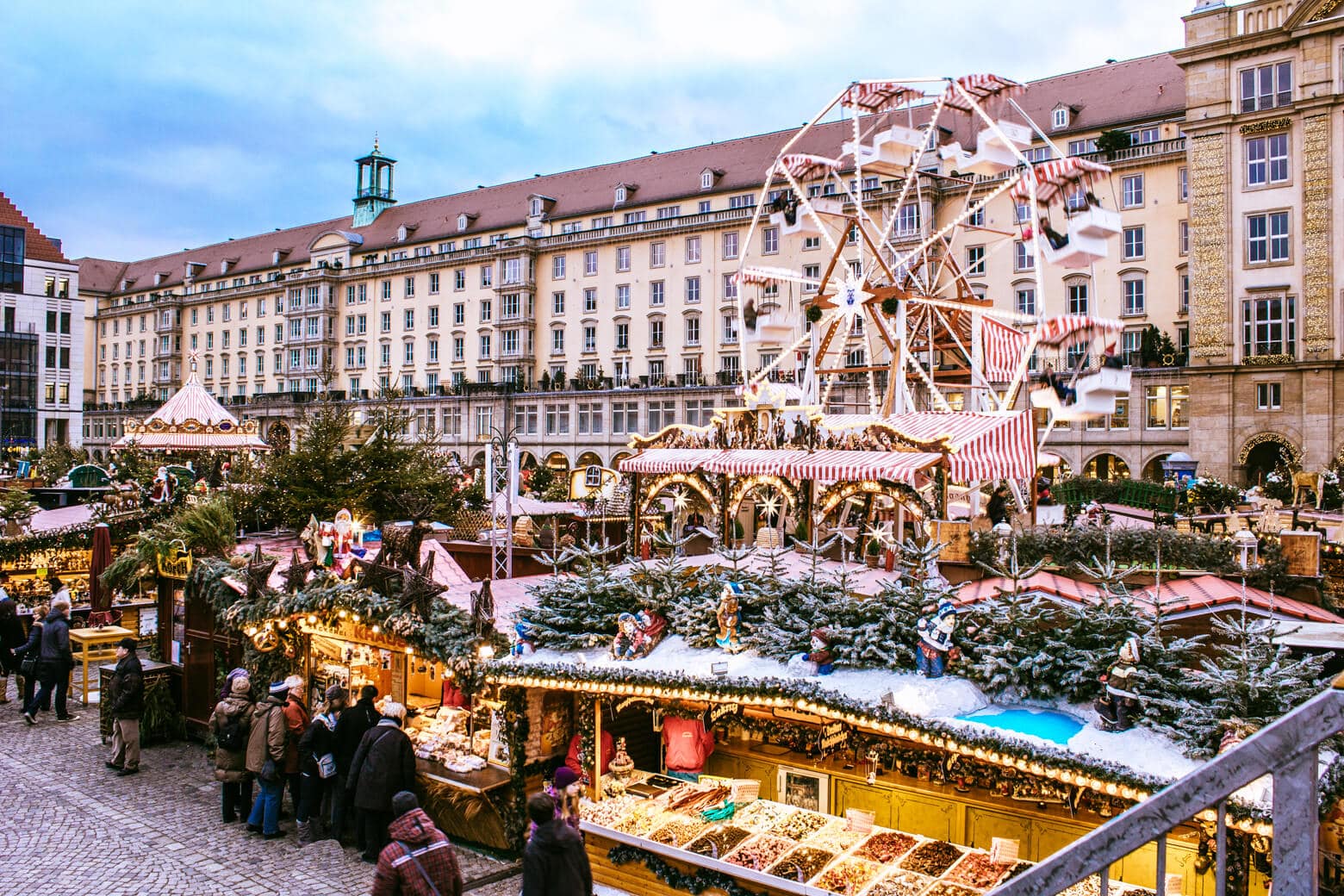 Dresden Christmas Market – Dresden's long Christmas history starts with Striezelmarkt and it remains unmatched in terms of atmosphere and beauty.
Throughout the city, you'll find a huge variety of Christmas markets from the traditional Frauenkirche Christmas market to the quieter Romantic Christmas Market.
You can't beat the striking beauty of Dresden's baroque Old Town (Altstadt) with the rebuilt Frauenkirche, Brühl's Terraces, the Opera and the incredible Zwinger.
Definitely visit Dresden if you ever get the chance, there is so much to see, learn and experience.
For more information on Christmas market dates, times and things to see in Dresden with my Dresden Christmas Market guide, updated for 2022.

If you would like to stay in a central location, book one of my recommended hotels near Dresden Christmas Market.
2. Nuremberg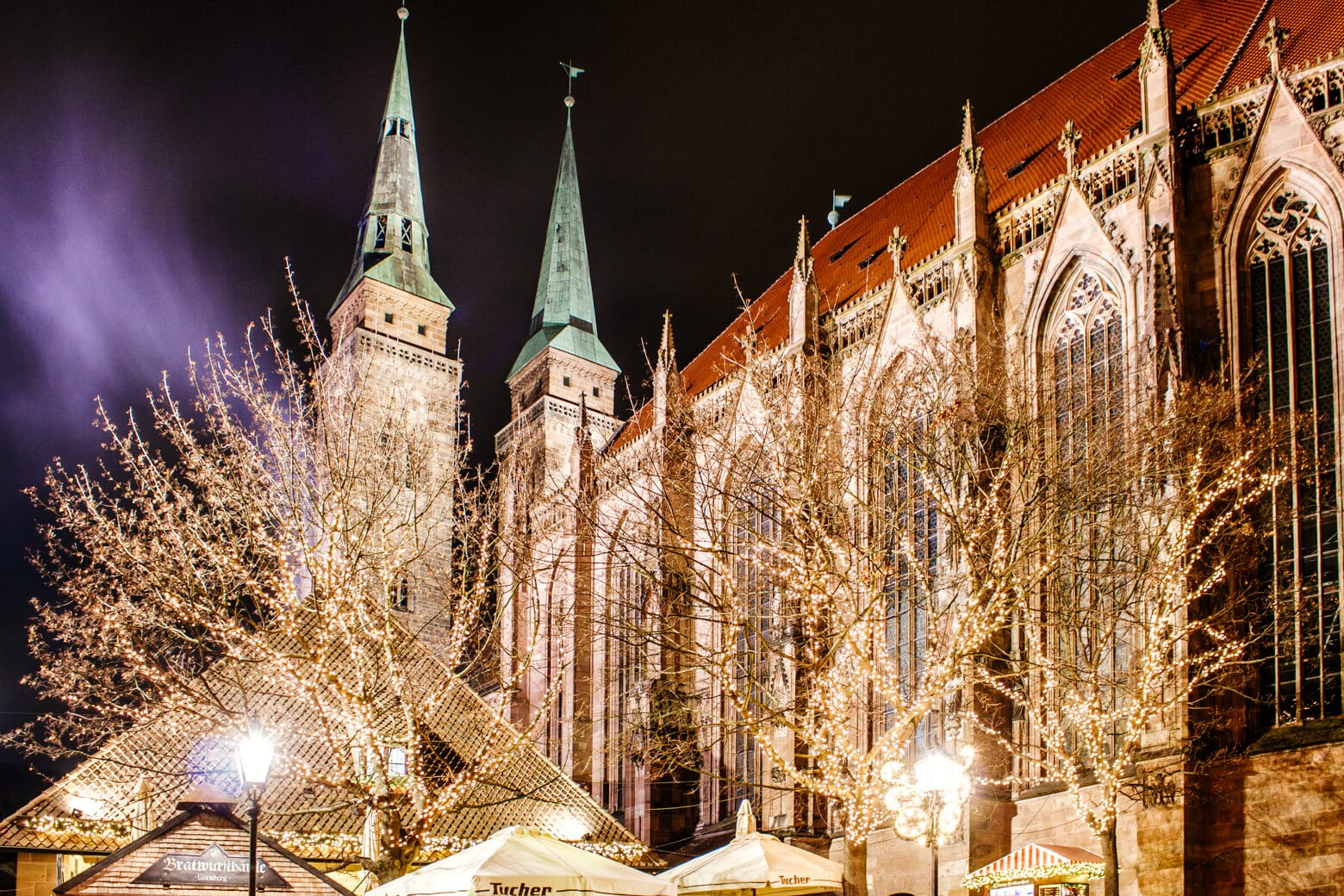 Nuremberg Christmas Market – Even though Dresden may hold the oldest Christmas market in Germany, Nuremberg Christmas Market is the most well-known, biggest and most authentic.
By authentic, I mean all the stalls are made from timber and other natural materials, while everything sold must be locally produced and handmade.
You won't find any plastic or foreign-made toys here, not even products made elsewhere in Germany outside Bavaria.
The Christmas market in Nuremberg is in the huge central square that gets extremely busy. It can be difficult if you dislike crowds, but generally, it's the people that make the wonderful atmosphere what it is.
Read the full guide to Nuremberg Christmas Market for dates, opening times, locations and maps.
3. Munich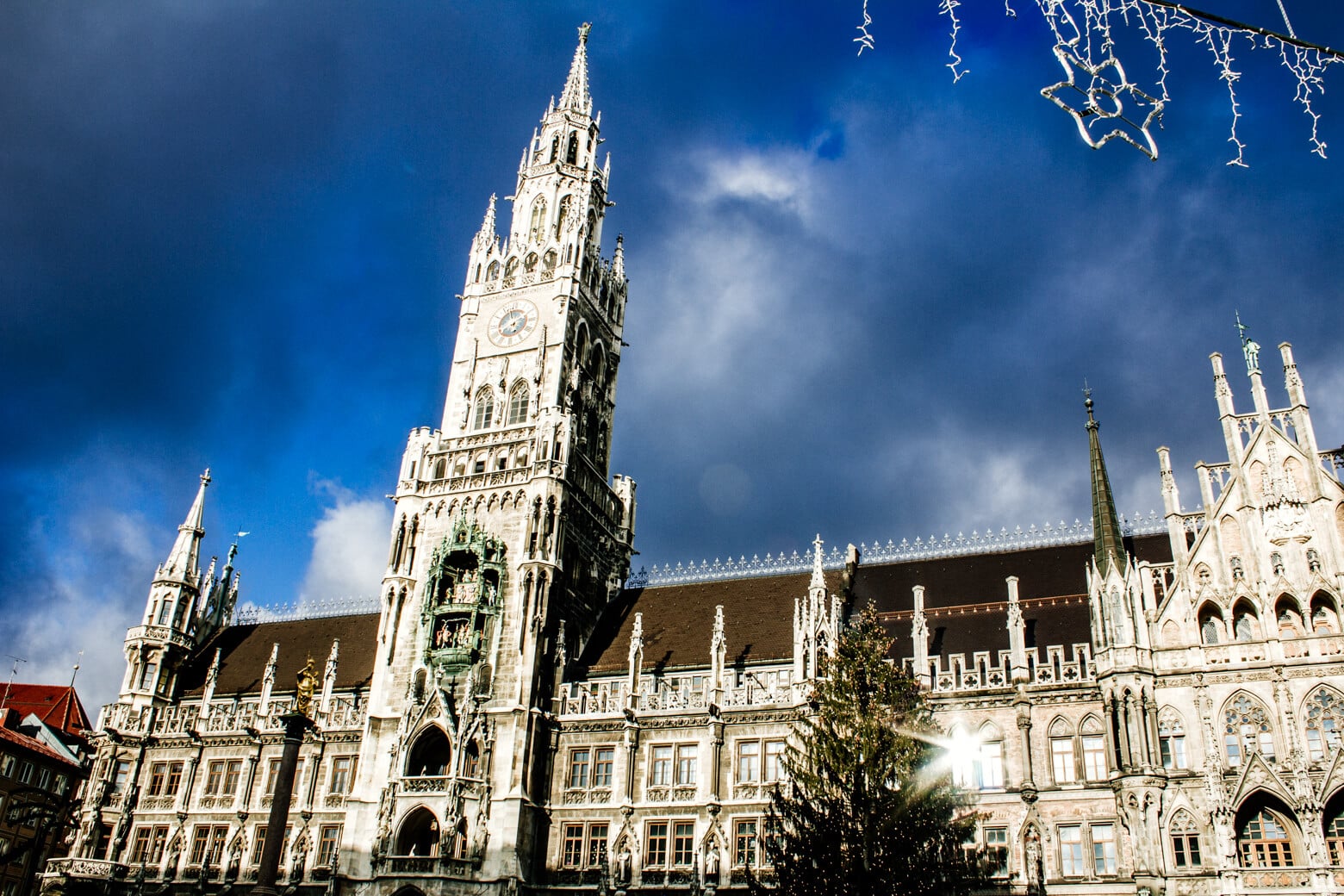 Munich Christmas Market – Having friends in Munich meant I was able to visit the city on a semi-regular basis. I've lost count of how many Christmas markets I visited in Munich, and they never disappointed.
The main Marienplatz Christmas Market is one of the best in Germany. It's very traditional but also has a huge Christmas tree and stunning decorations.
In Munich, you'll also find a small market off Odeonsplatz and the medieval-style Christmas market at Wittelsbacherplatz. An alternative experience takes place at the Tollwood Winter Festival, where there are circus acts (no animals) and themed tents.
Get the latest dates, locations and opening times for Munich Christmas Market and each of the other markets located around the city.
4. Cologne
Cologne Christmas Market – Cologne has always been one of my favourite cities in Germany. Way back when I lived in Paris, it was quick, easy and affordable to hop on the train and head to Cologne for the weekend.
Cologne is home to some of the most unique Christmas markets, including the waterfront markets that take place on the Rhine River. It's the number one destination for festive events like the Christmas Garden at the Zoo, music events and thematic weekend-only markets.
Be sure to walk over the famous Hohenzollern Bridge so you can look back towards Cologne Cathedral as the sun sets. There's also an excellent Christmas market on this side of the city in the Deutz neighbourhood.
Cologne Christmas Market is located in front of Cologne Cathdral and Cologne Town Hall. Read my guide for details on these and each of the other markets in the old town.
5. Berlin
Berlin Christmas Market – Berlin is always busy and fun, and things don't let up during Christmas. The shops are packed, the bars are packed and the streets are lit up.
There's always an event to attend or a new brunch spot to try. You can head to a museum when the weather turns miserable, which is known to happen, and you can always find somewhere amazing to eat out.
Berlin has many Christmas markets. There are markets near Berlin Cathedral, Brandenburg Gate and Alexanderplatz. My favourite is probably the cosy market at Gendarmenmarkt or the bustling market at the Kaiser Wilhelm Memorial Church on Kurfürstendamm.
In this list, I share the 8 best Berlin Christmas markets.
6. Frankfurt
Frankfurt Christmas Market – The Christmas stalls start at Mainkai on the waterfront, and pass through Römerberg, Paulsplatz and Friedrich-Stoltze-Platz, before ending a short distance away at Hauptwache. This one long stretch of festivities makes it a cosy, accessible experience for visitors.
A huge Christmas tree and decorated chalets add to the atmosphere of this huge social occasion. You'll find an eclectic mix of traditional and contemporary gifts and culinary delights.
Read my full guide to Frankfurt Christmas Market with updates dates, locations and opening times.
German Christmas Markets
There are so many places to go this winter. Read through these guides to get dates and locations for other German Christmas markets.
Bamberg Christmas Market – Located in the Franconia region of northern Bavaria, Bamberg is one of the most beautiful small cities in the region. Known for its historic architecture that dates from the 11th to the 19th century, it's a wonderfully walkable city that can be visited in a day or two. The market takes place on Maximiliansplatz, a large square in the heart of Bamberg's old town.
Bremen Christmas Market – Bremen has one of the finest Christmas markets and decorated squares in Germany. The Christmas market in Bremen is held in Market Square and I suggest staying in this central area. This is where you'll find the Town Hall and the famous Roland Statue, a UNESCO World Heritage Site.
Dusseldorf Christmas Market – The main market in Dusseldorf is known as Altstadt Markt. It's a lengthy market that lines two main thoroughfares in the Old Town, Flinger Straße and Marktstraße. There are several other markets around the city if you have time to visit.
Heidelberg Christmas Market – Heidelberg is one of Germany's most idyllic small cities. Located on the Neckar River and overlooked by the famous Heidelberg Castle, the city and surrounds are beautiful.
Munster Christmas Market – Advent in Munster is one of the year's most popular events. In 2022 there will be six Christmas markets to celebrate the season. Munster is one of the most interesting winter destinations in the Westphalia region of Germany.
Wiesbaden Christmas Market – Known as the Twinkling Star Christmas Market, you'll find more than 100 Christmas stalls at Schlossplatz and a separate children's market a couple of blocks away on Luisenplatz.
For more Christmas travel inspiration for 2022, this guide to the best Christmas markets in Europe can help you decide where to go. Get an overview of each destination, local specialties, dates and locations.
Sustainable Travel in Germany
Implement some of these simple measures to create a positive impact and travel sustainably this Christmas.
Shop mindfully. Only purchase what you really need.
Walk, cycle and use public transport to get around.
Stay in a sustainable hotel powered by renewable energy.
Avoid plastic or buying items made or packaged with plastic.
Try to eat locally sourced organic food where possible.
Limit your consumption of meat and dairy.
Be open to diverse cultures and experiences.
Explore outside of the main tourist areas.
Support the arts and attend local events.
If possible, avoid flying to your destination.
FAQ
When do Christmas Markets start in Germany?
The Christmas markets in Germany generally start during the week before Advent and end on Christmas Eve. However, this varies significantly between cities and within individual markets within cities. Most Christmas markets are open from 23rd November to 24th December 2022.
How do you say Merry Christmas in German?
Frohe Weihnachten or Fröhliche Weihnachten is the German expression for Merry Christmas. You could also say Frohes Fest, which is the equivalent of saying Happy Holidays in English.
Which is the best Christmas market in Germany?
There is no right answer, but for me, Dresden is Germany's most magical Christmas destination.
—
Recommendations are independently chosen based on personal travel experiences and extensive research.