As you would expect to find in the largest city in Italy, there are multiple Christmas markets in Milan, seasonal celebrations and winter events over the holiday period. Milan is a busy city all year round but in December the city becomes busier and more festive than anywhere else in the country. It's one of the best winter city breaks in Italy and perfect for a long weekend away.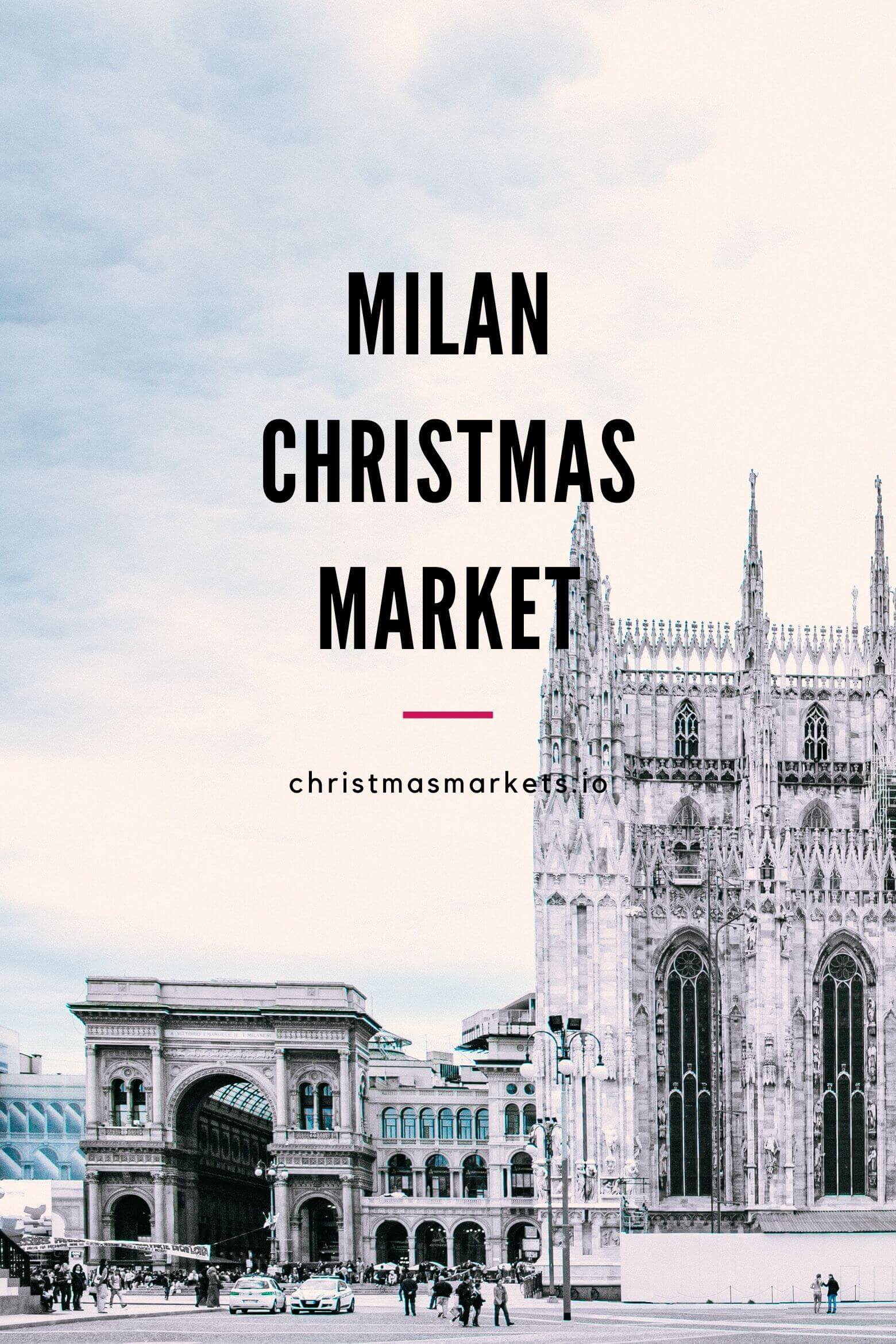 Milan Christmas Market 2021
It's hardly surprising that Italian food is the highlight of the Milan Christmas market. Like everywhere in Italy, food is an integral part of the culture and lifestyle. People like to eat out from hole-in-the-wall pizza by the slice type places to high-end world-renowned restaurants. Milan is also famous for shopping especially for fashion and design stores meaning you can get all your Christmas shopping done while on holiday.
Milan Christmas Market dates: Winter Wonderland – Unconfirmed dates 30th November 2021 to 6th January 2022 (may be cancelled this year).
Location: Piazza Duomo Market, Oh Bej! Oh Bej! at Castello Sforzesco, Darsena Christmas Village and many more locations.
Reason to visit: Big city vibe, great shopping, incridble food.
Specialties: Panettone, saffron risotto, barbajada hot mocha.
Travel tip: You'll find cheaper hotels by Milano Centrale train station but the area can be a little seedy at night.
Winter events: Ice skating or stay warm at a museum.
Milan weather in winter: Temperatures average 7°C / 2°C (high / low) in December.
Hotels near Milan Christmas Market: Room Mate Giulia or search our recommended best Christmas hotels.
Hotels near Milan Christmas Market
Even though Milan is a relatively expensive destination, all budgets are catered to so you can easily stick to a low budget or spoil yourself with a little luxury. Read our guide to hotels near Milan Christmas Market to find a hotel or apartment in Milan that suits your needs and travel style.
Milan Christmas Market Specialities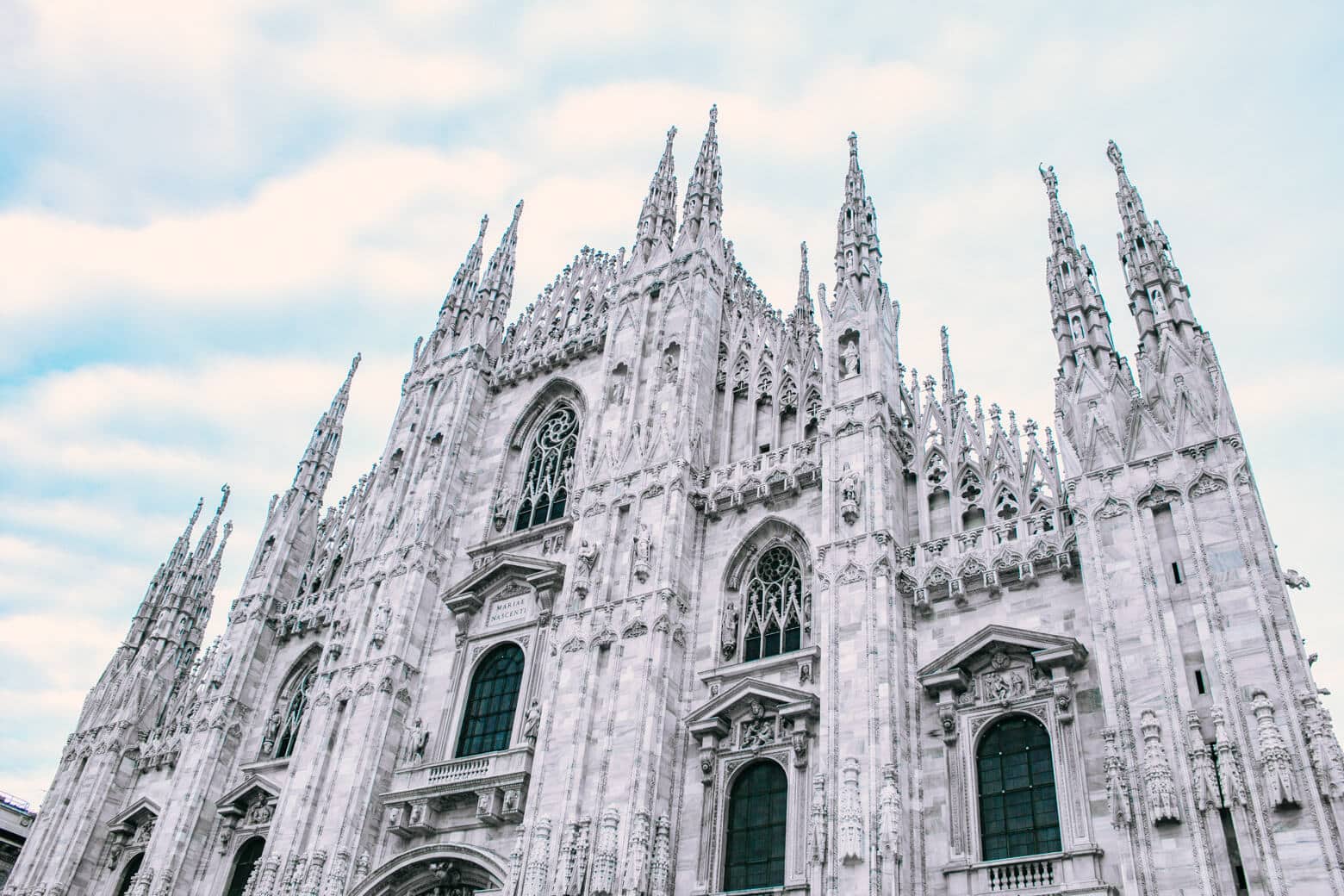 Milan has so many delicious culinary specialties, you'll quickly get full trying everything. These are a few to get you started.
Panettone – The number one Christmas specialty in Milan is its world-famous panettone. This sweet bread-like cake has been around since the 15th century and is best when made with candied fruit and served with butter or Nutella and accompanied with a shot of espresso or sparkling wine.
Risotto alla Milanese – Milanese risotto is a simple rice dish lightly flavoured with saffron and cheese.
Casserole – Perfect for cold winter nights, Milanese slow cooked specialties include ossobuco, minestrone (vegetarian) and cassoeula.
Cotoletta alla Milanese – A classic dish from Milan, a large breaded veal chop is typically cooked in clarified butter and served with a tomato salad.
Michetta – For the carb lovers, michetta is a star shaped panini stuffed with a sweet or savoury filling.
Barbajada – While relaxing in a typical Milanese cafe, ask for a babajada, a hot drink with coffee, chocolate and topped with whipped cream.
Things to Do in Milan in Winter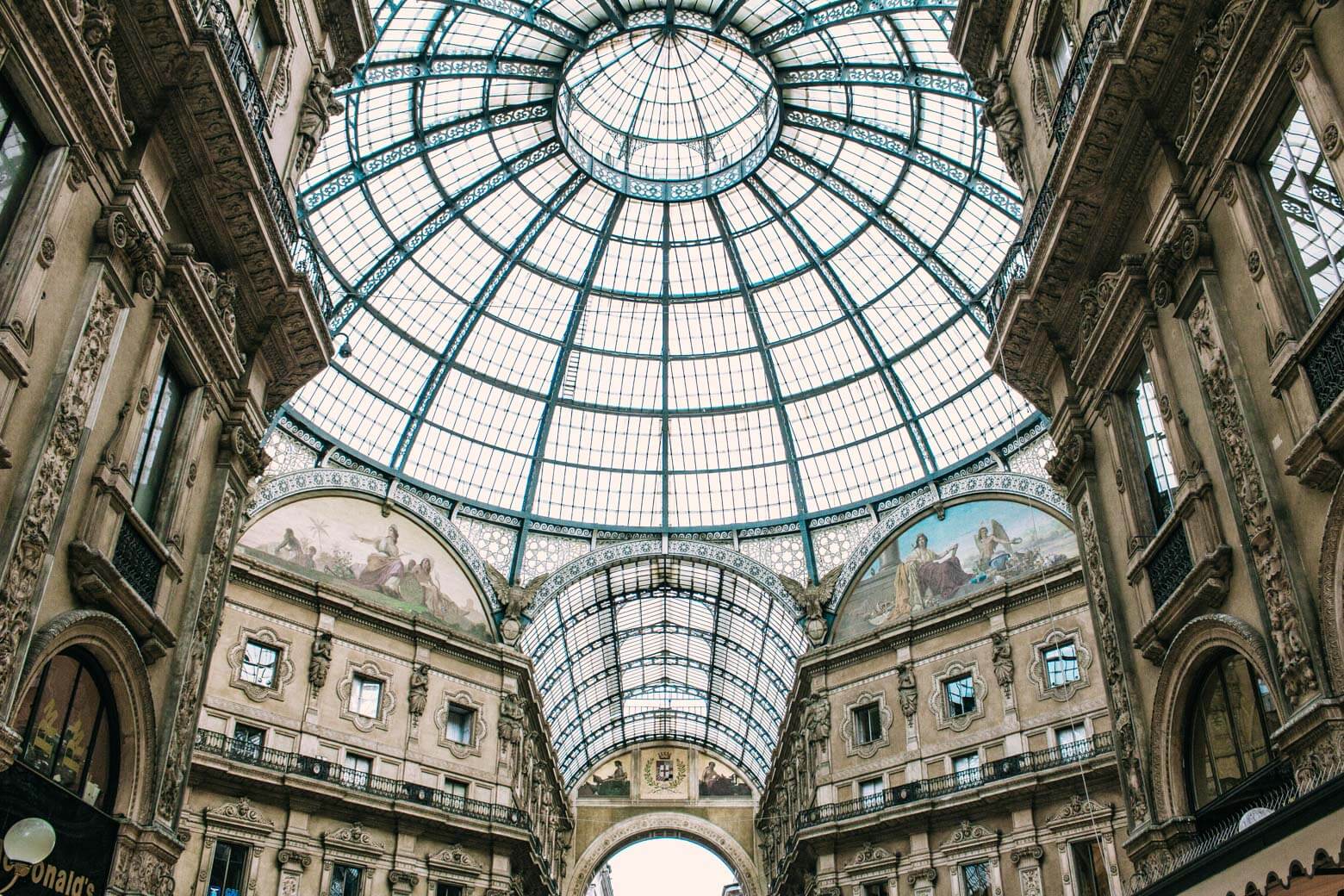 Milan is a busy city for business and shopping but it shouldn't be overlooked for cultural and historical sights. In Milan in December, you'll most likely want to start your visit to the city with a stop in Piazza del Duomo, the historic heart of Milan.
Duomo – Milan Cathedral – The pale marble stone of the Duomo is an unmissable sight in the centre of Milan's main square. Take a close look at the sculptures on the doors before entering the magnificent building with its statues and lights.
Galleria Vittorio Emanuele II – The first shopping centre in the world is an incredible, opulent sight, steps from the Duomo. Do some window shopping, look up to appreciate the glass dome and have a quick coffee or snack.
Castello Sforzesco – Walk through the shopping streets towards Milan's central castle. See incredible works of art or simply wander around the courtyards and gardens of the 15th century fortress.
La Scala – See an opera or ballet at the famous Teatro alla Scala or take a tour to discover its history dating from 1778.
Canals – Many might be surprised Milan is a city with canals. Visit Navigli district to walk along the waterways or stop at one of the many cafes and restaurants.
Shopping – Great shopping can be found all around the city but if you're particularly interested in Italian fashion head to the Fashion District – Quadrilatero della Moda. This famous neighbourhood is located in a compact area between via della Spiga, via Montenapoleone, via Manzoni and Corso Venezia.
Milan is host to one of the best Christmas markets in Italy and it's particularly worth visiting for the Duomo market on the square. For more things to do in Milan visit the official tourism site or find them on social media.
Note that current health restrictions may mean the Milan Christmas markets and other events are cancelled. Things can change at any time, please stay aware of the latest guidelines here.
Map of Milan
If you have visited Milan in December or Christmas in Italy and would like to share your experience, leave a comment below.
This post contains affiliate links to hotels in Milan and recommended tours. This means we get a small commission from any bookings at no extra cost to you. Thank you for your support.