If you're planning your first trip to Romania or are looking to return for a winter holiday, Sibiu is Romania's most popular Christmas destination. Sibiu Christmas market is the highlight of a December visit to the region, with the city bustling with winter events, Christmas stalls, children's playgrounds and a cosy atmosphere.
Sibiu Christmas Market 2019
Sibiu Christmas Market dates: 15th November – 27th December 2019.
Location: Piața Mare, Sibiu old town.
Opening times: 10am to 10pm daily.
Reason to visit: For a unique Christmas experience in the heart of Romania.
Travel tip: Take a day trip to the stunning town of Sighisoara or a road trip to include Brasov and Peles Castle.
Recommended tours: Sibiu sightseeing tour or take a day trip to Sighisoara.
Where to stay in Sibiu: Art Hotel is 3 minutes from the Christmas market square.
Winter events: Sibiu Show – Festival opening night on the 15th November 2019.
Sibiu weather in winter: Temperatures average 3°C / -5°C (high / low) in December.
Plan your trip: Resources to plan your Christmas holiday or winter break.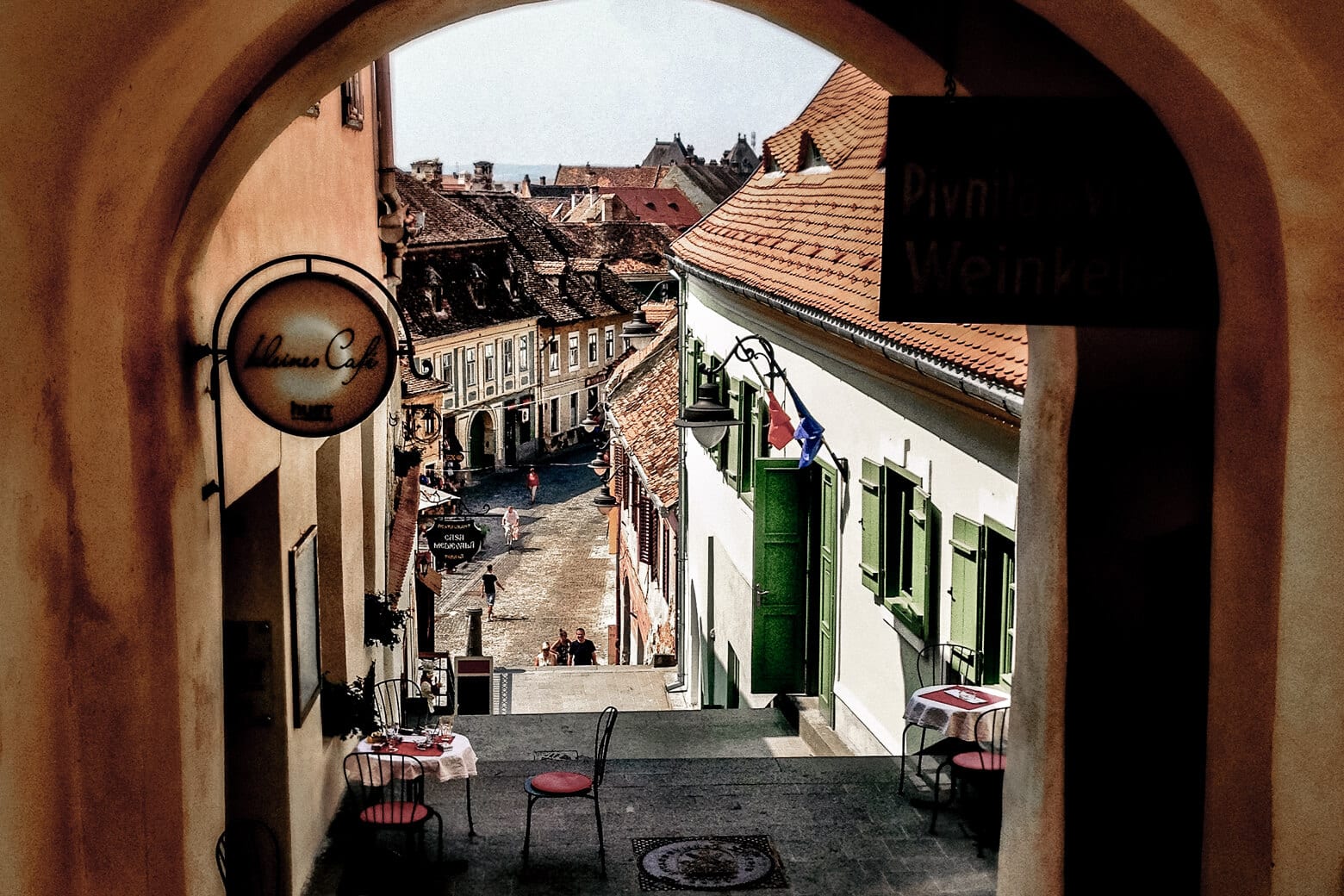 Visit the official Sibiu Christmas website (in Romanian) for more information.
Map of Sibiu
If you have visited Sibiu in winter or would like to review the Christmas market, leave a comment below.
This post contains affiliate links to hotels in Sibiu and recommended tours. This means we get a small commission from any bookings at no extra cost to you.