Although Tallinn's first Christmas tree was erected in 1441, Tallinn Christmas Market is a modern festival that has taken place since 1997. It's held in the centre of Tallinn's Medieval old town at the Town Hall Square, known as Raekoja plats in Estonian.
Town Hall Square is a beautiful, historic square that is surrounded by narrow cobblestone streets filled with wonderful small cafes, restaurants, bars and boutique stores.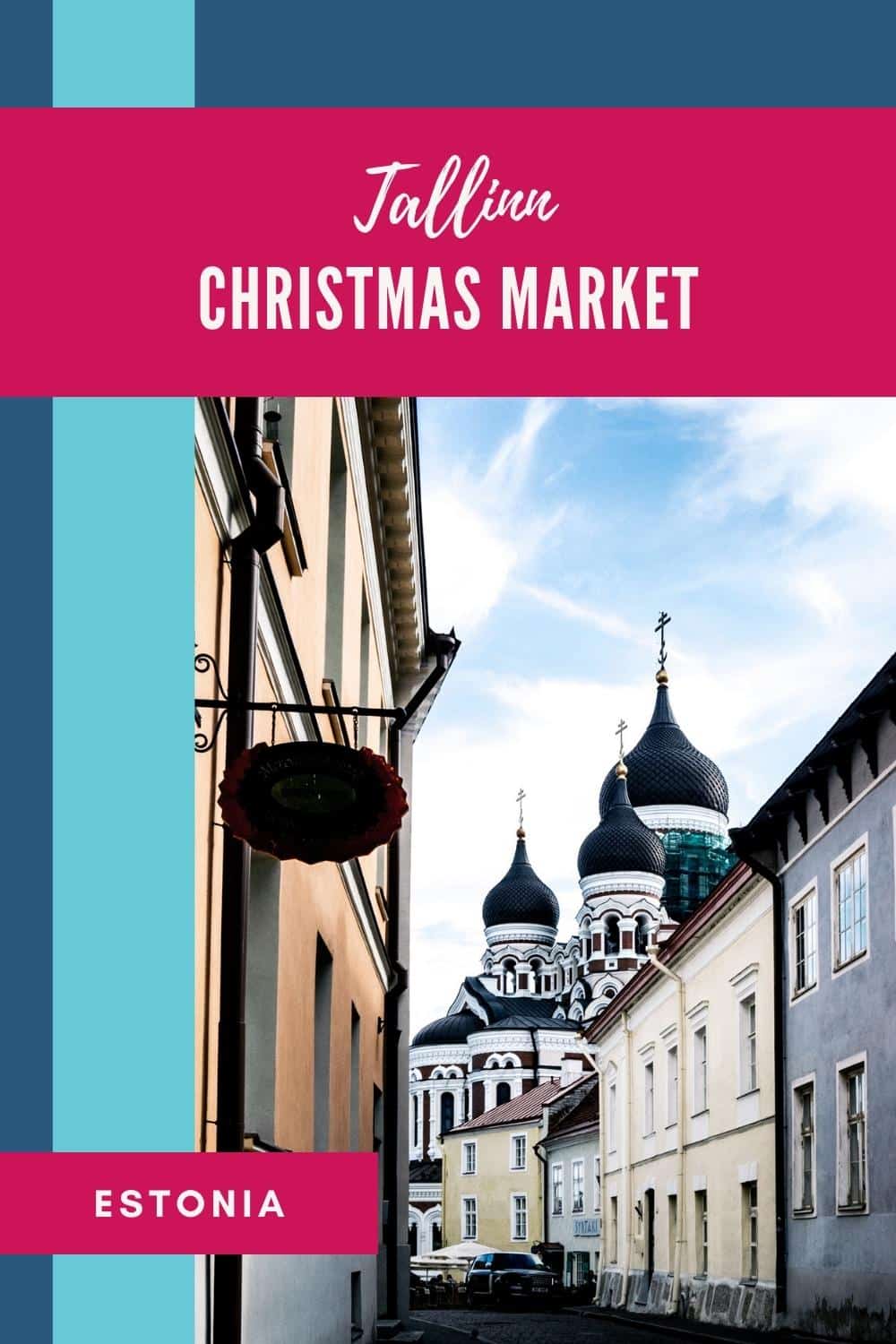 Tallinn Christmas Market 2022
The wonderful Town Hall Square is the historical focal point for locals and visitors alike. The decorated Christmas market stalls line the square.
This is where you can find Christmas snacks, hot drinks, gifts, decorations and traditional Estonian souvenirs.
The cobblestone streets and stunning architecture of the square add to the romantic, family-friendly setting.
Dates and Locations
Tallinn Christmas Market dates: 25th November to 8th January 2023.
Opening times: 12 noon to 7pm. Hot drinks are available until 10pm during the week and 11pm on Fridays and Saturdays.
Christmas Day: Open.
New Year's Day: Open.
Location: Town Hall Square – Raekoja plats in Estonian.
Reason to visit: Tallinn is one of the oldest cities in Northern Europe and its Medieval centre has been wonerfully restored. Tallinn is an incredible destination all year round and particularly festive during winter.
Specialities: Blood pudding, gingerbread cookies, mulled wine, hand knitted socks, wooden toys and decorations.
Travel tips: Be sure to visit Kadriorg Palace, Patarei Prison and the Occupation Museum while in Tallinn. Take the ferry on a day trip to Helsinki if you have time.
Where to stay: Hotel Telegraaf – a historic hotel located a 2-minute walk to the Christmas markets.
Hotels near Tallinn Christmas Market
You'll likely want to stay in Old Town Tallinn during your visit. This district is known as Vanalinn and given that it's a small district, anywhere here is close to the Christmas market.
I stayed at Hotel Telegraaf when I last visited Tallinn and this hotel would be ideal for the Christmas markets as it's literally a 2-minute walk to Town Hall Square (Raekoja plats) for those able to walk.
If that doesn't suit you, read this guide to hotels near Tallinn Christmas Market that lists places to stay based on my experience of the city. All budgets are covered.
Ice Skating in Tallinn
From late November, an outdoor ice rink opens on Harju Street, Tallinn, known locally as Ice Rink Uisupark.
The rink is located next to St Nicholas Church and you can hire skates or take your own.
The full price is €7 per hour and you can get a 50% discount with the Tallinn Card.
This event isn't part of the Christmas markets in Tallinn but it's a fun, family-oriented event open to everyone.
Things to Do in Tallinn in Winter
If this is your first time in Tallinn, I suggest taking this Old Town Walking Tour. It only takes 1.5 hours but will give you an excellent overview of the city, it's history, architecture and Estonian culture.

You might also consider taking this popular Estonian Food Tour where you can try 3 or 4 Estonian dishes and 3 traditional drinks. It's a 3-hour tour where you can experience a number of local specialties like green chocolate and berry chips.
While the Christmas market in Tallinn is the largest and most popular, there are many other Christmas markets in Estonia and you'll find them in many cities and small towns.
Location of Tallinn Christmas Market
Sustainable Travel Tips
The choices we make have an environmental and social impact on the places we visit. When visiting the Christmas markets, it's important to keep sustainability in mind.
Implement some or all of these simple measures to create a positive impact.
Shop mindfully. Only purchase what you really need.
Walk, cycle and use public transport to get around.
Stay in a sustainable hotel powered by renewable energy.
Stay in hotels. Short-stay apartment accommodation can lead to a lack of affordable housing for locals.
Avoid using plastic or buying items made or packaged with plastic.
Try to eat locally sourced organic food where possible.
Limit your consumption of meat and dairy.
Be open to diverse cultures and experiences.
Explore more than just the main tourist areas.
Support the arts and attend local events.
Visit fewer places but stay longer at each destination.
FAQ
Does Tallinn have a Christmas market?
Yes! Tallinn has held a Christmas market since 1997.
Where is Tallinn Christmas Market?
Town Hall Square – Raekoja plats in Estonian.
When does Tallinn Christmas Market start?
25th November 2022.
When does Tallinn Christmas Market end?
8th January 2023.
What time does Tallinn Christmas Market open?
12 noon daily.
What time does Tallinn Christmas Market close?
7pm daily. Hot drinks are available until 10pm during the week and 11pm on Fridays and Saturdays.
If you have any questions or comments about visiting the Tallinn Xmas market in 2022 or visiting Tallinn in winter more generally, please leave a comment below.
Visit Estonia has the latest information for travellers to Tallinn including events, experiences, how to get around and things to do.
—
Recommendations are independently chosen based on personal travel experiences and extensive research. This post contains affiliate links to hotels and tours in Tallinn, Estonia. This means I get a small commission from any bookings at no extra cost to you.