Welcome to Europe's most comprehensive Christmas market guide!
I'm Andrea, the travel blogger behind the European road trip blog, Rear View Mirror. Along with loving road trips, I'm a huge fan of travelling in Europe during the winter months. In many cities, this time of the year is the off-season which means fewer tourists, lower prices and a different atmosphere compared to the warmer months.
Winter often also means Christmas markets, especially in Central Europe. The most famous and busiest Christmas markets take place in Germany and Austria but almost every city in Europe has at least one Christmas market.
You have the choice of visiting a large Christmas market with established traditions like in Nuremberg or Vienna. Or you can visit an up and coming market somewhere like Krakow in Poland or a smaller market like in Ljubljana in Slovenia. Or you can add a couple of different destinations to your itinerary to create a kind of Christmas market tour.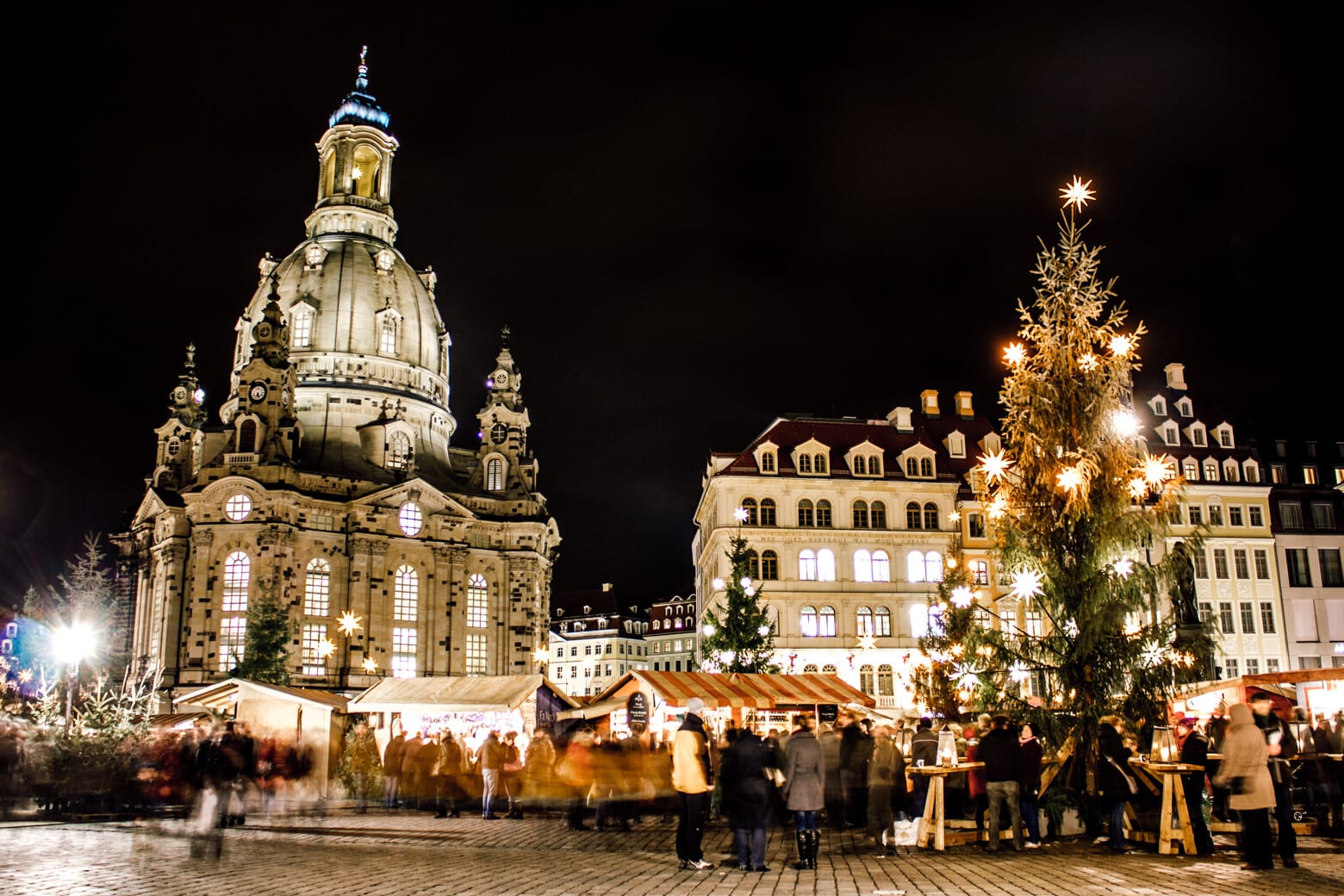 Whether you're heading to Europe for a once in a lifetime trip or you know the Continent like the back of your hand, it pays to do at least some planning before you go.
Trip planning goes further than just flights and accommodation. You might also consider tours when you arrive (food tours are massively popular now), museums, markets and restaurants you want to visit and how much insurance you need.
Then there's getting around when you arrive. How do you get to your hotel from the airport or train station? Is Uber available in that city? Should you hire a car? Is it safe to travel alone?
How to Use this Guide
This guide is designed to help you choose the right Christmas market and destination to suit your travel style and interests. To make things easier, this guide is set up in three sections depending on where you are in the planning phase.
Looking for inspiration.
Researching your chosen destination.
Planning and booking your trip.
Christmas Market Travel Inspiration
If it's early days in your trip planning and you're simply looking for ideas and inspiration, start by reading our most popular posts, browsing the blog and exploring winter destinations.
Top 10 – Start getting ideas by skimming our articles on the most popular Christmas markets in Europe.
Search – Search the blog using the search box at the top or clicking on Guides in the top navigation bar.
Browse by Country – If you're looking for Christmas markets or holiday ideas in a specific country, hover over the Destinations link where you can explore destinations by country.
Research the Destination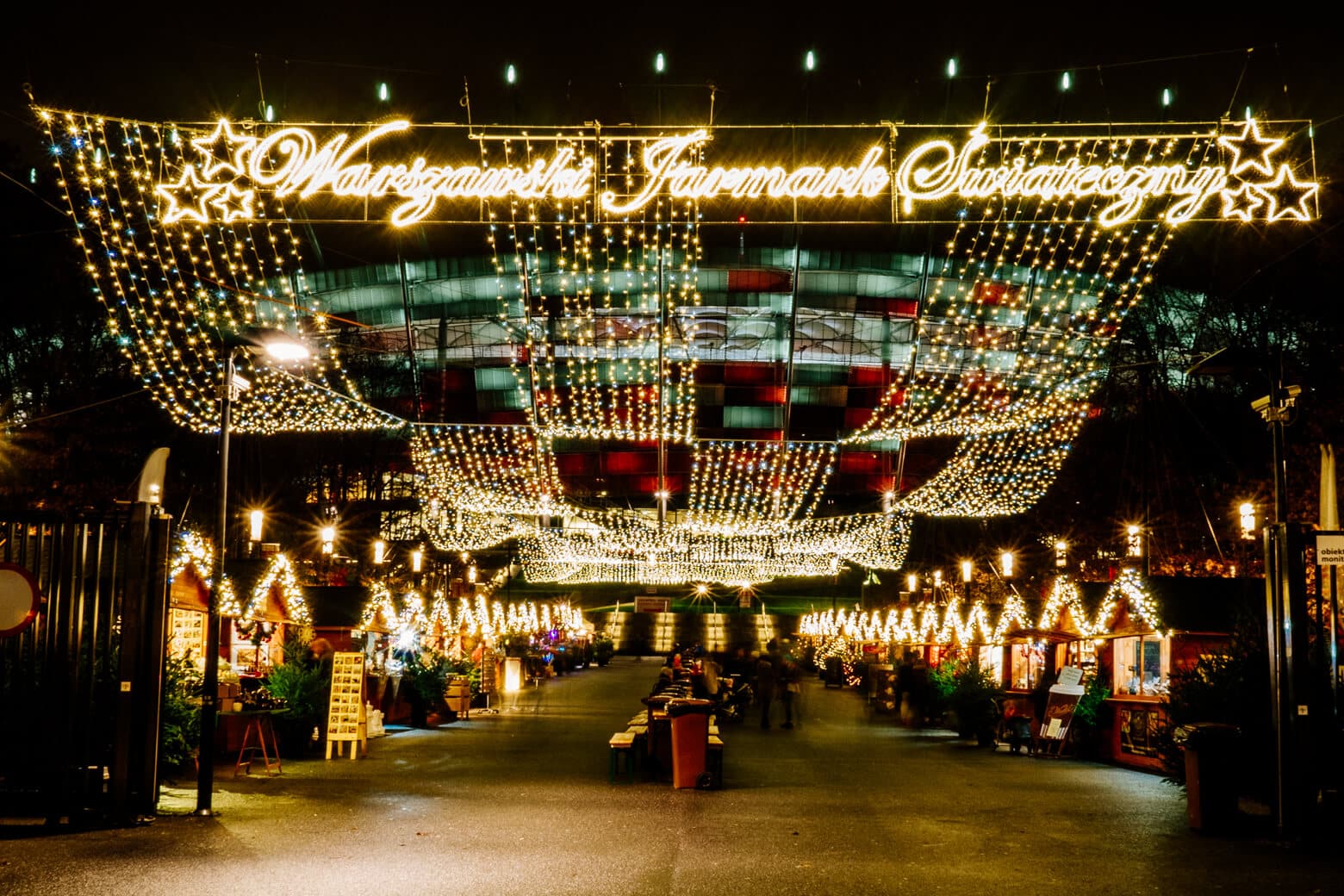 Once you know where you want to go, find our relevant Christmas market guide for a more detailed look at the destination.
I suggest referring to each city's Christmas market guide for details specific to travelling to that destination. You will find Christmas markets dates, times and locations, general sightseeing tips, travel advice and accommodation recommendations.
Find your destination using the top navigation bar or search box.
Planning Tips and Advice
For general planning tips, the following links and resources should cover everything you need to plan or book your winter trip.
I've included tips for saving money and how to find the best deals. Sometimes I mention specific resources and other times I share how to find things. If I can help you with anything, feel free to contact me.
Sustainability at the Christmas Markets
Sustainability is a major issue in tourism and with large commercial events like Christmas markets. Many Christmas markets use recyclable and biodegradable plates and cutlery and only sell handmade wooden, metal and fabric decorations and toys while other markets do not.
Please be aware of sustainability issues and carefully consider what you are purchasing and who you are purchasing from.
I suggest avoiding buying from stalls selling or using plastic products or those using imported products and ingredients. If you plan on shopping, be sure to take your own bag with you and avoid single-use plastic.
I also recommend walking or using public transport to get around, reducing your consumption of meat products, thinking carefully about your purchases, buying local and seasonal produce, and recycling where possible.
Finding Cheap Flights
For environmental reasons, I don't recommend taking short flights in Europe. In fact, all non-essential flights should be avoided where possible. Trains are a more sustainable travel option and buses and driving your own electric car also produce fewer emissions than flying. However, I understand those options are available to everyone and many people choose to fly to Europe.
Booking Train Tickets
Travelling around Europe by train is one of the most enjoyable and sustainable ways to travel. It's less hassle and less stressful than getting a flight (it can even be quicker) and considerably more comfortable than the bus. I wouldn't even recommend travelling in Europe by bus if you can avoid it as they are generally cramped and uncomfortable with questionable facilities. It's not worth any potential savings.
For booking train tickets within Europe, I recommend Austria's Oebb website as it has the most user-friendly booking experience. You might also want to check prices for the same journey on the different country specific booking sites as they often have different prices for the same journey.
If you are planning on taking a number of trains over a short period of time, consider getting a Eurail (for non-Europeans) or Interrail (for Europeans) pass.
Oebb (Austria)
Eurostar (UK/France)
Oui SNCF (UK/France)
DB (Germany)
Trenitalia (Italy)
Renfe (Spain)
Finding a Hotel
I almost exclusively use Booking.com when booking hotels in Europe. They cover almost all hotels and many short-term apartment rentals, are reliable and have trustworthy reviews. The only tip I have is to be aware of the cancellation policy before you book. The cheapest rooms are rarely refundable so consider booking a refundable room if there's a chance you might have to cancel.
Christmas hotels – Recommended by our team of travel experts.
Booking.com – The most comprehensive hotel booking site for Europe.
Stay in an Apartment
I've stayed in short and long-term apartments many times on my travels and can't recommend them enough. Staying in an apartment gives you more space and privacy and the ability to eat in or cook for yourself if you want to. You might also get to meet the owner who will give you tips on where to eat and things to do nearby. The most important thing to note when booking an apartment is the reviews. Read all the reviews carefully and read between the lines.
Be aware that in some locations, particularly in larger cities, holiday apartments (through Airbnb and similar sites), can contribute to housing affordability issues by reducing the supply available for local residents. Please keep this in mind when you book.
City and Food Tours
I promote and recommend independent travel but that doesn't mean you should never take a tour. A local guide can be a wealth of information and entertainment on your trip.
I've curated a list of the best Christmas market tours to save you time. The list also includes recommended city and food tours as well as tickets and passes I think are worthwhile.
I suggest looking into city tours to give you an overview of the city, especially if this is your first time there. Food tours are huge in Europe now and are a great way to sample many different foods and local specialties at cafes and markets you might never have discovered on your own. Larger cities also offer Christmas market tours which are great if you're interested in the history of the city and the market while experiencing local specialties from the market.
I recommend using Get Your Guide to book your tours before you travel or at the very latest the day before you want to take the tour. They have an easy to use website with authentic reviews. Taking a tour with a local guide supports individuals, small businesses and the local economy.
Book a Christmas Market tour.
Recommended city and food tours with Get Your Guide.
Skip the Line Entrance Tickets
You don't need tickets to visit the Christmas markets but if you're planning to visit any major museums or events on your trip, you can save time by buying your entrance tickets in advance. Skip the Line tickets are for popular attractions like the Louvre in Paris, the Van Gogh Museum in Amsterdam and Schoenbrunn Palace in Vienna. Instead of having to queue for tickets at the attraction, you can purchase in advance and have your ticket emailed to you.
For skip the line tickets in Europe, I suggest using this website:
Get Your Guide – Tours and tickets.
Travel Insurance
It's always important to take out travel insurance even if you are a European travelling in Europe. With insurance, you can be compensated for cancelled flights, lost luggage, stolen equipment and repatriation to your home country if needed. I personally use World Nomads for travel insurance and recommend them.
Buy travel insurance online with World Nomads.
Tourist Office Information
Official tourist office websites are a great resource for planning your trip. They are helpful for checking the opening times and dates for the Christmas markets, researching events, museums, sights and other attractions. You might also wish to purchase a city card from the tourist office if you plan on visiting a number of museums and attractions during your trip.
Local tourist office websites also have advice on getting to and from the airport, how to use public transport, where to buy travel tickets and potential day trips.
Use Google to find the official tourist office website for your travel destination or refer to our Christmas travel guides for the relevant links.
Plan with Google Maps
When doing your research, I recommend using Google Maps to note all the places you intend to visit or are interested in. This includes your arrival points, accommodation, the location of the different Christmas markets, cafes, restaurants and attractions. This will make your trip so much easier once you arrive, with everything at your fingertips on the one map.
Searching Google Maps also gives you a chance to review cafes and restaurants before you go so you don't end up eating at a random tourist restaurant but find quality places that suit your tastes and dietary concerns. I always mark the places which get great reviews as 'Want to go' in Google Maps.
Hire a Car – Best for Families and Groups
For a city break or Christmas market trip, you most likely won't need to hire a car. If you are visiting multiple cities which are close by, I highly recommend catching the train instead of driving. Trains are convenient, comfortable and more sustainable than cars.
If you're doing a considerably bigger trip, taking in multiple cities over a longer period, including some remote towns or villages, then having a car can definitely help. Hiring a car can also work out cheaper if you are travelling in a large group or with a family. Please consider hiring an electric vehicle if you have the financial capacity to do so.
Hire a car with Rentalcars Connect for the best rates.
Uber and Taxis
While it's great to explore a city on foot or by bike, sometimes you need the convenience of taking an Uber or a similar service. Check Uber's website before you go to know if they are available in that city and where the main pick up points are from the airport or train station.
I'm wary of catching taxis and would never get in a taxi that isn't marked or where the driver refuses to put the meter on. Taxis aren't necessarily dangerous but can often be dodgy scammers. I personally prefer to take an Uber or public transport or get an official taxi from an airport or hotel.
Is it Safe to Travel in Europe?
I have travelled extensively both on my own and with a partner and personally find Europe to be very safe. I do find countries in the Balkans and the Nordic countries to be somewhat safer than Western Europe but there is no country in Europe I consider unsafe.
In general, most areas where tourists venture are safe for visitors as well as areas further off the beaten path. The biggest concern is probably pickpockets in and around train stations, on public transport and in densely crowded areas.
For your personal safety, I suggest using common sense, as you would in your home country. Be wary of walking alone in party areas. Never let your drink out of your sight. Avoid large political demonstrations. Keep in touch with someone from home, letting them know your general whereabouts.
Visiting the Christmas Markets
Winter in Europe is a great time of year to be travelling. There's so much to see both at the Christmas markets and with all the famous sights, attractions and events in the destination. Be sure to try traditional market food and hot drinks, experience local cultural events, relax and have fun.
Please note this post contains affiliate links and referral codes for various resources.