Bruges has a reputation as one of the most beautiful small cities in Europe. It's a hugely popular destination in Belgium, only second to the capital Brussels in terms of visitors. It's a wonderful historic city with incredible Hanseatic architecture, the famous Rozenhoedkaai, Market Square, the canals and of course, Bruges Christmas Market.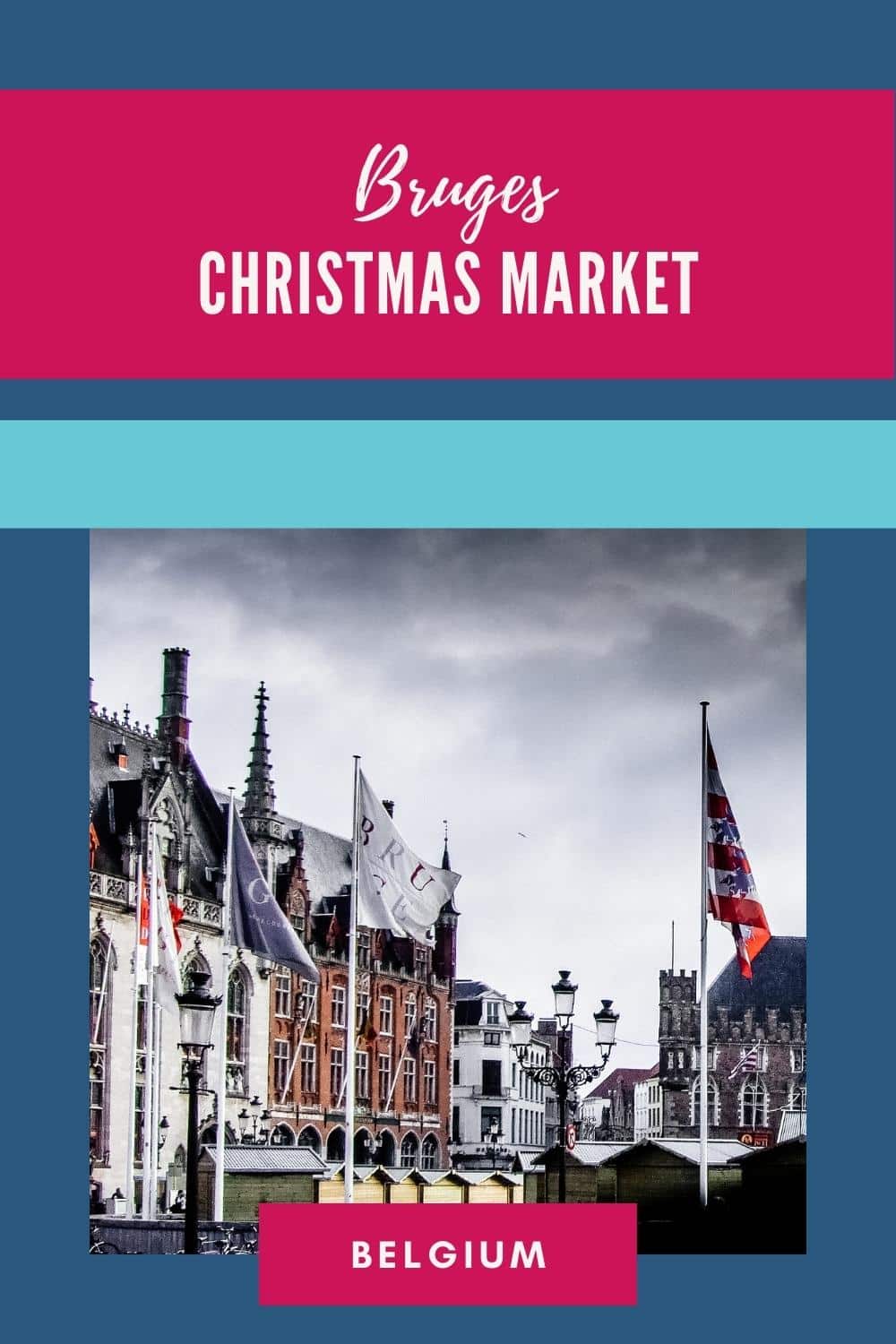 Bruges (Brugge in Flemish) is an exciting city break at any time of the year but the city is enchanting during winter. From late November you can visit Bruges Christmas Market as part of the Winter Glow Festival.
Bruges Christmas Market 2022
In Bruges, the winter festival is known as Winter Glow and Christmas markets in Bruges are part of this festival experience.
Bruges Christmas Market dates: 25th November 2022 to 8th January 2023.
Opening times: 10am to 8pm.
Location: Market Square (Grote Markt).
Reason to visit: The unique light installations and light trail.
Specialities: Street food, particularly frites (Belgian chips/fries), beer from local breweries and 'brown cafes'.
Travel tips: Bruges has some of the best restaurants in all of Belgium. Try to budget for one or two nice meals out if you can.
Train travel: Eurostar tickets from London to Brussels (and return) include onward travel to Bruges or any other station in Belgium.
Where to stay: The Boutique Hotel Sablon is located 5 minutes from Market Square near the Zand district.
The Christmas market is a small market that includes a decorated Christmas tree in Market Square, the main square in Bruges city centre.
Rows of Christmas stalls line the square where you can find international food and Christmas gifts.
Hotels near Bruges Christmas Market
While in Bruges you'll most likely want to stay in the pedestrianised streets of the old town near Market Square. This area is made up of two districts called Steenstraat Quarter and Burg Quarter.
I suggest staying at Boutique Hotel Sablon in Steenstraat Quarter as this is a 4-minute walk to Market Square.
If you'd prefer to stay elsewhere, my guide to the best hotels near Bruges Christmas Market lists several hotels that are within walking distance to the markets and other Winter Glow events.
Bruges is a very popular tourist city and it can be difficult to find a good hotel at the best of times but it's challenging over the Christmas and New Year holiday period. I recommend booking your place to stay as early as possible.
Winter Glow 2022
As you walk around the city you'll see the incredible light installations that are a feature of Bruges at Christmas and one of Winter Glow's highlights.
Bruges Winter Glow 2022 will include light installations and decorations across the city. The ice skating rink and the cosy winter bar will become a winter hotspot and the Christmas market in Bruges will be given a completely new look after last year's limited celebrations.
Keep in mind that Christmas markets aren't a Belgian tradition. You might find the Brugge Christmas market is more of a general market than anything specifically related to Christmas and definitely nothing like what you'll find in Germany or Austria.
The Belgian people typically celebrate the Feast of St Nicolas on 6 December, when children receive gifts. For this reason, I wouldn't recommend visiting Brugge specifically for the markets. Instead, treat the Xmas markets as a community event you can experience while you are there on your winter break.
Location of Bruges Christmas Market
Bruges is one of the best Christmas markets in Belgium. Read this guide for more places to visit this season.
Sustainable Travel Tips
The choices we make have an environmental and social impact on the places we visit. When visiting the Christmas markets, it's important to keep sustainability in mind.
Implement some or all of these simple measures to create a positive impact.
Shop mindfully. Only purchase what you really need.
Walk, cycle and use public transport to get around.
Stay in a sustainable hotel powered by renewable energy.
Stay in hotels. Short-stay apartment accommodation can lead to a lack of affordable housing for locals.
Avoid using plastic or buying items made or packaged with plastic.
Try to eat locally sourced organic food where possible.
Limit your consumption of meat and dairy.
Be open to diverse cultures and experiences.
Explore more than just the main tourist areas.
Support the arts and attend local events.
Visit fewer places but stay longer at each destination.
FAQ
When is Bruges Christmas Market 2022?
25th November 2022 to 8th January 2023.
Where is Bruges Christmas Market?
Market Square (Grote Markt).
What to do in Bruges on Christmas Day?
Most shops and attractions are closed on Christmas Day in Bruges. If the weather permits, I suggest setting aside this day for exploring the city's wonderful open spaces, admiring the incredible architecture and taking in the festive atmosphere along the streets of the old town.
If you have any questions or comments about visiting the Bruges Xmas market in 2022 or Bruges in winter more generally, please leave a comment below.
Visit Bruges has more information on things to do in Bruges, Christmas events and where to eat out while you're there.
—
Recommendations are independently chosen based on personal travel experiences and extensive research. This post contains affiliate links to hotels and tours in Bruges, Belgium. This means I get a small commission from any bookings at no extra cost to you.