Bruges has a reputation as one of the most beautiful small cities in Europe. It's a hugely popular destination in Belgium, only second to the capital Brussels in terms of visitors.
This historic city is famed for its incredible architecture, including stepped-gable rooftops and the scenic Rozenhoedkaai. The Market Square and the picturesque canals form the heart of its appeal.
In winter, the Bruges Christmas Market becomes a major draw for visitors. In this guide, you can find the confirmed dates for 2023, opening times and what to look out for in terms of local specialties and things to buy.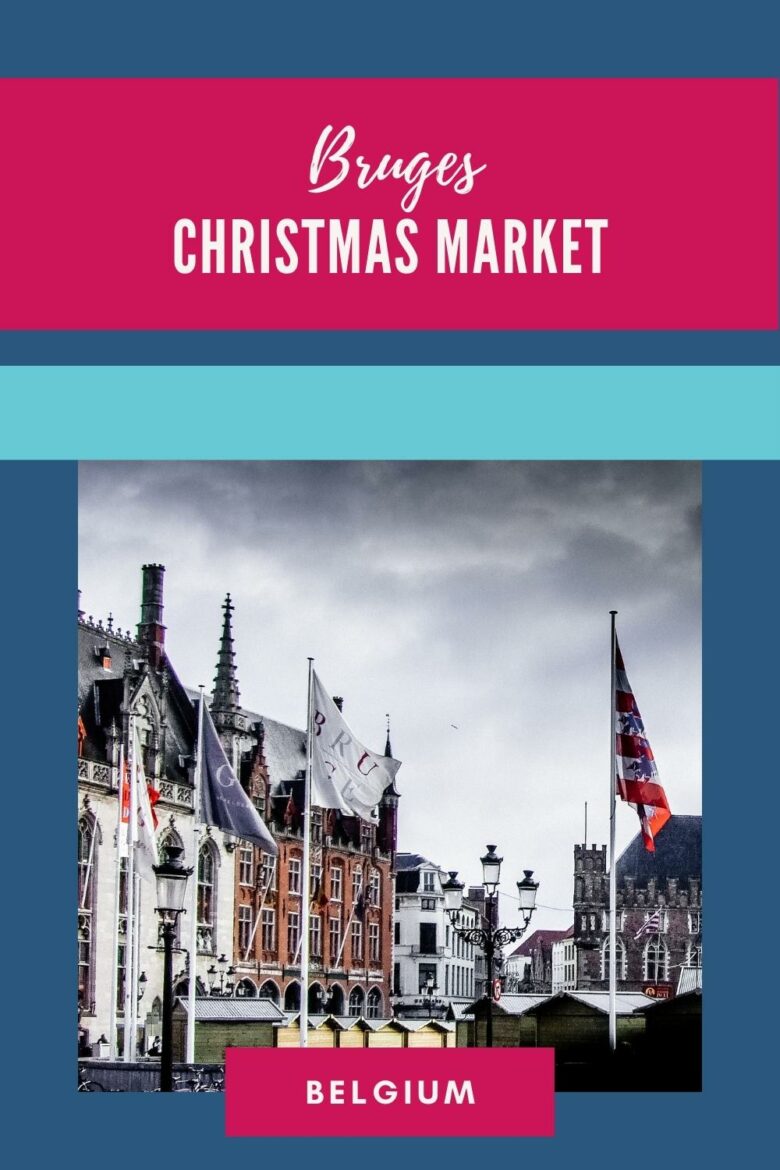 Bruges Christmas Market 2023
In Bruges, the winter festival is known as Winter Glow, and Christmas markets are integrated into this festival experience.
There are two significant markets, one at Grote Markt and the other at Simon Stevinplein.
Dates and Information
Bruges Christmas Market dates: 24th November 2023 to 7th January 2024.
Location: Market Square (Grote Markt) and Simon Stevinplein.
Opening times: Sunday to Thursday: 11am to 10pm. Friday and Saturday: 11am to 7pm.
Christmas Eve: 11am to 7pm.
Christmas Day: Closed.
New Year's Eve: 11am to 7pm.
Admission: Free.
Ice skating: Yes, at Minnewater. Price: €7 for adults and children.
Vegetarian: Yes, plenty of options.
Vegan: Yes, plenty of options.
Gluten free: Yes, but limited.
Accessible: Yes.
Pet-friendly: Yes, but not recommended.
Parking: Please take public transport to help limit congestion.
Reason to visit: The unique light installations and light trail, ice skating and winter bars.
Recommended tour: This guided rickshaw tour is one of the most highly rated in Bruges.
Specialities: Street food, particularly frites (Belgian chips/fries), beer from local breweries and 'brown cafes'.
Travel tips: Bruges has some of the best restaurants in all of Belgium. Try to budget for one or two nice meals out if you can.
Train travel: Eurostar tickets from London to Brussels (and return) include onward travel to Bruges or any other station in Belgium.
Where to stay: The Boutique Hotel Sablon is located 5 minutes from Market Square near the Zand district.
Convenient Hotels
While in Bruges, you'll most likely want to stay in the pedestrianised streets of the old town near Market Square. This area comprises two districts called Steenstraat Quarter and Burg Quarter.
I suggest staying at Boutique Hotel Sablon in Steenstraat Quarter as this is a 4-minute walk to Market Square.
If you'd prefer to stay elsewhere, my guide to the best hotels near Bruges Christmas Market lists several hotels within walking distance of the markets and other Winter Glow events.
Bruges is a very popular tourist city, and it can be difficult to find a good hotel at the best of times, but it's challenging over the holiday period. I recommend booking your place to stay as early as possible.
Location
City and Food Tours
A city tour is an excellent way to start your exploration of the city. One of the most popular and highly-rated tours is this city tour of Bruges, which takes you around in an eco-friendly rickshaw.
When taking a tour, you'll pass by iconic landmarks such as the historic Market Square with its medieval Belfry and the Minnewater Lake, which becomes an ice skating rink in winter. Additionally, the Basilica of the Holy Blood, a pilgrimage site, is not to be missed.
As an alternative, you might like to take a food tour or cooking class. This Belgian waffle-making and beer-tasting tour is particularly popular.
Read my Belgium Christmas market guide for more places to visit this year.
About Winter Glow 2023
Winter Glow is a seasonal event transforming the city with various light installations and winter activities. Expect to see light sculptures, illuminated pathways and projections on buildings that tell stories.
The ice skating rink is a central feature, set up in a picturesque location, providing a space for recreation and enjoyment amid the winter scenery.
The cosy winter bar serves hot drinks and snacks, offering a place to relax and socialise.
Christmas in Bruges
Food Stalls
Belgian Waffles: When you walk through the markets, I always find Belgian waffles impossible to resist. They are a delicious, doughy treat, usually served with a dusting of icing sugar.
Flemish Stew: This hearty dish is a local favourite in the colder months. Flemish stew, or 'stoofvlees', is made with tender chunks of beef slow-cooked in Belgian beer, resulting in a rich, comforting meal.
Moules Frites: Bruges is known for its fantastic seafood, and moules frites is a local speciality. These fresh mussels, cooked in a pot with aromatic herbs and white wine, are usually paired with frites, the famous Belgian chips.
Chocolates and Truffles: Bruges is a city with a strong chocolate-making heritage. You'll find many shops selling exquisite chocolates and all kinds of truffles, perfect for treating yourself or as a gift for someone back home.
Gluhwein and Jenever: To warm yourself in the chilly winter air, grab a cup of mulled wine or a shot of jenever. Jenever is a juniper-flavoured liquor from Belgium that, if you're like me, you might find quite strong.
What to Buy
Bruges Lace: You'll spot stalls selling intricate Bruges lace across the old town. This handmade lace is a Belgian tradition, with each intricate design reflecting hours of painstaking work. I bought a lace tablecloth on my first trip to Belgium, and I still have it after more than 20 years.
Belgian Chocolates: When in Bruges, indulging in local chocolates is almost obligatory. Packaged in decorative boxes, they make an excellent gift.
Beer Gift Sets: Belgium's beer culture is deeply ingrained, and Bruges is no exception. You'll find beer gift sets containing a selection of locally brewed beers, often accompanied by a unique glass.
Christmas Ornaments: Traditional Christmas ornaments are a common sight. These are often hand-painted and reflect themes of the season or aspects of Belgian culture.
Artisanal Cheese: Belgium has a long tradition of cheese-making. Artisanal cheeses can be a unique gift or a delicious treat for yourself.
Visit Bruges has more information on things to do in Bruges, events and where to eat out while you're there.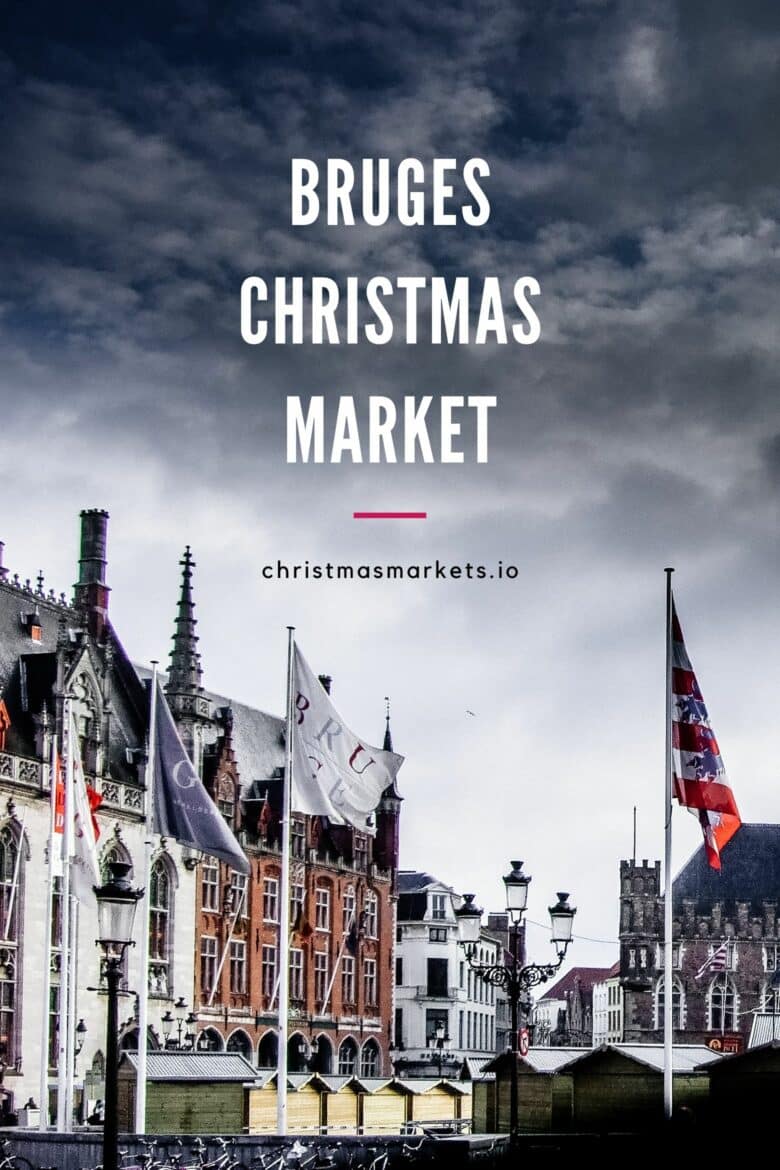 Sustainable Travel Tips
Here are some ways to visit Bruges responsibly during the Christmas season.
Support Local Artisans: Purchase gifts made by local craftspeople. This not only supports the regional economy but also reduces the carbon footprint associated with long-distance transport of goods.
Walking or Cycling: Bruges is a compact city ideal for walking or cycling. Choose these low-impact modes of transport over cars to navigate the city's cobbled streets and contribute to lower emissions.
Eco-Friendly Accommodation: Book a hotel that employs renewable energy sources. Many places in Bruges are adopting green practices, such as solar panels or green roofs, to reduce their environmental impact.
Mindful Dining: When eating out, choose reasonable portions to avoid food waste. Many stalls serve dishes that are just the right size for one person, which helps to reduce leftovers.
Thoughtful Consumerism: Buy only what you need. Bruges markets sell artisanal goods, but purchasing items you'll use avoids the excess of holiday consumerism.
Sustainable Eating: Select plant-based or locally sourced foods. These choices support local agriculture and reduce the carbon footprint associated with food transport.
FAQ
When is Bruges Christmas Market 2023?
Bruges Christmas Market dates are from 24th November 2023 to 7th January 2024.
Where is Bruges Christmas Market?
The Christmas market in Bruges takes place at Market Square (Grote Markt) and Simon Stevinplein in Bruges city centre.
What to do in Bruges on Christmas Day?
Most shops and attractions are closed on Christmas Day in Bruges. If the weather permits, I suggest setting aside this day for exploring the city's wonderful open spaces, admiring the incredible architecture and taking in the festive atmosphere along the streets of the old town.
Worth Visiting?
Bruges at Christmas is truly special and worthwhile visiting. My first European trip with my family took me there, and the experience left me in complete awe. Glancing back at the photos, I'm reminded of those unique experiences and treasured memories I'll always hold close.
If you have any questions or comments about visiting the Bruges Xmas market in 2023 or Bruges in winter more generally, please comment below.
—
Recommendations are independently chosen based on personal travel experiences and extensive research. This post contains affiliate links to hotels and tours in Bruges, Belgium. This means I get a small commission from any bookings at no extra cost to you.