Any visit to Bruges will see you spending most of your time in the historic city centre surrounded by canals lined by stunning Hanseatic buildings. The pedestrianised area where you'll find many of the city's sights, attractions and restaurants is based around Market Square. This is the location for many events including the Christmas markets and is the area where we recommend staying while in Bruges. The following guide to hotels near Bruges Christmas Market lists the best hotels and apartments for a winter city break.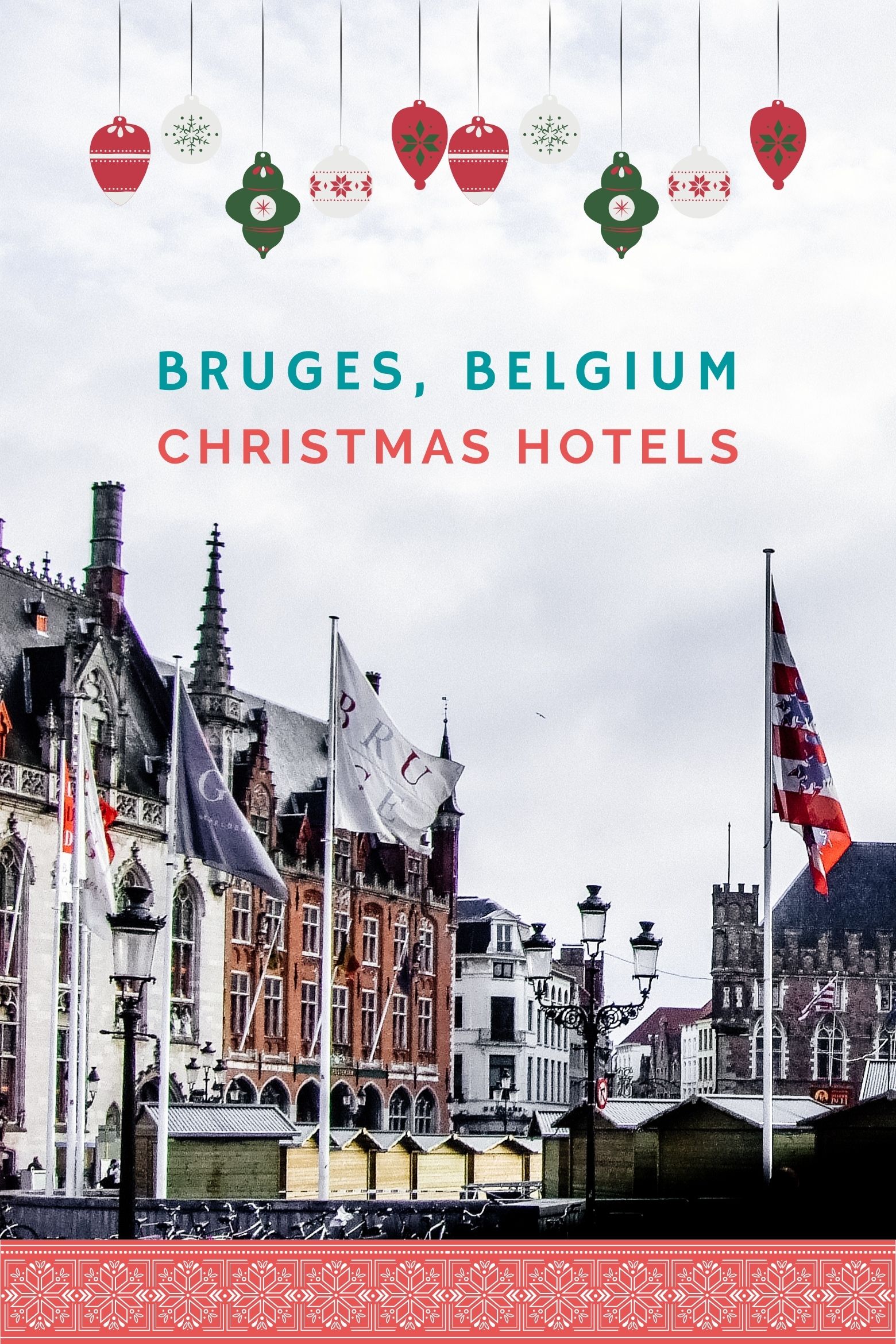 Hotels near Bruges Christmas Market
The main Christmas market in Bruges is held in Market Square (Grote Markt), the bustling main square that is lined with Christmas market stalls from late November until early January. There are many hotels near Market Square but the city centre is very walkable, meaning you can easily get around, even if you are staying in one of the neighbouring quarters.
But if you want to be very close to the Christmas markets, stay at our top pick, otherwise, scroll down for other options suitable for various budgets.
Top Pick
Boutique Hotel Sablon
Address: Kopstraat 10, Historic Centre of Brugge, 8000 Bruges, Belgium
The Boutique Hotel Sablon is located halfway between Market Place and the Zand district. It's around a 5-minute walk to the Christmas Markets and the light installations that brighten the city during the Winter Glow festival. Hotel Sablon is highly rated for its location, the friendliness of the staff and excellent breakfast. This hotel is directly in the centre of historic Bruges, close to many of the famous sights, bars, restaurants and the shopping area.
Check Availability
Hotel Alegria
Address: Sint-Jakobsstraat 34, Bruges, Belgium
If you would prefer a romantic-style hotel, Hotel Alegria is stylish and calm even with its central location, 5 minutes from Grote Markt. The Basilica of the Holy and St Salvator's Cathedral are also within a 5-minute walk. Alegria serves a buffet breakfast including fresh fruit salads, freshly-baked pastries, homemade jam, organic yoghurt, milk, and cereals.
Hotel Bla Bla
Address: Dweersstraat 24, Brugge, Belgium
Not necessarily a budget hotel but a more affordable option, Hotel Bla Bla is known for its cosy and clean rooms. It is very close to Sint-Salvatorskathedraal, a gothic cathedral with Flemish artwork and it's only a 7-minute walk to Bruges Christmas Market.
House Loppem 9-11
Address: Loppemstraat 9 – 11, Historic Centre of Brugge
If you would like to stay in an apartment in Bruges, House Loppem 9-11 is near the Christmas markets, very close to Bruges's famous canals and a short walk to the Basilica of the Holy Blood, a must visit attraction while in Bruges.
To continue planning your trip, read our guide to Bruges Christmas Market and the Winter Glow festival.

Alternatively, read this list of the best Christmas markets in Belgium.
This post contains affiliate links to hotels in Bruges, Belgium. This means we get a small commission from any bookings at no extra cost to you.