Winter might seem like a harsh time to visit Central Europe but actually, it's one of the best times to go. Christmas (and Advent) is a significant cultural event and if you want to experience Christmas at one of the most stunning cities in Poland, I suggest the Wroclaw Christmas market.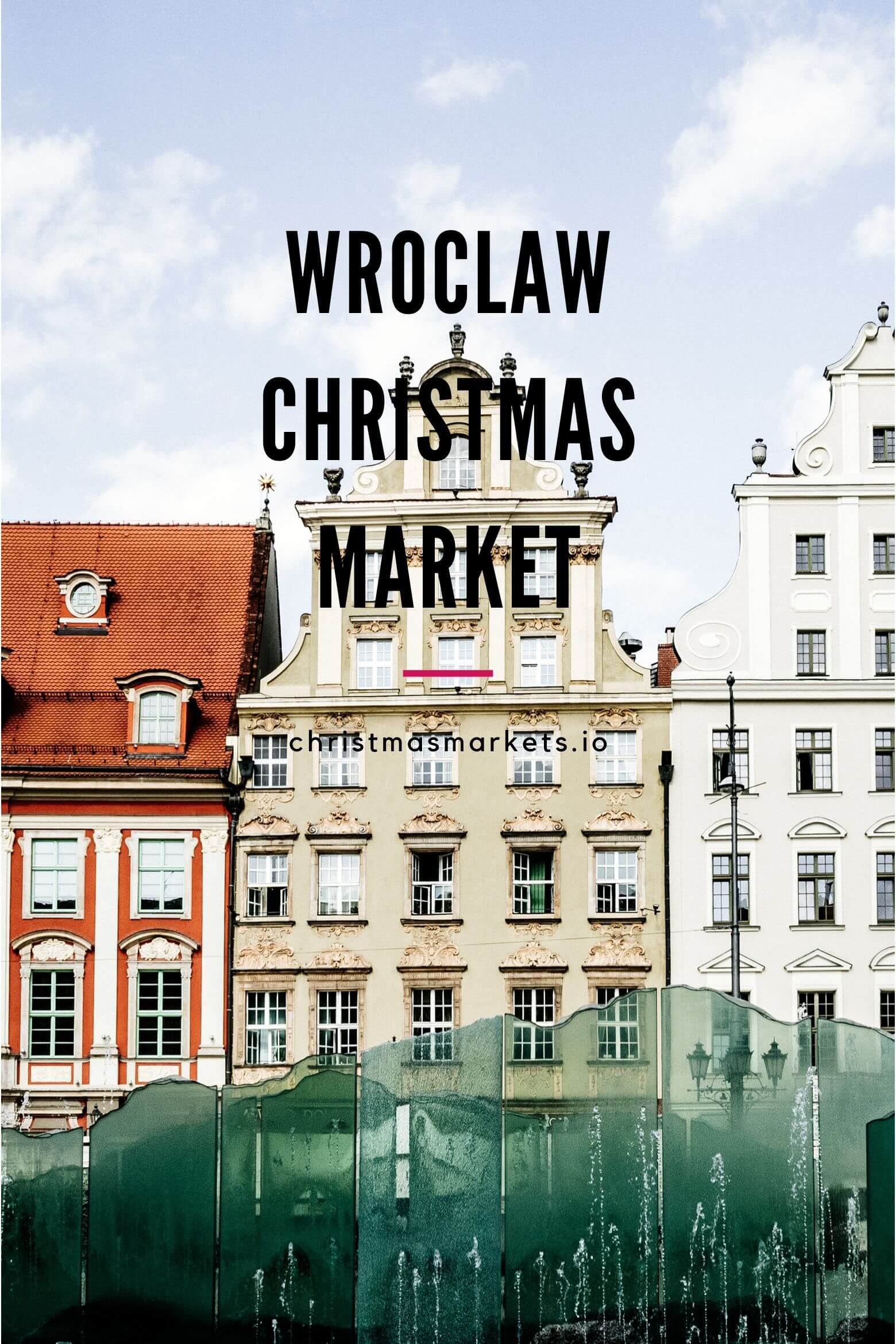 Poland is a country of beautiful cities with colourful architecture, grand market squares, wide-open parks and welcoming people. A complex history and delicious cuisine add to the attraction and if you're looking for a winter holiday, Poland is a wonderful, affordable option.
Wroclaw Christmas Market 2021
As I've spent a lot of time in Poland, people often ask me questions, including if there is a Christmas market in Wroclaw? I can assure you there is! During the Advent period, Wroclaw old town is lit up with Christmas decorations, market stalls are in the main square and special events showcase the city.
Wroclaw Christmas Market dates: (to be confirmed) 22nd November – 31st December 2021.
Reason to visit: Wroclaw is an incredibly affordable destination and the Christmas market takes place in its stunning centre square, one of the most beautiful in Europe.
Location: Market Square (Rynek) and Plac Solny.
Specialities: Local specialties like Wroclaw gingerbread houses and flavoured mulled wine. International specialities like Transylvanian kurtosh kalach (chimney cake), Lithuanian sausages and a Swiss chocolate workshop (tools made of chocolate). Family-friendly attractions including Christmas rides and a fairytale house.
Tours: Take a Wroclaw city tour to learn about customs, traditions and the history of the city.
Event programme: 2019 Christmas Market Events
Wroclaw weather in winter: Temperatures average 4°C / -3°C (high / low) in December.
Tips: You could create a mini Christmas market tour including nearby Prague and Dresden.
Where to Stay: Puro Hotel Wroclaw or search our Christmas hotels.
Hotels near Wroclaw Christmas Market
As the Christmas markets in Wroclaw are held in the main square, you can stay anywhere in the historic city centre and be in a great, convenient location. Our guide to hotels near Wroclaw Christmas Market will help you find the best place to stay that is not only highly-rated but excellent value for money.
Wroclaw Christmas Market Specialties
Wroclaw has traditional Polish food like pierogies and smoked cheese but the market has many international stalls where you can get Hungarian langos, Dutch pancakes, paella type dishes and many other delicious foods worth trying. Wroclaw is famous for its various flavoured mulled wines and the very cute Wroclaw gingerbread houses.
Wroclaw doesn't have a dedicated Christmas market tour but taking a food tour can open your eyes to the delicious regional cuisine and local specialties. This traditional Polish food tour is the most popular in Wroclaw and includes vegetarian options.
As a family-friendly Christmas market fair, there are rides for children and a special multi-level fairytale house with an observation deck, located on Plac Solny. Plus there's a new addition to Plac Solny, the 'Gallery of Santa Claus'.
Things to Do in Wroclaw
Rynek and the Gothic Town Hall – The Market Square is where you'll find most of the action. Climb one of the church towers for great views over the square. The Town Hall is a good place to start and get your bearings.
Cathedral Island – Just north of the Market Square is one of the prettiest parts of the city with its huge Cathedral (obviously), parks and riverside location.
Wroclaw University – Visit the assembly hall, Aula Leopoldina, to see the incredible baroque ceiling and frescoes.
Wroclaw gnomes – What began as a subversive political protest is now a fun pastime of children and tourists. Pay attention as you walk around the city and you'll discover hundreds of little gnomes.
Ksiaz Castle – Seventy km from Wroclaw, the spectacular clifftop castle set deep in the forest deserves an afternoon trip.
Leubus Abbey – More amazing baroque interiors an hour from Wroclaw.
We're here to help you experience the best of winter in Poland in 2021. Plan your trip with our Poland Christmas markets guide. Discover where to go, things to do and the best ways to experience Polish food, history and culture.
Visit Wroclaw has a detailed website with things to do in Wroclaw and the Lower Silesia region, winter events, where to eat out and information on the Wroclaw tourist card.
Wroclaw Webcam
The Wroclaw Rynek webcam lets you experience a bit of Wroclaw before you go. This is a live cam showing what's happening in the city's main square 24 hours a day. Take a glimpse and see for yourself just how gorgeous this city is. Imagine if it was covered in snow? It would be a fairytale winter destination.
Map of Wroclaw
If you have visited Wroclaw in winter or would like to review the Christmas market, leave a comment below.
This post contains affiliate links to hotels in Wroclaw and recommended tours.