As one of England's greatest cities, you'll never be short of things to do in Liverpool. Some cultural highlights include theatre, music and comedy events, art galleries and museums. In winter, you can't miss the Liverpool Christmas Market, a fun event to experience with family and friends.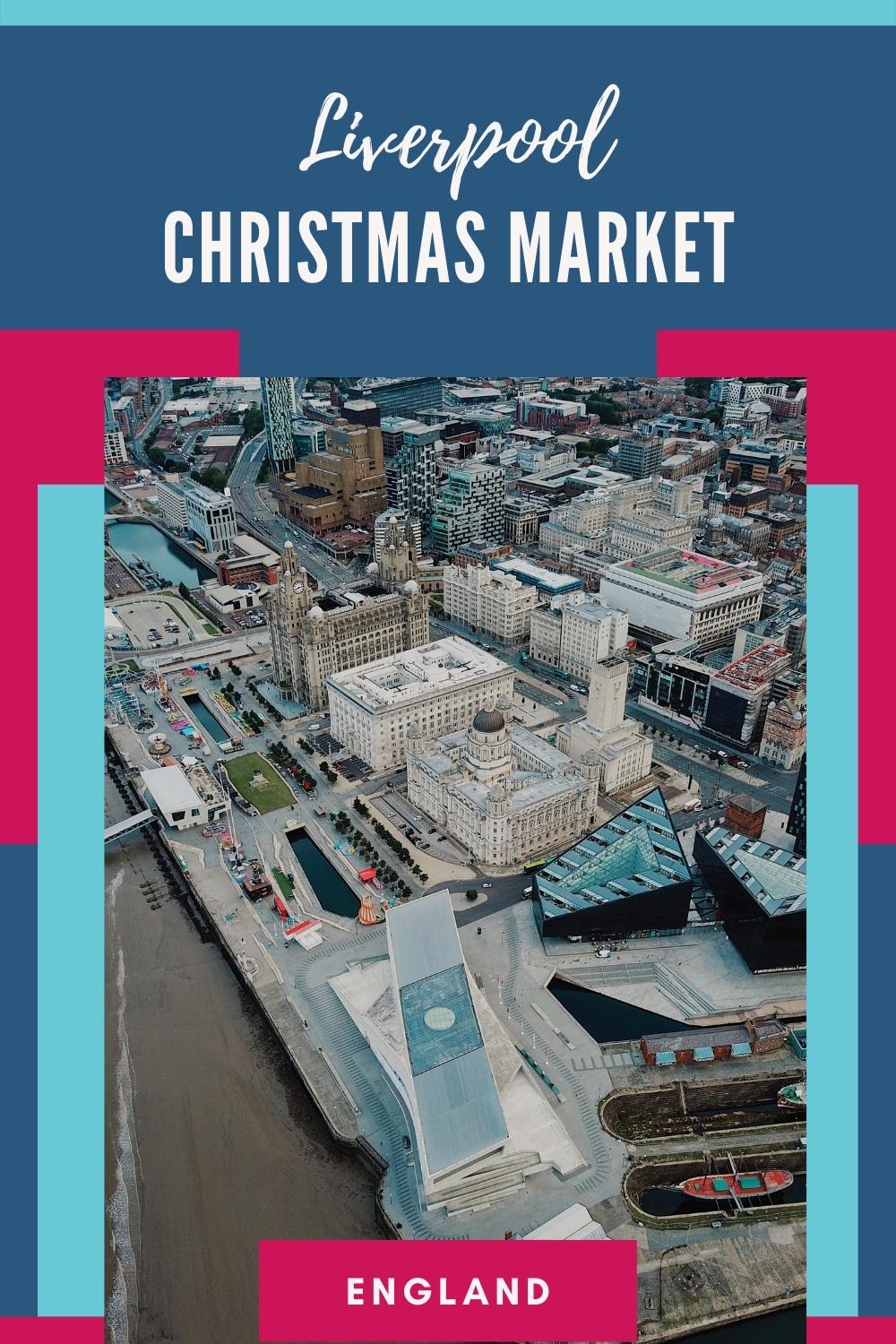 The Christmas market is located in front of St George's Hall. An absolutely stunning example of neoclassical architecture, it's a wonderful backdrop to the festive events at its door. Visit inside the building if you get the chance.
Liverpool Christmas Market 2022
The Christmas chalets provide a great opportunity to shop for Christmas decorations and handmade gifts. Expect to find locally made gifts, international products, delicious snacks and Christmas specialties.
Liverpool Christmas Market dates: 19th November to 24th December 2022.
Opening times: 11am to 10pm. Closes at 9pm from Monday to Wednesday.
Location: St George's Plateau and William Brown Street.
Reason to visit: Some of Liverpool's best artisan will have chalets plus loads of different bars including the Windmill bar and Bavarian bar. The karaoke ski lifts are also back this year.
Recommended tour: Book a sightseeing river cruise on the Mersey River, one of Liverpool's most popular tours.
Specialities: Yorkshire pudding wraps are one of the most popular snacks, along with chargrilled sausages, pretzels and crepes as well as mulled wine of course.
Where to stay: Delta Hotels by Marriott is located just opposite the Christmas markets.
Hotels near Liverpool Christmas Market
Liverpool is a big city with many interesting and diverse neighbourhoods. But if you want to stay near the Christmas market then I suggest staying somewhere between St George's Quarter (the Christmas market location) and Liverpool Waterfront.
I suggest staying at the Hard Days Night Hotel. Yes, this is a Beatles-themed hotel, but it's done really well and the memorabilia is not intrusive at all. Generally, I recommend it for its central location, close to many sights and places to eat out.
Location of Liverpool Christmas Market
For more information on the UK Christmas markets, read my guide for 2022. Discover where to go, things to do and the best ways to experience UK food, history and culture.
Visit Liverpool has information regarding events and the best ways to experience Liverpool at Christmas.
Sustainable Travel Tips
The choices we make have an environmental and social impact on the places we visit. Try to implement these responsible travel measures when visiting the Christmas markets.
Shop mindfully. Only purchase what you really need.
Walk, cycle and use public transport to get around.
Stay in a sustainable hotel powered by renewable energy.
Avoid using plastic or buying items made or packaged with plastic.
Try to eat locally sourced organic food where possible.
Limit your consumption of meat and dairy.
Be open to diverse cultures and experiences.
Explore more than just the main tourist areas.
Support the arts and attend local events.
FAQ
Where are the Liverpool Christmas markets?
The Christmas markets in Liverpool are located in front of St George's Hall and along William Brown Street.
When is Liverpool Christmas Market?
The Christmas market starts on 19th November and continues until 24th December 2022.
What time does Liverpool Christmas Market open?
The Christmas market opens at 11am daily.
What time does Liverpool Christmas Market close?
The Christmas market closes at 10pm, except on Mondays to Wednesdays when it closes at 9pm.
If you want to leave a review of Liverpool Xmas Market, feel free to comment below.
—
Recommendations are independently chosen based on personal travel experiences and extensive research. This post contains affiliate links to hotels and tours in Liverpool, UK. This means I get a small commission from any bookings at no extra cost to you.