Hanover becomes a hub of winter activity centred around its renowned Hanover Christmas Market. The city's compelling history and vibrant culture add layers of interest to the seasonal event.
In this article, I'll detail everything you need to know, including confirmed 2023 dates, opening times, and local specialties.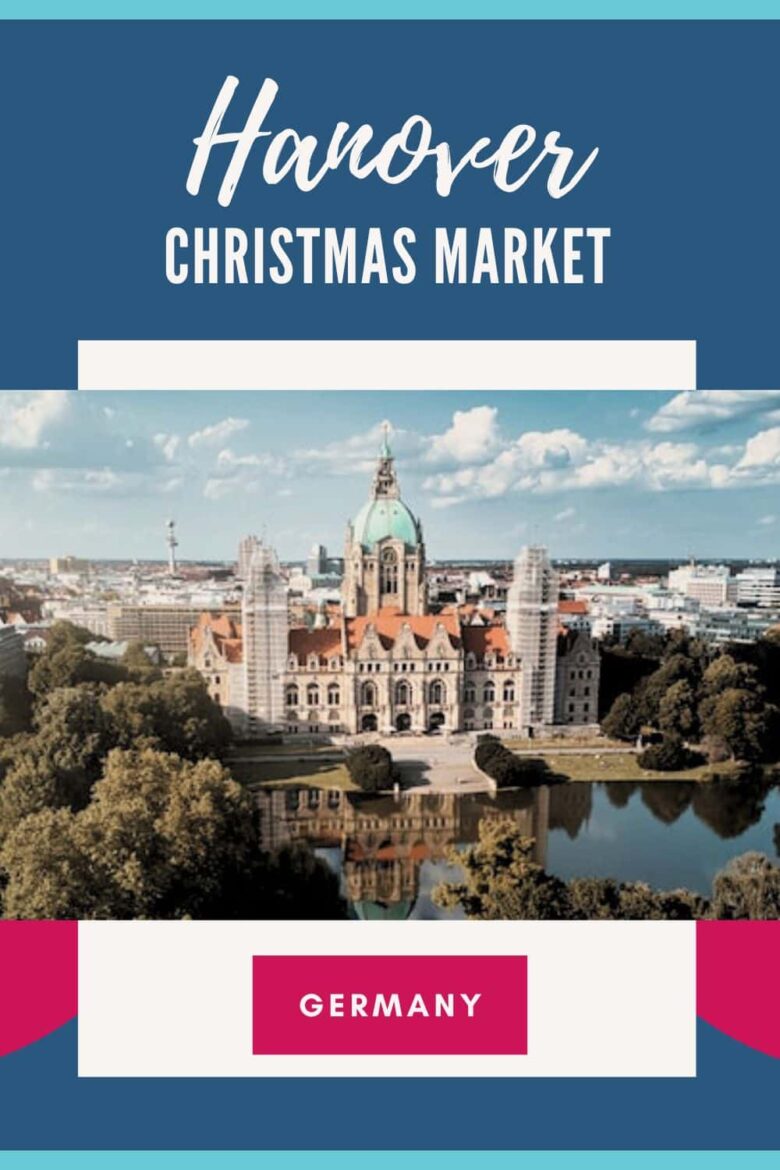 The city features an array of lights, decorations, and activities that engage both residents and visitors, contributing to a sense of community and holiday spirit.
Hanover Christmas Market 2023
In Hanover, the Christmas Market spans multiple locations, including around the Marktkirche, up to the Platz der Weltausstellung, on the Ballhofplatz, and near the Historical Museum.
The market features a total of 111 stalls, where you can find an array of items from wooden toys originating in the Erzgebirge and South Tyrol regions to various arts and crafts, ceramics, and household goods.
Dates and Location
Hanover Christmas Market dates: 27th November to 22nd December 2023.
Location: Marktkirche.
Opening times: 11am to 9pm.
Christmas Day: Closed.
Admission: Free.
Christmas lights: Yes, switch on date: 27th November 2023 from 4pm to 10pm.
Santa: No.
Ice skating: Not at the Christmas market, but you can skate at Der Skate Club.
Vegetarian: Yes, plenty of options.
Vegan: Yes, plenty of options.
Gluten free: Yes, but limited.
Accessible: Yes.
Pet-friendly: Yes, but not recommended during busy periods.
Parking: Please take public transport to help limit congestion.
Reason to visit: Expansive layout; 111 diverse stalls; Erzgebirge and South Tyrol crafts; multiple historic landmarks; distinct Hanoverian festive touch.
Recommended tour: Guided Old Town walking tour.
Specialities: Schmalzkuchen, grünkohl, marzipan treats, hot mead, local baked goods, handcrafted chocolates.
Where to stay: Concorde Hotel is a popular hotel, located across from Marktkirche.
Hotels near Hanover Christmas Market
Staying in the city centre provides the most convenient access to the Christmas market at Marktkirche. The area is well-connected by public transport and places you close to other city attractions as well.
For a comfortable stay, I recommend Concord Hotel; its central location makes it an excellent choice for easily reaching the Christmas market.
Location of Hanover Christmas Market
Recommended Walking and Food Tours
A city tour of Hanover provides an excellent opportunity to engage with the city's historical depth and modern vibrancy.
Known for its medieval and contemporary architecture mix, Hanover attracts locals and those from afar, particularly during winter.
This guided walking tour is highly recommended for a comprehensive view of the city. Not only will you traverse the Old Town's winding streets, but you'll also find yourself outside the grand Leineschloss and the state-of-the-art Hanover Opera Theatre.
For a detailed overview of places to visit in Germany, our German Christmas Market 2023 guide is worth checking out, ensuring you don't miss the standout festive experiences across the country.
Christmas in Hanover
The following video provides a look at what the Hanover Christmas Market is like. It captures the atmosphere, stalls, and activities that make this event notable.
Christmas Specialties in Hanover
Schmalzkuchen: Small, fried dough pastries that are often dusted with powdered sugar. They're crispy on the outside and soft on the inside, making them a beloved snack during the festive season.
Grünkohl mit Bregenwurst: A hearty dish consisting of kale cooked with spices and served with a special sausage. It's a warming and filling option, particularly appreciated on cold winter days.
Bratwurst: Traditional German sausages grilled to perfection. While found throughout Germany, the ones in Hanover have a distinct flavour, usually accompanied by a dollop of mustard or ketchup.
Lübecker Marzipan: Originating from Lübeck, this almond paste treat is shaped into various figures and often coated in chocolate. It's a sweet delicacy, cherished especially during Christmas time.
Heisser Met: Also known as hot mead, this alcoholic beverage made from honey is often served warm. It provides a soothing, sweet sip, ideal for chilly evenings at the market.
Stollen: A dense, fruit-filled bread often dusted with powdered sugar. This festive loaf is a staple at German Christmas markets, with raisins, nuts, and candied fruits adding to its richness.
Reibekuchen: Grated potato pancakes that are crisply fried. Often served with apple sauce, they're a crispy treat savoured by many.
Lebkuchen: Gingerbread cookies that come in various shapes and sizes. These spiced biscuits are synonymous with German Christmas markets and are decorated with almonds, chocolate, or icing.
Kartoffelpuffer: Another potato-based snack, these are thin potato pancakes. Deliciously crispy, they can be enjoyed with sweet or savoury toppings.
Christmas Gifts and Stocking Fillers
Lower Saxon Crafts: Hanover, being in Lower Saxony, has stalls showcasing regional craftsmanship. You'll find beautifully crafted wooden toys, intricate lacework, and other handcrafted items that reflect the region's artisanal heritage.
Schützenfest Merchandise: A nod to the world's largest marksmen's festival held in Hanover, various items like pins, miniatures, and shirts are available. These souvenirs are unique to the city and make great conversation starters.
Hand-blown Glass Ornaments: A classic staple at many Christmas markets, these ornaments are often crafted on-site. They add a touch of German craftsmanship to any Christmas tree with a range of designs, from intricate landscapes to simple, elegant patterns.
Wooden Nutcrackers: Traditional figures that have become synonymous with German Christmas markets. The intricately designed nutcrackers in Hanover often feature unique designs, including those of historical and local significance.
Herbal Sachets: Filled with aromatic herbs, these sachets are perfect for warding off moths or freshening up a wardrobe. They often come in decorative pouches for a delightful and functional gift.
Local Gin: Hanover and its surrounding regions have started producing distinctive gins. Bottled in decorative flasks, they make for a sophisticated gift for those who appreciate artisanal spirits.
Christmas Linens: These are textiles tailored for the festive season. Whether it's a tablecloth adorned with winter motifs or a hand-stitched Christmas stocking, they add a touch of festive elegance to any home.
Hand-carved Incense Burners: Often shaped like little cottages or figures, these burners release scented smoke when used. They add a sensory touch to festive decorations and are reminiscent of cold winter days spent indoors.
Things to Do in Winter
For a complete rundown of winter activities and the newest events, I recommend checking out the Visit Hanover official website; it's a handy resource for visitors to the city. These are some of the highlights of the Old Town, including a look at the beautiful half-timbered houses.
Sustainable Christmas Tips
Here's how we can adopt more responsible travel habits in Hanover during the festive season:
Eco-friendly Accommodations: Hanover is home to several hotels that prioritise environmental sustainability. Many use renewable energy sources to power their facilities. When booking, it's worth checking the hotel's environmental policy or asking about their energy sources, ensuring you support establishments that are making a positive environmental impact.
Mindful Consumption at Markets: The festive markets in Hanover are brimming with enticing treats and trinkets. While it's tempting to indulge, buying only what you'll consume or use is essential. By being mindful, not only do you save money, but you also reduce potential waste, especially with food items.
Ethical Shopping Choices: The markets in Hanover are filled with handcrafted gifts and souvenirs. Rather than mass-produced items, consider supporting local artisans. Buying fewer, high-quality items that have been ethically produced supports the local economy and reduces the environmental footprint of your purchases.
Sustainable Diets: Hanover's Christmas markets offer a diverse range of food. Opting for vegetarian or plant-based options can be a more sustainable choice. Additionally, many stalls source their ingredients locally, so choosing these can further reduce your carbon footprint.
Green Transportation: Hanover has an efficient public transport system, including trams and buses that cover the city extensively. Instead of hiring a car, consider using these services or even exploring the city on foot or by bicycle. It's a greener alternative and often a quicker way to navigate the bustling Christmas crowds.
FAQ
When is the Hanover Christmas Market?
Hanover Christmas Market dates are from 27th November to 22nd December 2023.
Where is the Hanover Christmas Market?
The main Christmas market in Hanover is located in the city's central square, Marktkirche. You'll also find Christmas stalls at Platz der Weltausstellung, on the Ballhofplatz, and near the Historical Museum.
What time does the Hanover Christmas Market open?
The Christmas market stalls in Hanover start welcoming visitors from 11am to 9pm.
Are there indoor attractions in Hanover suitable for winter visits?
Absolutely. Hanover has numerous indoor attractions, including museums, galleries, and theatres, providing plenty of options to enjoy the city while staying warm. The Historical Museum and Sprengel Museum are among the popular indoor spots to explore.
If you would like to leave a review of Hanover Xmas Market, comment below.
—
Recommendations are independently chosen based on personal travel experiences and extensive research. This post contains affiliate links to hotels and tours in Hanover, Germany. This means I get a small commission from any bookings at no extra cost to you.