Aarhus is popular with visitors for its modern art scene and historic sites like the ARoS Art Museum and the Den Gamle By open-air museum.
The Aarhus Christmas Market adds to the city's winter appeal with its diverse food, crafts and festive decorations.
In this article, I'll provide information such as confirmed 2023 dates, opening times and locations, and details on local products you can find there.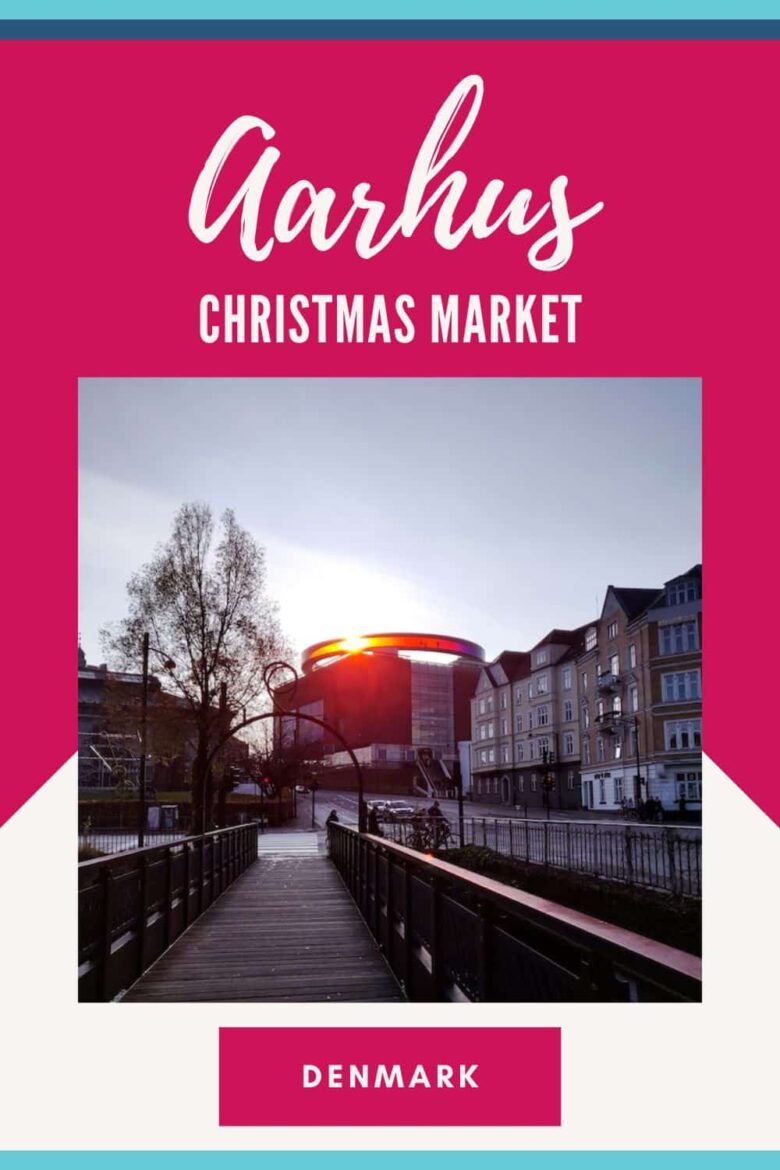 Aarhus Christmas Market 2023
The city's lights and decorations blend with its contemporary architecture and historic buildings, creating a festive old and new atmosphere.
One of the central Christmas markets in Aarhus is uniquely situated at the Den Gamle By.
There are several other markets, including at Tivoli Friheden, where you can visit Santa, go ice skating, ride the Ferris wheel and many other activities.
The Ridehuset Christmas Market features 85 stalls that showcase a range of handmade Danish crafts and art, both traditional and modern.
You can also sample Danish baking, sip mulled wine and listen to seasonal music.
The market operates from late November to late December, giving you plenty of opportunities for seasonal shopping and dining.
Dates and Information
Aarhus Christmas Market dates: 18th November to 31st December 2023.
Location: Den Gamle By.
Opening times: 10am to 5pm.
Christmas Eve: Open.
Christmas Day: Open.
Boxing Day: Open.
Admission: Adult: 190 DKK.

Ridehuset Christmas Market: 24th November to 17th December 2023.
Location: Ridehuset Equestrian Hall.
Opening times: Monday to Friday: 12pm to 6pm. Saturday and Sunday: 11am to 5pm.
Admission: Free.

Christmas at Friheden: 18th November to 30th December 2023.
Location: Tivoli Friheden.
Tickets: Book online (in Danish).
Christmas Eve: Closed.
Christmas Day: Closed.
Boxing Day: Closed.

Christmas lights: Yes, switch on date: 18th November at Tivoli Friheden.
Santa: Yes, at Tivoli Friheden.
Ice skating: Yes, at Musikhuset Aarhus from 16th November to 18th February 2024. Take your own skates or rent for DKK 50. The outdoor rink is free.
Vegetarian: Yes, plenty of options.
Vegan: Yes, plenty of options.
Gluten free: Yes, but limited.
Accessible: Yes.
Pet-friendly: No.
Parking: Please take public transport to help limit congestion.
Reason to visit: Several central locations. Long Christmas tradition experience at the museum.
Food specialities: Traditional Danish pastries, warm wine, seasonal treats.
Where to stay: Hotel Oasia is a well-rated, centrally located hotel.
Hotels near Aarhus Christmas Market
Indre By is the inner city district of Aarhus and is generally the best area to stay. It's very close to Ridehuset and the Musikhuset Aarhus ice skating rink as well as many other places of interest in Aarhus.
Hotel Oasia is the best choice in this area, and it's also convenient to the train station. There aren't that many well-rated hotels in Aarhus, so I don't think you'll find better than this place.
Read my Denmark Christmas Markets 2023 guide, which lists all the major markets in Denmark, to better plan your holiday.
Location
Christmas in Aarhus
Local Specialties
Gløgg: This Danish mulled wine contains spices and, often, a splash of more potent spirits. It's a warm drink enjoyed to fend off the cold.
Æbleskiver: Round pancake puffs usually topped with powdered sugar and served with raspberry jam. A bite into an æbleskiver is enough to make you understand its popularity in Aarhus.
Frikadeller: Danish meatballs are usually made of pork. They're a common sight and give off a warm, comforting aroma.
Sylte: A pork jelly that is often eaten on rye bread. It's a dish that locals favour, especially during Christmas time.
Smørrebrød: Open sandwiches with various toppings. They're common throughout Denmark, but the combinations in Aarhus are pretty unique, often featuring local ingredients.
Pebernødder: Small, spiced biscuits you'll find bagged and ready to take home. They're a traditional Danish Christmas biscuit, perfect for snacking.
Koldskål: This chilled buttermilk soup might seem odd for winter, but it finds its way into Christmas festivities, sometimes with a touch of seasonal spices.
Medisterpølse: A long, spiced pork sausage traditionally served with red cabbage. This is a popular choice for a hearty, hot meal to warm you up while you explore the market.
Risalamande: Rice pudding with whipped cream, vanilla, and almonds, usually served cold with a cherry sauce. It's particularly popular as a dessert option during Christmas.
Krabasker: Small almond cakes that are often filled with cream. They provide a sweet ending to your meal and are not missed.
Honninghjerter: Honey hearts are spiced gingerbread biscuits covered in chocolate. These are sweet treats often enjoyed with a hot drink, making them ideal for the Christmas market.
Each dish or drink here holds significance in Danish Christmas tradition, and the particular twists you'll find in Aarhus make them all the more interesting.
Gifts and Stocking Fillers
Danish Ceramics: In Aarhus, you'll often find functional and aesthetically pleasing ceramics. These pieces frequently feature minimalist designs and neutral colours. They make excellent gifts, as they combine practical use with artistic value.
Træfigurer (Wooden Figures): Local artisans carve intricate figures from wood. These figures range from traditional Danish characters to animals. Because each piece is handmade, it carries a unique touch.
Viking Jewellery: Given the rich Viking history of Denmark, it's no surprise that you'll come across stalls selling Viking-inspired jewellery. These pieces usually feature traditional Nordic symbols and are often crafted from materials like bronze or silver.
Marzipan Treats: Aarhus takes its marzipan seriously. You'll find beautifully crafted figures and shapes, often wrapped nicely for immediate gifting. While also a food item, the craftsmanship makes these more than just a quick snack.
Sustainable Homeware: With Denmark's focus on sustainability, you'll find stalls that sell eco-friendly homeware. Items like reusable wraps and organic cotton towels are practical and align with a sustainable lifestyle.
Hygge Kits: These kits usually include various items to create a cosy atmosphere—candles, teas, and soft socks are standard inclusions. While the concept of 'hygge' is Danish, these kits are tailored to the Aarhus way of life.
Vintage Books: For the literary-minded, some stalls focus on vintage and second-hand books. Often, these books are related to Danish history or literature, providing a read and cultural insight.
Each item in this list provides a unique connection to the culture or lifestyle of Aarhus. Whether buying for yourself or others, these products give you a more authentic experience of the city's Christmas market.
Travel Information
For up-to-date information on winter activities and current events in the city, I recommend checking out Visit Aarhus, the city's official website.
Sustainable Travel Tips
Here are some ideas for responsible travel in Aarhus in winter.
Eco-friendly Hotels: Consider staying in hotels committed to using renewable energy. This way, you can reduce your carbon footprint while visiting the city.
Reduce Food Waste at Markets: When visiting the Aarhus market, be mindful of how much food you purchase. It's easy to get carried away with all the delicious options, but overbuying can lead to waste. Many stalls also provide compostable plates and cutlery; dispose of these in the designated bins.
Ethical Consumption: Think before you buy. The markets are full of attractive goods, but consider if you need or will use what you're considering purchasing. Stick to items you'll use long-term or have a meaningful connection to Aarhus, like crafts made by local artisans.
Sustainable Diets: While enjoying Christmas market food, look for stalls that use locally sourced ingredients. Local produce supports community farmers and reduces the carbon footprint associated with food transportation.
Sustainable Transport: Aarhus has an efficient public transport system, and the city centre is well-suited for walking. Buses are an excellent way to get around if you need to travel longer distances, as many are electric or hybrid. This reduces your carbon footprint compared to renting a petrol or diesel car.
Comment below if you want to leave a review of Aarhus Xmas Market or have any questions.
—
Recommendations are independently chosen based on personal travel experiences and extensive research. This post contains affiliate links to hotels and tours in Aarhus, Denmark. This means I get a small commission from any bookings at no extra cost to you.