Koziar's Christmas Village in Pennsylvania is renowned for its festive display, attracting visitors with an array of lights and decorations that transform the area into a winter wonderland. Families and tourists alike flock to this destination to experience the Christmas spirit.
In this guide, I present a selection of hotels near Koziar's Christmas Village, focusing on factors such as quality of accommodation and proximity to the main Christmas attraction.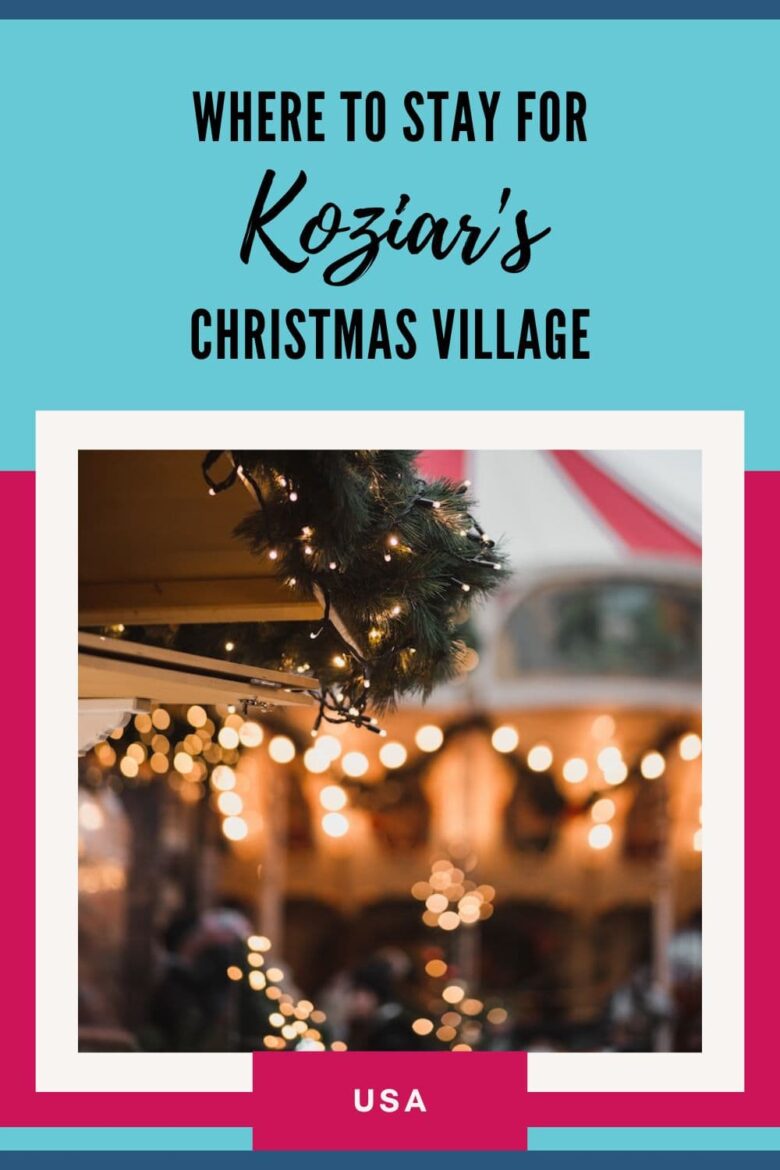 Hotels near Koziars Christmas Village
Reading stands out as an optimal place to stay for those looking for where to stay near Koziar's Christmas Village. The city provides convenient access to the Christmas Village, along with a variety of accommodations to suit different preferences.
My top pick for a hotel is located in this very area, providing you with a prime spot to soak in the holiday atmosphere.
Top Pick
Homewood Suites
Address: 2801 Papermill Road, Wyomissing, Pennsylvania
Neighbourhood: Reading
Distance to the Christmas market: 16-minute drive (11.4 miles)
Homewood Suites in Reading provides a convenient stay with its location near an exit, making it easily accessible, and the proximity to a nice restaurant adds to the appeal. The rooms are known for their cleanliness, spaciousness, and amenities suitable for both short and extended stays. Comfortable sleeping options, including a king-sized bed and sofa bed, have been highlighted by guests. The friendly staff and enjoyable breakfast with a good variety complete the welcoming experience at this hotel.
Features:
Comfortable beds and rooms with tea and coffee making.
Pool and gym.
Good variety breakfast.
Welcoming service.
Sustainability:
Independently certified sustainable hotel.
Efforts are made to minimise food waste.
Green spaces on the property.
Electric vehicle charging station.
Pros: Convenient location; clean, spacious rooms; comfortable sleeping arrangements; accessible restaurant; welcoming staff; enjoyable breakfast variety.
Cons: Limited attractions within walking distance.
Check Availability
In the following section, I highlight a couple of other hotels near the Christmas Village, which might catch your attention for various reasons. These selections have been made with considerations such as location, style, budget, and eco-friendliness in mind.
Next Best
DoubleTree by Hilton
Address: 701 Penn Street, Reading, PA
Location: Reading
Distance to the Christmas Village: 23-minute drive (15.5 miles)
The DoubleTree by Hilton near Koziar's Christmas Village consistently receives praise for its exceptional service and clean, well-maintained rooms. Guests highlight the fantastic restaurant within the hotel, known for its exceptional food, and they appreciate the complimentary breakfast, which has been described as excellent. Added conveniences such as free parking add to the positive experience. However, the surrounding area might not be suitable for those looking to go for a walk, though this seems to be a minor concern compared to the hotel's other attributes.
Budget Hotel
Hampton Inn Reading
Address: 1800 Papermill Road, Wyomissing, PA
Location: Wyomissing
Distance to the Christmas Village: 19-minute drive (12.8 miles)
The Hampton Inn Reading is well-situated near Koziar's and is frequently praised for its cleanliness and helpful, friendly staff. Guests have highlighted features such as well-lit parking, comfortable beds, a clean indoor pool that can keep the kids entertained, and a satisfying continental breakfast with hot options. Although it's classified as a budget hotel, some visitors have noted that it might be a bit on the pricey side depending on the time of year. Overall, the Hampton Inn Reading provides a clean and comfortable stay, with various dining options nearby for dinner, though breakfast choices outside the hotel might be limited.
Luxury Hotel
The Gables at Stirling Guest Hotel
Address: 1120 Centre Avenue, Reading, PA, USA
Location: Reading
Distance to the Christmas Village: 23-minute drive (13.9 miles)
The Gables preserves a unique slice of history, offering an experience that twentieth-century facilities cannot recreate. The owners and staff are dedicated to presenting an imaginative experience tailored not only to social functions but also to travellers, mature couples, and lovers of antiques. The quality of the food, including evening wine tables and made-to-order breakfast, sets this hotel apart, and the owner is known to be exceptionally gracious and accommodating. History enthusiasts will enjoy the mansion's architecture, historical decor, and the personal touch. The owner will greet you with the marvellous history of the mansion, while delicious meals contribute to a warm and welcoming atmosphere.
Apartment Stay
The Loft at Woodhaven Hideaway
Address: 1 West Richland Avenue, Myerstown, PA
Location: Myerstown
Distance to the Christmas Village: 18-minute drive (11.3 miles)
The Loft at Woodhaven Hideaway, located near the Christmas Village, presents a blend of updated, modern design that harmoniously combines old and new elements. The interior design is highly regarded, and the space is noted to be perfect, maintaining a clean and organised environment. The bathroom features a beautiful tub and a two-headed shower that has been described as a dream, all contributing to the overall relaxing vibe of the apartment. A point to consider might be the occasional noise from a nearby train, though this doesn't seem to diminish the place's overall appeal.
In my guide to Koziar's Christmas Village, you'll find essential details including the latest dates, opening times, and ticket information to assist in planning your visit.

For those interested in exploring more festive destinations, my guide to the best Christmas markets in the US provides valuable information on various locations, aiding in the creation of an exciting holiday itinerary.
Sustainable Travel Tips
Here are a few tips on how you can travel more responsibly at Koziar's at Christmas, including choosing a sustainable hotel near the Christmas Village:
Eco-friendly hotels: Look for accommodation near Koziar's Christmas Village that prioritises sustainability. Many hotels in the Reading area have implemented renewable energy sources such as solar panels and energy-efficient appliances, reducing their environmental impact. By choosing a hotel that actively practices energy conservation, you support the regional sustainability movement. Homewood Suites is a good option if you're looking for an eco-friendly hotel.
Reduce food waste: When dining at the Christmas Village or around Reading, be mindful of the amount of food you order. Many local restaurants and food vendors are aware of food waste challenges and may offer portion sizes to suit different appetites. By ordering only what you can consume and perhaps sharing dishes with your travel companions, you can help minimise unnecessary waste.
Ethical consumption: While shopping in Koziar's Christmas Village or across Pennsylvania, consider purchasing only what you truly need or will use. Local artisans and shops often sell unique and locally-made products. Supporting these businesses and avoiding mass-produced items contributes to a more sustainable and community-focused economy.
Sustainable transport: Planning where to stay based on accessibility to public transport or cycling paths can significantly reduce your carbon footprint. Reading and surrounding areas offer public transportation options, including buses that may take you close to Koziar's. By taking advantage of these transport methods instead of relying on a personal vehicle, you'll reduce emissions and experience the local culture more authentically. Ride sharing to Koziar's is also an option.
Further Information
Discover Lehigh Valley is a valuable resource for more information about local attractions and assistance with trip planning. With detailed guides to the region's cities and towns, it can help you explore the city's unique areas and organise an itinerary tailored to your interests.
If you have questions or want to leave a hotel review, please do so in the comments.
—
Recommendations are independently chosen based on personal travel experiences and extensive research. This post contains affiliate links to hotels in PA, United States. This means I get a small commission from any bookings at no extra cost to you.