London Bridge is a bustling area in the heart of the city, renowned for its historical landmarks and modern attractions.
During December, the area hosts a Christmas market that draws both locals and tourists with its festive stalls, handmade crafts, and seasonal food and drink.
In this guide, I'll provide all the essential information you need, such as the 2023 dates, opening hours, and local treats.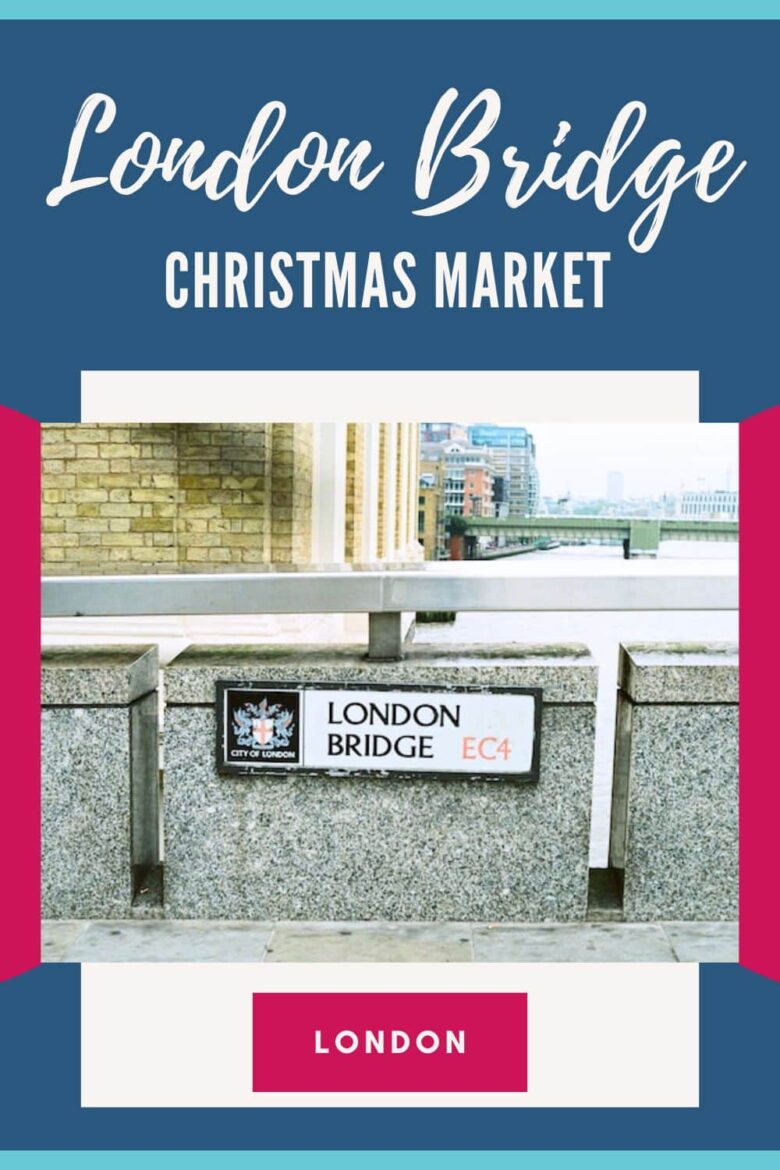 You'll find that the London Bridge area combines modern city life with centuries-old traditions, making it a unique spot to celebrate Christmas.
Its proximity to landmarks like the Tower of London and the Shard provides a distinctive backdrop for festivities.
London Bridge Christmas Market 2023
At the London Bridge Christmas Market, known as Christmas by the River, you can expect a range of festive stalls offering food, drink, and a variety of unique gifts perfect for stocking fillers.
As you walk through the market, you can enjoy the impressive views of the River Thames, Tower Bridge, and the City skyline, a setting that sets it apart from other markets in London.
The market features winter cabins along the riverside, filled with crafts, pop-up bars, and a selection of street food outlets.
Additionally, the market plans to host workshops, tastings, and storytelling events, ideal for those looking to engage in festive activities.
Dates and Location
London Bridge Christmas Market dates: Likely dates: 14th November 2023 to 2nd January 2024.
Location: London Bridge near the Jubilee Walkway along the Thames.
Opening times: Sunday to Wednesday: 11am to 9pm. Thursday to Saturday: 11am to 10pm.
Christmas Eve: 11am to 5pm.
Christmas Day: Closed.
New Year's Eve: 11am to 10pm.
2nd January: 11am to 5pm.
Admission: Free.
Vegetarian: Yes, plenty of options.
Vegan: Yes, plenty of options.
Gluten free: Yes, but limited.
Accessible: Yes.
Pet-friendly: Yes, but not recommended during busy periods.
Public tranport: London Bridge or Monument stations.
Parking: Please take public transport to help limit congestion.
Reason to visit: Stunning Thames views, diverse winter cabins, central location.
Recommended tour: London's top 20 sights tour.
Specialities: Classic mulled wine, artisanal mince pies, British cheese boards, gourmet British sausages, spiced apple cider.
Where to stay: The Shard is a unique hotel, located 7 minutes from London Bridge.
Hotels near London Bridge Christmas Market
The best area to stay to be near London Bridge is in Southwark, ideally between Tate Modern and Tower Bridge. This location grants easy access to the market as well as other key attractions.
Consider booking a room at The Shard for a unique experience with incredible views across London. It's a convenient hotel near London Bridge.
Location of London Bridge Christmas Market
Recommended Walking and Food Tours
A city tour of London provides an excellent opportunity to explore the city's diverse history and culture.
The capital is brimming with iconic landmarks, world-renowned museums, and vibrant neighbourhoods, making it a must-visit at any time of the year.
This tour of the top 20 sights in London is a great place to start.
A guided tour is particularly beneficial for first-time visitors, as it covers key sights such as the Tower of London, Buckingham Palace, and the London Eye.
But even if you're a local, you might find these tours offer fresh perspectives and lesser-known facts about the city you thought you knew well.
For something different, try this Secret Old London walking tour.
If you're interested in the culinary aspect of London, a food tour is a compelling alternative.
This is a hugely popular London food tour. These tours are gaining in popularity and provide an informative and delicious way to understand local culture and flavours.
For a complete rundown of what to expect this winter, check out my London Christmas Markets 2023 guide, which covers key details, locations, and tips for enjoying the holiday markets in the city.

If you're open to heading outside of the capital, this guide to the best Christmas markets UK will offer some ideas.
Christmas in London
You can watch the following video to get a sense of what Christmas by the River is like. It showcases the market's atmosphere, stalls, and the surrounding landmarks.
Christmas Specialties in London Bridge
Mulled Wine: A Christmas classic, mulled wine at London Bridge market is often infused with a blend of local spices. It provides warmth as you stroll through the market. You'll find various vendors adding their own special twist to this winter favourite.
Artisanal Mince Pies: You can find mince pies all around the UK during Christmas, but the ones here are made by local bakers using traditional recipes. The crust is buttery, and the filling includes a variety of dried fruits and spices.
British Cheese Boards: A stall specialising in British cheeses can give you a taste of the country's dairy diversity. You'll find a selection from mature cheddar to soft blues sourced from local dairies.
Gourmet Sausages: An array of sausages, often served in a bun with a selection of homemade sauces, appeals to those looking for a hearty snack. Local butchers often supply the meats, ensuring quality and flavour.
Spiced Apple Cider: Spiced apple cider is available as a low or non-alcoholic option. The drink is made from local apples and is warmed and spiced, serving as an excellent palate cleanser between snacks.
Pretzels: These hand-twisted, salty treats offer a nod to German Christmas market traditions. They are baked fresh and often enjoyed with mustard or cheese dips.
Roasted Chestnuts: A traditional snack that goes back centuries, roasted chestnuts are a simple yet satisfying option. They're often sold in paper cones, making them easy to carry as you explore.
Hot Chocolate: You'll find stalls serving rich, creamy hot chocolate, often with the option to add whipped cream or marshmallows. It's a popular choice for families with children.
Stollen: This German Christmas bread features dried fruit, nuts, and a dusting of icing sugar. It gives visitors a taste of international holiday traditions.
Gingerbread Cookies: Cut into various shapes and decorated with icing, gingerbread cookies are a sweet treat that appeals to both kids and adults. They are a familiar staple in Christmas markets globally.
Grilled Seafood: Somewhat unique to Christmas by the River is a stall selling freshly grilled seafood. Drawing from London's status as a global city, this offers a different, yet locally sourced, dining option.
Craft Beers: Local breweries often set up shop, giving you the chance to try limited-edition craft beers. These brews are often created especially for Christmas and are not available at other times of the year.
Christmas Gifts and Stocking Fillers
Handmade Ornaments: Several stalls feature locally crafted Christmas ornaments made from glass, wood, and ceramic materials. These unique pieces can range from traditional designs to modern interpretations, making them ideal for different styles of Christmas trees.
London-Themed Merchandise: As you'd expect in a city as iconic as London, you can find souvenirs that feature classic symbols like the red bus, the Underground sign, and the Union Jack. These items, such as mugs and keychains, serve as practical mementos of your visit.
Local Art Prints: For those interested in London's art scene, there are vendors who sell prints of local artwork. These often depict London landscapes or cultural icons, providing a piece of the city to take home.
Personalised Gifts: Customisation is often available for various products like engraved jewellery or embroidered textiles. These stalls allow you to add a personal touch to your gifts, making them unique to the recipient.
Hand-Knit Scarves and Gloves: These winter accessories are functional and stylish, Made from quality wool. You'll find a range of colours and patterns, often knitted by local artisans using British wool.
Gourmet Food Hampers: Several stalls compile hampers of gourmet food items featuring local cheeses, jams, and even wines. These ready-made hampers serve as excellent gifts for food connoisseurs.
Antique Books: A stall or two usually sells antique books for bibliophiles. These range from classic British literature to more niche historical texts and are often in well-preserved condition.
Traditional Wooden Toys: Paying homage to a simpler time, you'll find stalls that sell traditional wooden toys. These are often handcrafted and serve as both nostalgic gifts for adults and educational toys for children.
Specialty Teas: Given Britain's love for tea, it's no surprise to find vendors selling a range of specialty teas. These can range from classic blends to seasonal flavours created for winter.
Potted Plants: Some stalls sell potted plants, such as small Christmas trees or winter flowers. These make for eco-friendly gifts that can brighten a room well beyond Christmas.
Things to Do in Winter
I recommend checking out London Bridge City, the district's official website, for more information on things to do in winter and the latest events.
Sustainable Christmas Tips
Here are some tips for responsible travel in London at Christmas.
Choose Eco-Friendly Accommodation: Many hotels in the London Bridge area are committed to sustainable practices, including the use of renewable energy. By opting for these hotels, you not only reduce your carbon footprint but also support businesses that are environmentally conscious.
Reduce Food Waste at Markets: The Christmas markets at London Bridge feature a plethora of food stalls. While it's tempting to overindulge, consider sharing dishes with your travel companions to minimise waste. Also, remember to bring your own reusable cutlery and containers.
Practice Ethical Consumption: The Christmas stalls often feature artisanal products. Buy only what you truly need or will use, rather than impulsively grabbing items simply because they catch your eye. This way, you'll support local businesses without contributing to unnecessary waste.
Opt for a Sustainable Diet: You'll find a variety of food options in the Jubilee Walkway and the Queen's Walk area, including vegan and vegetarian dishes. These options usually have a smaller environmental footprint compared to meat-based dishes, so consider them as you explore the market's culinary offerings.
Use Sustainable Transport: London Bridge is well-connected by public transport, including trains and buses. Walking is also viable, especially as the area has many pedestrian-friendly pathways. These methods not only reduce your carbon footprint but also allow you to experience the neighbourhood in a different way.
FAQ
When is the London Bridge Christmas Market?
London Bridge Christmas Market dates are from 14th November 2023 to 2nd January 2024.

Where is the London Bridge Christmas Market?
Christmas by the River at London Bridge is located along the Thames riverside, near London Bridge, the Jubilee Walkway and the Queen's Walk and offers a stunning backdrop of Tower Bridge and the City skyline.
What time does the London Bridge Christmas Market open?
Christmas by the River opening times are Sunday to Wednesday: 11am to 9pm. Thursday to Saturday: 11am to 10pm. Christmas Eve: 11am to 5pm. Christmas Day: Closed. New Year's Eve: 11am to 10pm. 2nd January: 11am to 5pm.
How crowded is it during Christmas?
Expect London Bridge to be fairly busy during Christmas, especially on weekends and evenings. Early weekday visits might offer a more relaxed experience.
If you would like to leave a review of London Bridge Xmas Market, comment below.
—
Recommendations are independently chosen based on personal travel experiences and extensive research. This post contains affiliate links to hotels and tours in London Bridge, London. This means I get a small commission from any bookings at no extra cost to you.