Saranda is a coastal town in Albania located along the peaceful Ionian Sea, just opposite the Greek island of Corfu. Saranda is one of the most popular tourist destinations in the country and is known for its beautiful beaches, stunning views and historical sites. Saranda Christmas Market is held each December in the city centre.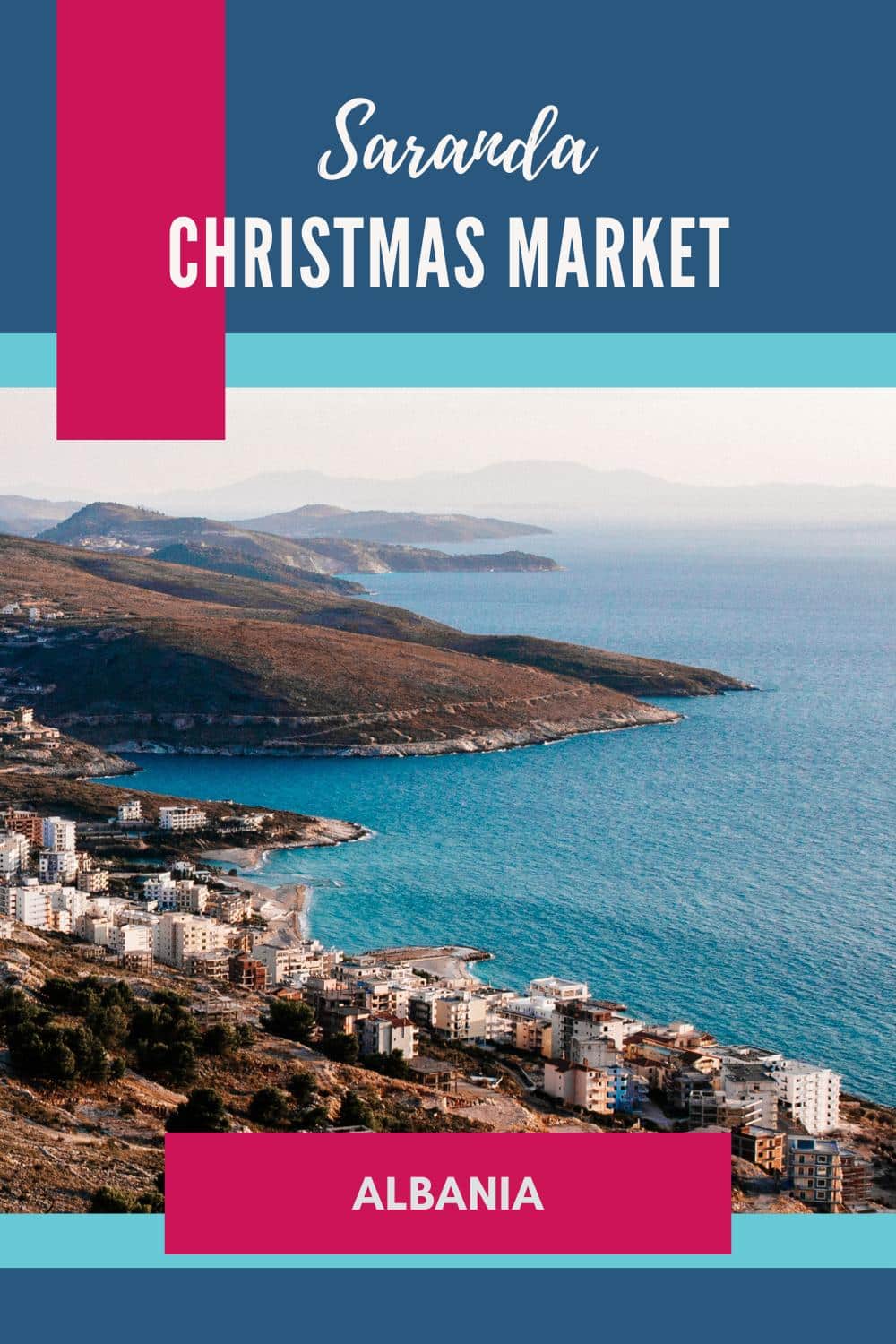 Saranda's main attractions include Butrint National Park, a UNESCO World Heritage Site with ancient ruins dating back to the 6th century BC, the Blue Eye Springs, where visitors can dive into crystal clear waters and spot unique wildlife, and Lekursi Castle, a medieval fortress perched on a hilltop overlooking the city.
Each of these sights is well worth visiting while you're in Saranda.
As a beach city, Saranda offers a range of outdoor activities such as swimming, snorkelling, sailing and hiking. But in winter, the city becomes quiet, making it an ideal time for a peaceful visit and a chance to get some winter sun.
Saranda Christmas Market 2022
Sheshi Nënë Tereza is the main square in Saranda (known as Mother Teresa Square in English) and this is where you'll find the decorated Christmas tree.
The Christmas market in Saranda may not be taking place this year, but you can see Christmas decorations around the city and along the Saranda Embankment area.
Dates and Location
Saranda Christmas Market dates: Waiting for 2022 dates.
Opening times: 10am to 7pm.
Location: Saranda Embankment and Sheshi Nënë Tereza (Mother Teresa Square).
Reason to visit: Great atmosphere on the coast. You can watch the sunset over the water and Corfu Island.
Recommended tour: Take a city tour of Saranda that includes Lekursi Castle, Saranda Synagogue and the Archaeological Museum.
Specialties: Fresh seafood, petulla with jam (a type of doughnut) and regionally produced cheeses.
Where to stay: Hotel JoAn is a comfortable hotel, 1-minute from the Christmas market.
Hotels near Saranda Christmas Market
Saranda is a safe, walkable city with a small old town and vibrant waterfront area. Anywhere in this central district is a great place to stay to be near the Christmas markets.
I suggest staying at Hotel JoAn as it's a 1-minute walk to Sheshi Nënë Tereza and the Christmas markets.
Location of Saranda Christmas Market
Plan your Christmas holiday with my Albania Christmas markets guide. Discover where to go, things to do, and the best ways to experience Albanian food, history, and culture.
Saranda Tourism has information regarding things to do in the region and the best ways to experience Saranda at Christmas.
Sustainable Travel Tips
The choices we make have an environmental and social impact on the places we visit. Try to implement these responsible travel measures when visiting the Christmas markets.
Shop mindfully. Only purchase what you really need.
Walk, cycle, and use public transport to get around.
Stay in a sustainable hotel powered by renewable energy.
Avoid using plastic or buying items made or packaged with plastic.
Try to eat locally sourced organic food where possible.
Limit your consumption of meat and dairy.
Explore more than just the main tourist areas.
Support the arts and attend local events.
If you would like to leave a review of Saranda Xmas Market, feel free to comment below.
—
Recommendations are independently chosen based on personal travel experiences and extensive research. This post contains affiliate links to hotels and tours in Saranda, Albania. This means I get a small commission from any bookings at no extra cost to you.