Winchester Christmas Market is known around the world as one of the best Christmas markets in the UK thanks to its historic Medieval location, German-style wooden chalets and high-quality produce. In this guide, you can find updated dates for 2022, opening times and the market specialties.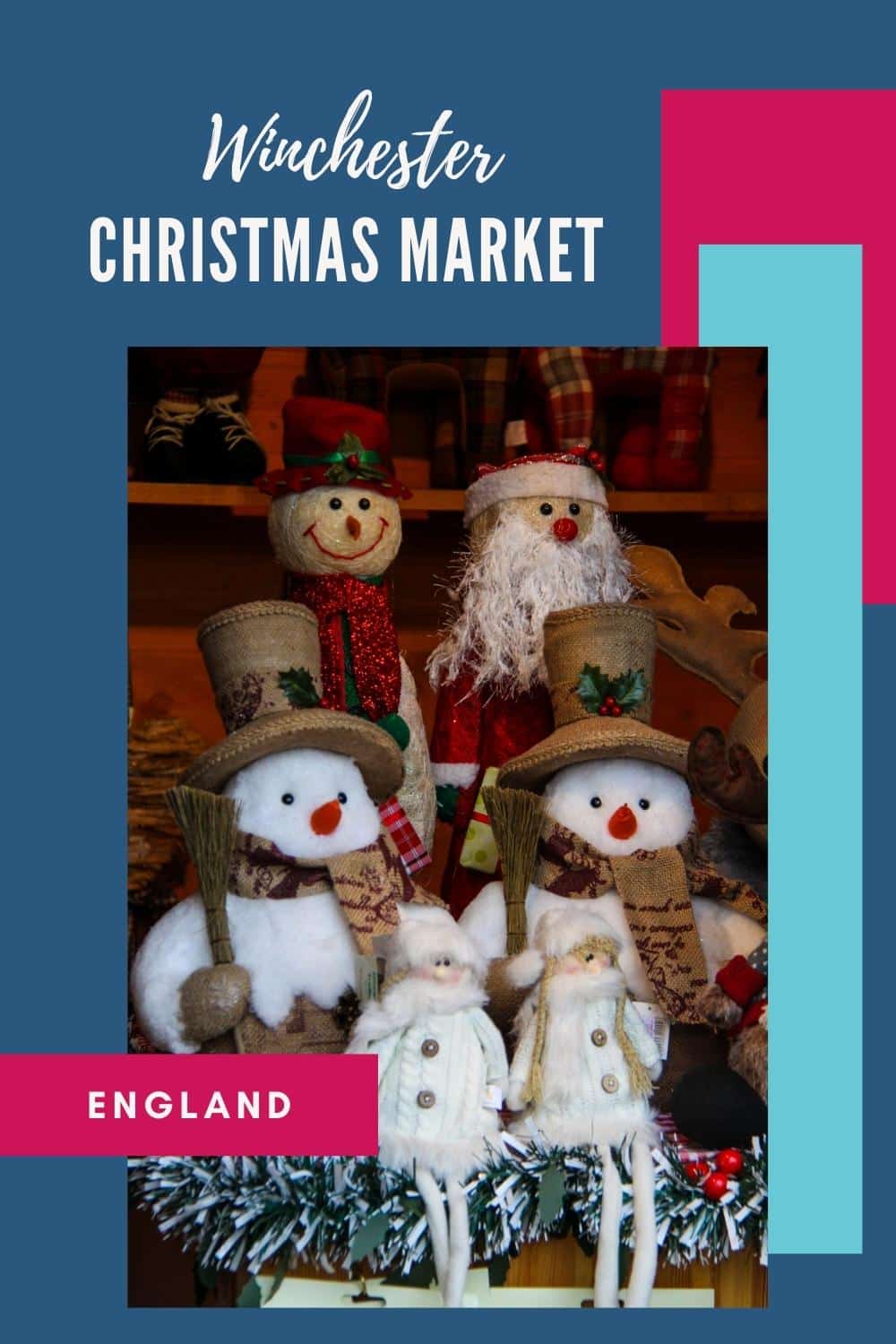 This popular Christmas event attracts more than 400,000 visitors per year, with many people visiting from around the region of Hampshire but also from further afield.
You can even visit on a day trip from London by taking the 1-hour 30-minute train journey from Waterloo station. Having said that, I'd recommend staying overnight to experience the Christmas lights and decorations that the city is renowned for.
Winchester Christmas Market 2022
At Winchester's heart is the Medieval Winchester Cathedral and this is where you'll find the city's Christmas market. It's held in the Inner Close which is the area behind the cathedral if you're coming from the high street.
Winchester Christmas Market dates: 18th November to 22nd December 2022.
Opening times: 10am to 6pm, until 8pm on Fridays and Saturdays.
Location: Winchester Cathedral Inner Close.
Reason to visit: Christmas carol concerts, Star of Wonder artistic light show (inside the cathedral). In 2022, stallholders have been selected based on sustainability goals that include fair trade, locally produced and low and zero waste.
Recommended tour: Guided Christmas Walk with Mulled Wine
Specialities: Organic and low-emission food, mulled cider, British sausages and Wayfarer's Dole.
Where to stay: You can't stay closer to the cathedral than at The Old Vine.
Hotels near Winchester Christmas Market
Winchester Cathedral is located within the historic centre of Winchester, just off the high street. Anywhere in this area, from the Buttercross Monument to Winchester City Museum is an ideal location for visiting the city.
I suggest staying at The Old Vine as it's directly across from Winchester Cathedral.
Alternatively, my guide to hotels near Winchester Christmas Market lists several well-located hotels for all budgets.
Location of Winchester Christmas Market
Plan your Christmas holiday with my UK Christmas markets guide. Discover where to go, things to do and the best ways to experience British food, history and culture.
Visit Hampshire is the best resource for discovering Winchester and the region. You'll find information on events and the best ways to experience Winchester at Christmas.
Sustainable Travel Tips
The choices we make have an environmental and social impact on the places we visit. When visiting the Christmas markets, keeping sustainability in mind is important. Implement some or all of these responsible travel measures during your visit.
Shop mindfully. Only purchase what you really need.
Walk, cycle and use public transport to get around.
Stay in a sustainable hotel powered by renewable energy.
Stay in hotels. Short-stay apartment accommodation can lead to a lack of affordable housing for locals.
Avoid using plastic or buying items made or packaged with plastic.
Try to eat locally sourced organic food where possible.
Limit your consumption of meat and dairy.
Be open to diverse cultures and experiences.
Explore more than just the main tourist areas.
Support the arts and attend local events.
Visit fewer places but stay longer at each destination.
FAQ
When does Winchester Christmas Market start?
The Christmas market starts on 18th November and continues until 22nd December 2022.
What time does Winchester Christmas Market open?
The Christmas market opens at 10am daily.
What time does Winchester Christmas Market close?
The Christmas market closes at 6pm except on Fridays and Saturdays when it closes at 8pm.
What time are the Winchester Christmas lights being turned on?
The Christmas lights are switched on at 6pm on 17th November 2022.
Where to park for Winchester Christmas Market?
It's recommended to avoid driving to the Christmas markets due to the crowds and the potential for air and noise pollution in the area. If you must drive, there is a Park & Ride service that is inexpensive or free for bus pass holders. There is disabled parking at the Colebrook Street car park.
Do you have to pay to enter Winchester Christmas Market?
The Christmas market is free to enter and tickets are not required.
If you have visited Winchester in winter or would like to leave a review of the Christmas market, feel free to comment below.
—
Recommendations are independently chosen based on personal travel experiences and extensive research. This post contains affiliate links to hotels and tours in Winchester, UK. This means I get a small commission from any bookings at no extra cost to you.