German-style wooden chalets and high-quality products are what sets Winchester's Christmas experience apart from others in the UK. Located in front of Winchester Cathedral, just off the high street, the market is easy for visitors to access. If you're planning on staying overnight, read on for a list of the best hotels near Winchester Christmas Market.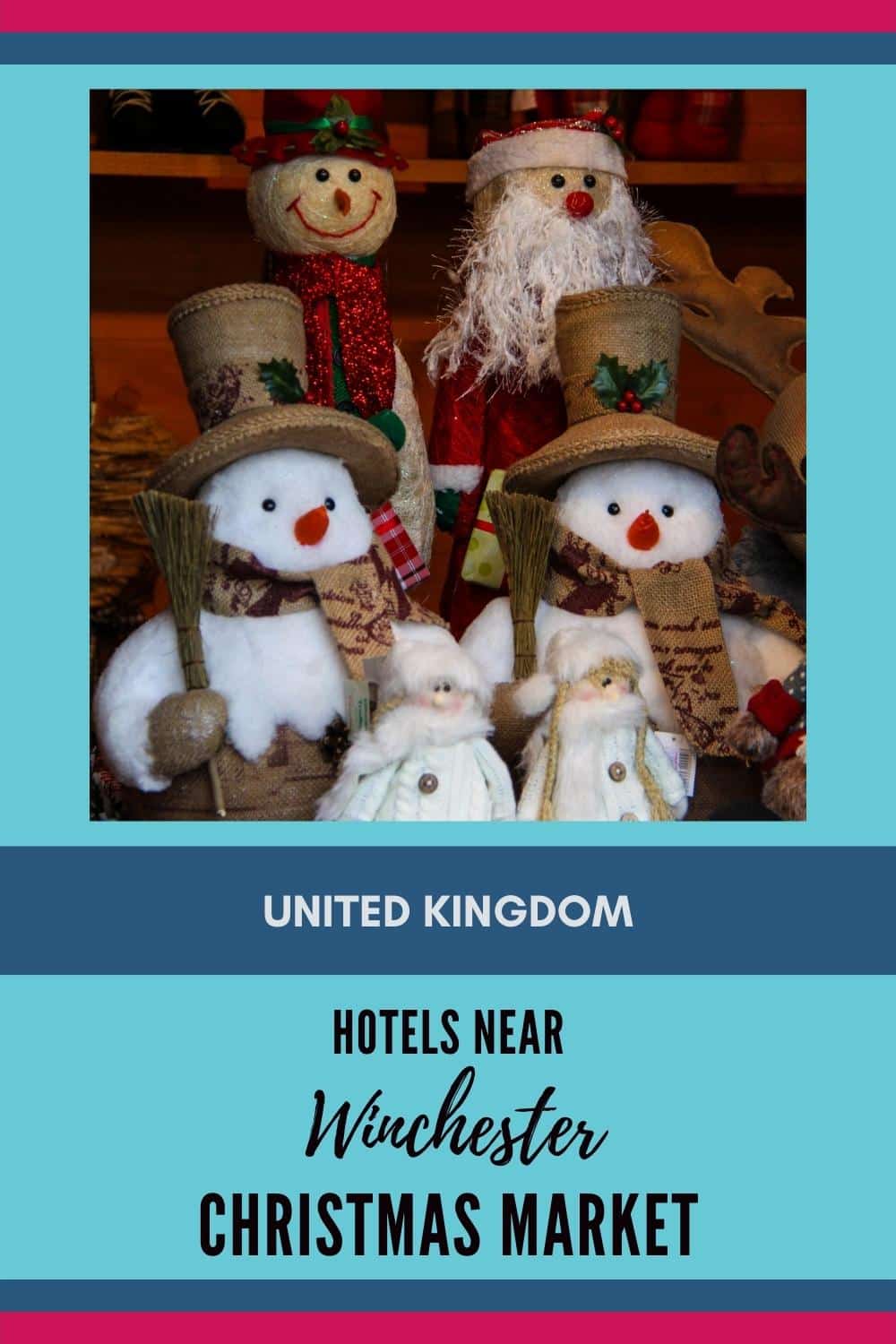 Hotels Near Winchester Christmas Market
If you're coming from the high street, you'll find the Christmas market at Winchester Cathedral's Inner Close, a small square behind the cathedral. Anywhere between the Cathedral, the Buttercross Monument, Winchester City Museum and the Guildhall would be an ideal location to stay in when visiting the city.
Top Pick
The Old Vine
Address: 8 Great Minster Street, Winchester, UK.
Distance to the Christmas market: 150 metres or 2 minutes.
Stay in an 18th-century inn that is now a character-filled, highly-rated hotel. The rooms are large and furnished with quality antique furniture. The hotel is located opposite Winchester Cathedral, just walk through the Cathedral gardens to reach the Christmas market.
Features:
Highly-rated pub food in the onsite restaurant.
An apartment is available if travelling with family or friends.
Coffee machine and complimentary drinks in the room.
Quiet yet central location.
Pros: A brilliantly located hotel with exceptionally comfortable rooms that include robes, slippers, extra pillows, a fridge and tea and coffee-making facilities.
Cons: The hotel lacks adequate sustainability measures.
Check Availability
Location of The Old Vine
Next Best
Wykeham Arms
Address: 75 Kingsgate Street, Winchester, UK.
Distance to the Christmas market: 220 metres, 3 minutes.
Located in a quieter part of the city away from the high street but excellent for accessing the Christmas market that is a short walk away. This part of Winchester is full of heritage buildings, beautiful green spaces and three stunning city gates. As a former inn dating from the 18th century, there's lots of character in the rooms. Some are furnished with modern poster beds, others with antiques and claw-foot baths. Coffee machines, bath robes and slippers add to the cosy feel of the rooms.
Budget Hotel
Bridge Street House
Address: 5 Bridge Street, Winchester, England
Distance to the Christmas market: 650 metres, 8 minutes.
A comfortable place to stay with standard accommodation but in a good location near many of the city's attractions. Can be a little noisy on the weekends due to their location above a pub. If you're looking for a more affordable hotel than this, you'll have to go further out from the city centre.
Read my guide to Winchester Christmas Market for the latest dates, opening times, locations and local Christmas specialties.

This list of the best Christmas markets in England and the UK has more ideas on where to go over the holidays.
If you have any questions or would like to leave a hotel review, please do so in the comments.
—
Recommendations are independently chosen based on personal travel experiences and extensive research. This post contains affiliate links to hotels in Winchester, UK. This means I get a small commission from any bookings at no extra cost to you.