Manchester is home to the UK's most popular Christmas markets. The city puts on an increasingly festive display with colourful decorations and lights, great shopping and a huge variety of food. In this guide, I list the best hotels near Manchester Christmas markets based on the quality of the hotel, value and the distance to the main Christmas market.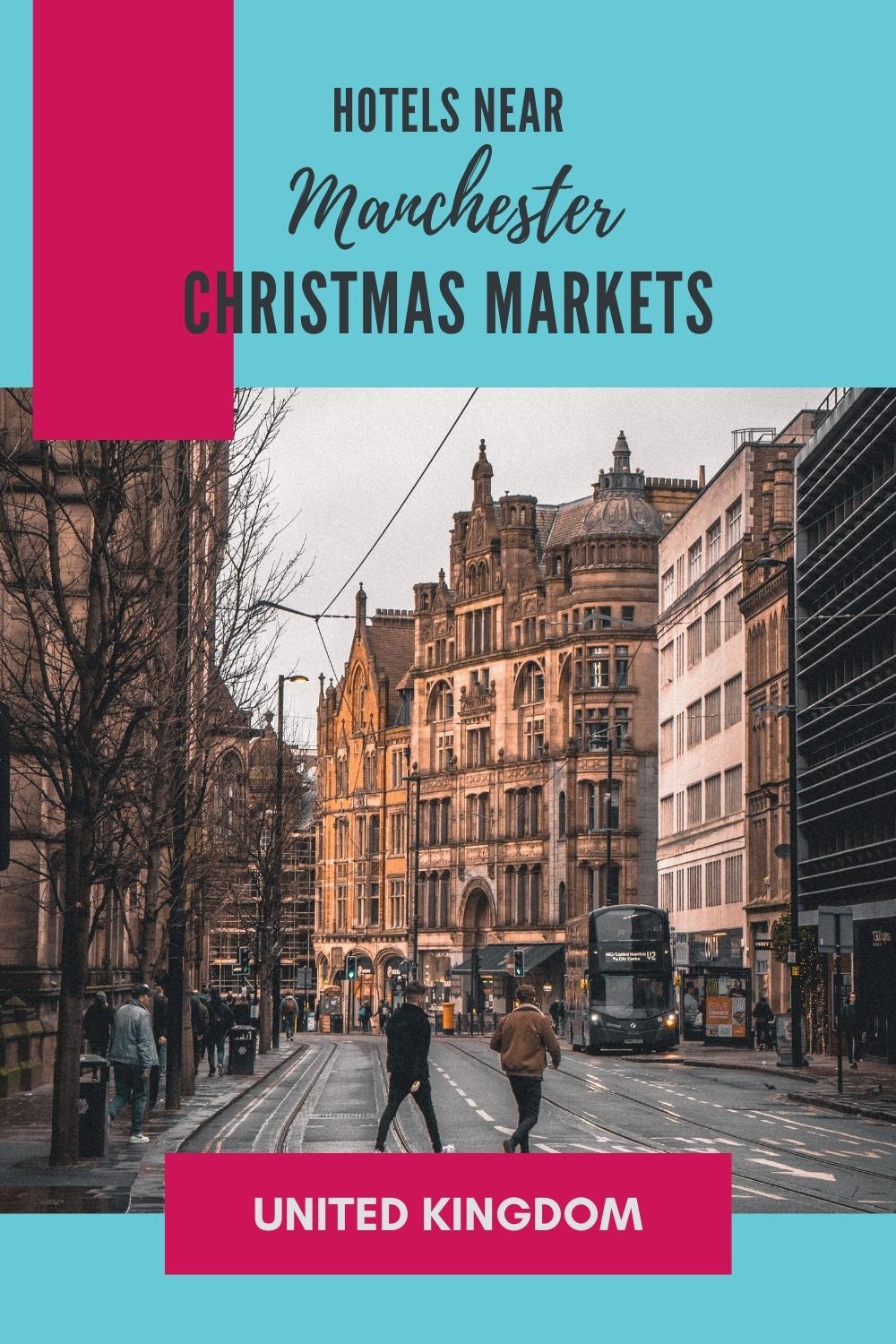 Hotels Near Manchester Christmas Markets
The Christmas markets in Manchester take place in seven locations around the city. The main Christmas market is at Piccadilly Gardens and the other markets are located close by. It's designed so you can walk from one market to the next but the tram provides added access.
Any hotel near Piccadilly Gardens, the Northern Quarter or around Manchester Art Gallery would be a convenient location.
Top Pick
BrewDog DogHouse Manchester
Address: 20 Fountain Street, Manchester, United Kingdom.
Distance to the Christmas market: 3-minute walk (300 metres).
BrewDog is one of the coolest hotels in Manchester both from a design and sustainability perspective. Along with being located near the Christmas market, there are several excellent restaurants and bars in the area as well as the popular shopping district.
Features:
Beautiful hardwood floors in the rooms.
Exceptionally comfortable rooms.
Rooftop bar with 30 craft beers on tap.
Unique shower beers and in-room beer on tap.
Sustainability:
Carbon-negative hotel.
Initiatives are in place to reduce food waste.
Transparent gender pay gap and social impact reports.
Certified B-Corp.
Pros: The focus on quality features, service and sustainability places this hotel amongst the best in Manchester.
Cons: The mini-bar is on the pricey side.
Check Availability
Location of BrewDog DogHouse Manchester
Next Best
The Cow Hollow Hotel
Address: 57 Newton Street Northern Quarter, Manchester
Distance to the Christmas market: 5-minute walk (400 metres).
An incredibly stylish hotel in the Northern Quarter, one of the best areas to stay in Manchester. Full of charm and character, the rooms have large beds, comfortable pillows, hair dryer, straightener and curler included along with Netflix and complimentary breakfast.
Budget Hotel
ibis Styles Manchester Portland
Address: 3-5 Portland Street, Piccadilly Gardens, Manchester, UK.
Distance to the Christmas market: 2 minutes (200 metres).
Literally around the block from the Christmas market at Piccadilly Gardens. This is the best value hotel you'll find in the area. The rooms are updated, modern but basic. As you would typically find at an Ibis Styles hotel.
Read my guide to Manchester Christmas markets for the latest dates, opening times, locations and local Christmas specialties.
This list of the best Christmas markets in the UK has more ideas on where to go over the holidays.
If you have any questions or would like to leave a hotel review, please do so in the comments.
—
Recommendations are independently chosen based on personal travel experiences and extensive research. This post contains affiliate links to hotels in Manchester, UK. This means I get a small commission from any bookings at no extra cost to you.