Heidelberg is one of Germany's most idyllic small cities. Located on the Neckar River and overlooked by the famous Heidelberg Castle, the city and surrounds are beautiful. As a university city, the historic centre is bustling all year round, but from November, Heidelberg Christmas Market is the primary attraction.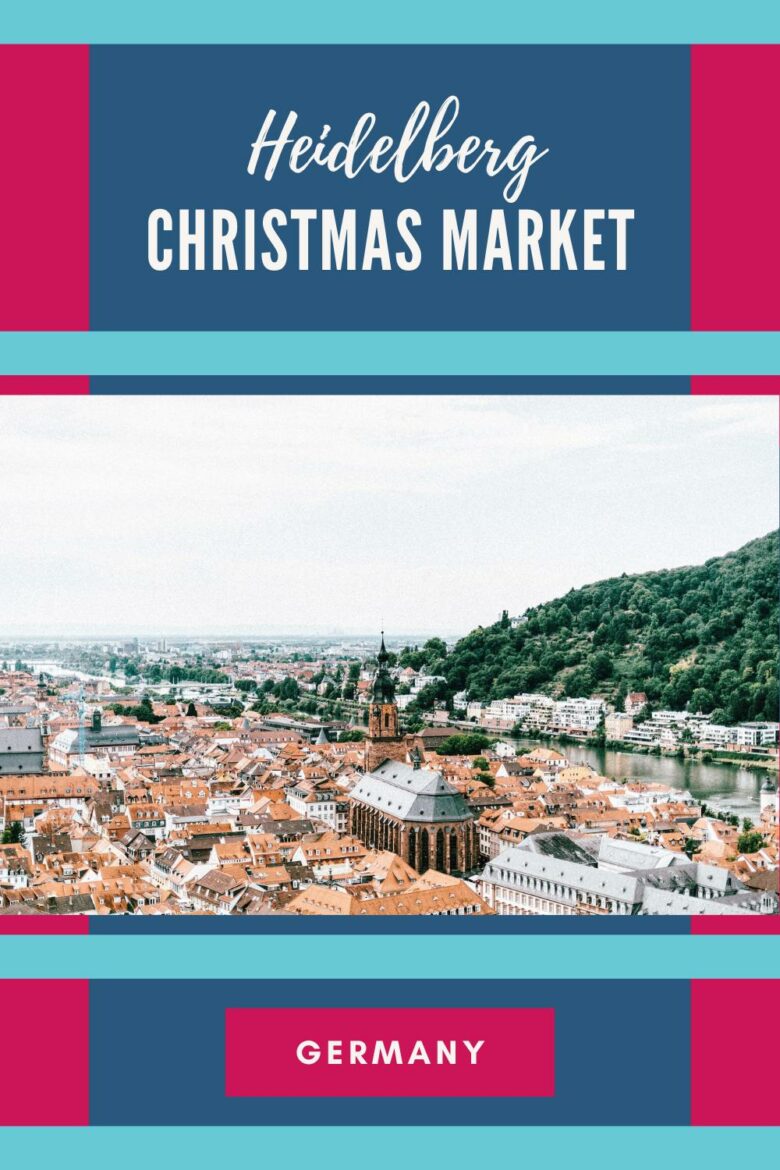 Heidelberg Christmas Market 2022
Heidelberg's Christmas chalets surround Marktplatz, the historic square in the centre of the Altstadt. You'll find all the traditional decorations and gifts for sale and unique items from local craftspeople and artists.
An antique carousel is located at Universitätsplatz and the ice rink can be found at Karlsplatz. Decorated Christmas trees are found throughout the city but particularly in Kornplatz.
Heidelberg Christmas Market dates: 21st November to 22nd December 2022.
Opening times: 11am to 9pm (closes at 10pm on Saturdays).
Location: Marktplatz.
Reason to visit: The stunning location at the foot of Heidelberg Castle.
Recommended tour: Take the Heidelberg walking tour for a great overview of the city and its history.
Specialities: Traditional mulled wine and bratwurst rolls.
Where to stay: Hotel Goldener Falke is a popular hotel located directly on Marktplatz.
Hotels near Heidelberg Christmas Market
Heidelberg's Altstadt (Old Town) is a small district located between the Neckar River and Heidelberg Castle. This is where you'll find the Christmas markets in Heidelberg and many of the city's sights.
There are some places of interest on the opposite side of the river, namely the Philosophers' Way, but this is a place in nature, not an area where you can stay. This is why staying in the Alstadt is the best option for most visitors.
I suggest staying at Hotel Goldener Falke as it's located directly on Marktplatz, the location of the main Christmas market in the centre of the Altstadt.
Location of Heidelberg Christmas Market
The main Christmas market is held at Marktplatz, the ice rink is located at Karlsplatz and Winterwäldchen is at Kornplatz. There are several other locations around the city that hold Christmas events and markets, including Bismarckplatz and Universitätsplatz.
Plan your Christmas holiday with my German Christmas markets guide. Discover where to go, things to do and the best ways to experience local food, history and culture.
The City of Heidelberg is a useful place to start regarding things to do, events and ways to experience Heidelberg at Christmas.
Sustainable Travel Tips
The choices we make have an environmental and social impact on the places we visit. Try to implement these responsible travel measures when visiting the Christmas markets.
Shop mindfully. Only purchase what you really need.
Walk, cycle and use public transport to get around.
Stay in a sustainable hotel powered by renewable energy.
Avoid using plastic or buying items made or packaged with plastic.
Try to eat locally sourced organic food where possible.
Limit your consumption of meat and dairy.
Explore more than just the main tourist areas.
Support the arts and attend local events.
If possible, avoid flying to your destination.
The city has implemented some sustainability measures at the Christmas events. The Christmas markets and ice rink are powered by renewable energy and the Christmas lights and decorations use energy-efficient LED lights.
FAQ
When do the Christmas markets open in Heidelberg?
Heidelberg Christmas Market starts on 21st November and ends on 22nd December.
Where is Heidelberg Christmas Market?
The Christmas markets in Heidelberg are held at Marktplatz and several smaller squares in the old town.
What time does Heidelberg Christmas Market open?
The Christmas markets open at 11am.
What time does Heidelberg Christmas Market close?
The Christmas markets close at 9pm, except on Saturdays when it closes at 10pm.
If you would like to leave a review of Heidelberg Xmas Market, feel free to comment below.
—
Recommendations are independently chosen based on personal travel experiences and extensive research. This post contains affiliate links to hotels and tours in Heidelberg, Germany. This means I get a small commission from any bookings at no extra cost to you.