Copenhagen is home to some of the most unique Christmas markets in all of Europe. Along with the traditional central market, there are many smaller Christmas markets that focus on a particular theme or audience. The Hans Christian Andersen Christmas market is one example that is focused on children while a sustainable Christmas market is geared towards conscious consumers. The Tivoli Gardens Christmas market is another of the best Christmas markets in Copenhagen.
This guide to hotels near Copenhagen Christmas market will help you find a hotel close to your Christmas market of choice.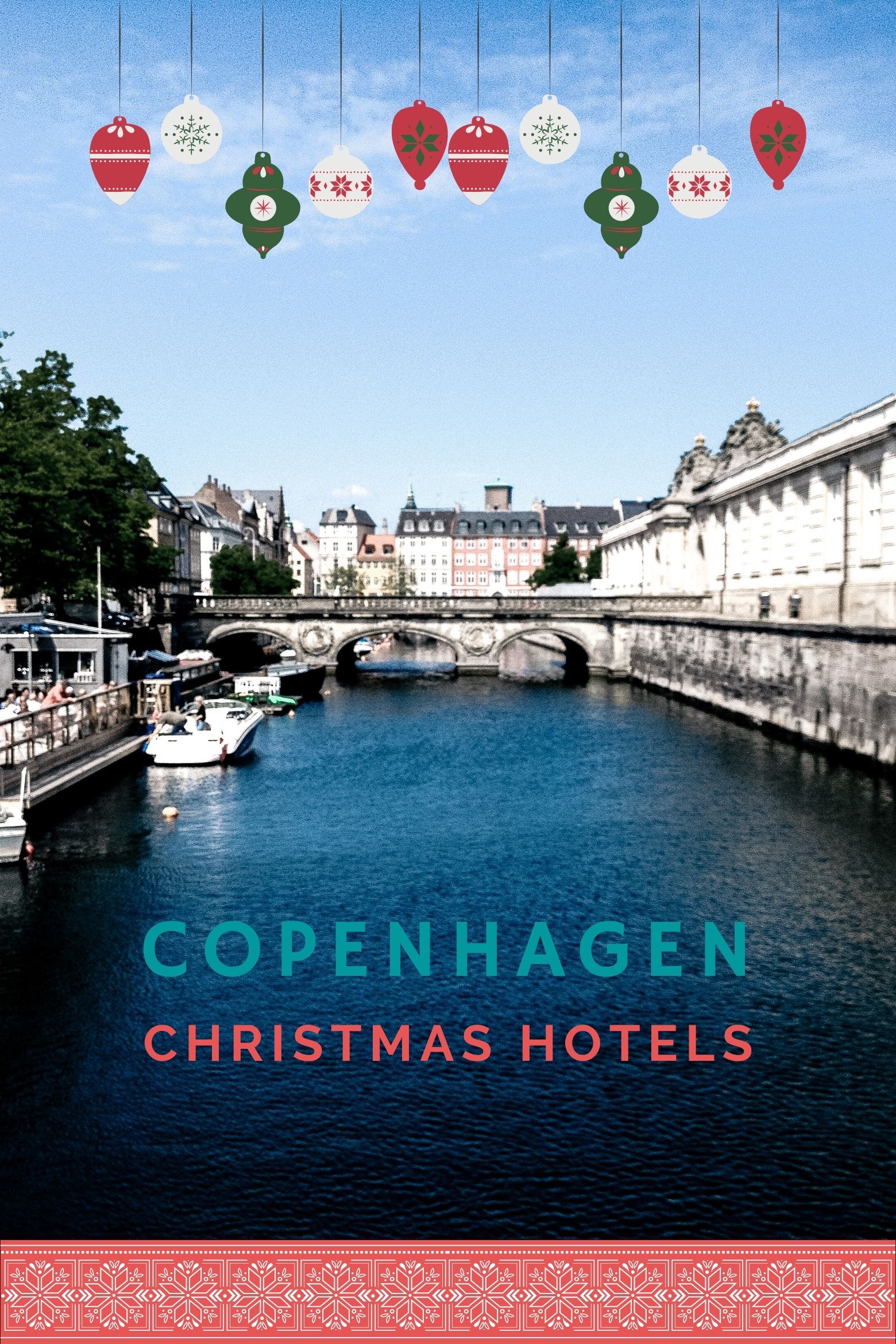 Hotels Near Copenhagen Christmas Market
Copenhagen has a number of centrally located Christmas markets and we recommend staying in one of these central districts. If you want to know where to stay to be close to the other markets, we will share some accommodation options for those as well.
Top Pick
Andersen Boutique Hotel
Address: Helgolandsgade 12, Vesterbro
The Andersen is one of the most stylish hotels in Copenhagen and it's conveniently located near the Copenhagen Christmas market. After a few minutes of walking you can be at the market and many of Copenhagen's main sights. Both the main market and the Tivoli Gardens Christmas markets are around 400 metres or a 5-minute walk. There are also many great museums, palaces, restaurants and cafes nearby including those in the famous Meatpacking District. This hotel is highly-rated and highly recommended and one of the best places to stay in Copenhagen. The Andersen provides stylish rooms with decor by award-winning company Designers Guild. Each room has soundproofed windows, a shower and Molton Brown toiletries. Relax in the lobby and enjoy complimentary Nespresso coffee or organic tea from Emeyu. The hotel has sustainability certification by FEE's Green Key.
Check Availability
h27
Address: Løngangstræde 27, 1468 Copenhagen
At only 400 metres from Copenhagen Christmas market, this means the h27 Hotel is a 5-minute walk from the market and other famous sights in Copenhagen. Importantly, this is one of the most sustainable hotels in Copenhagen as they use 100% renewable energy in the hotel, avoid single-use plastic and the hotel offers bicycle rental to help you get around sustainably. An intimate Danish design hotel inspired by the 50's & 60's fashion with a homey vibe and design furnishings. This is a beautiful boutique hotel in an excellent location.
Hotel Danmark by Brøchner Hotels
Address: Vester Voldgade 89, 1552 Copenhagen
A great boutique hotel that is centrally located near the Tivoli Gardens. The black, white and pale green design palette give the rooms a modern yet cosy feel. It might be too cold to use in December but if possible, check out the rooftop terrace for panoramic views over Copenhagen. Pubs, cafes and restaurants are within walking distance. Stroget High Street is 300 m away. As a bonus, a complimentary wine hour between 17:00-18:00 is offered daily to guests at the lobby bar.
The Huxley Copenhagen
Address: Peder Skrams Gade 24, 1054 Copenhagen, Denmark
The beautiful designer Danish furniture in an orange and blue colour scheme is very unique and inviting as well as the quality timber floorboards that help to provide a very Scandinavian hotel experience. The Huxley is located in little further from some of the other hotels mentioned here as it is on the waterfront but not quite near Nyhavn. Instead, the hotel is in the Gammelholm District which is about 600 metres from Strøget (the main Christmas market) and 1.5km from the Tivoli Gardens. This is a great location if you would like to be near some of the city's excellent restaurants and if you want to stay in a quieter area while still being in the city centre.
71 Nyhavn Hotel
Address: Nyhavn 71, DK-1051 Copenhagen
If you would prefer to stay near the famous Nyhavn District on the waterfront, 71 Nyhavn is the best hotel in this area. Located in converted warehouses dating from the 1800s, it's a special building that has been wonderfully renovated. The rooms are cosy and unique with white walls and exposed timber beams. All the guests comment on the breakfast, location and lovely staff. The beautiful staircases and windows reflect the historic nature of the building but the design is still modern and clean.
On The Mile 1 – Into This Place
Address: Amagertorv 33, 1160 Copenhagen
Staying in an apartment while in Copenhagen will allow you to have more peace and privacy while still being in one of the best locations in Copenhagen. This apartment is extremely light and bright with beautiful timber floors and is decorated in cool whites, greys and blues. The building location gives direct access to Strøget and Højbro Square and is close to everywhere else you're likely to go in Copenhagen. This is one of the best places to stay in Copenhagen and we highly recommend staying here.
For more information on Christmas in Copenhagen, read our complete Copenhagen Christmas market guide which lists details including opening dates, times, locations, themes and specialties. If you have any questions about where to stay in Copenhagen, leave a comment below.
This post contains affiliate links to hotels in Copenhagen. This means we get a small commission from any bookings at no extra cost to you.