Toronto offers a wide variety of activities and attractions in winter. Visitors can go ice skating, visit the city's many winter festivals, or take in a show at the historic Elgin and Winter Garden Theatre. Toronto Christmas Market is one of the most popular winter festival events and is now known as the Distillery District Winter Village.
In this guide, I share the Christmas market dates, opening times and how to book tickets.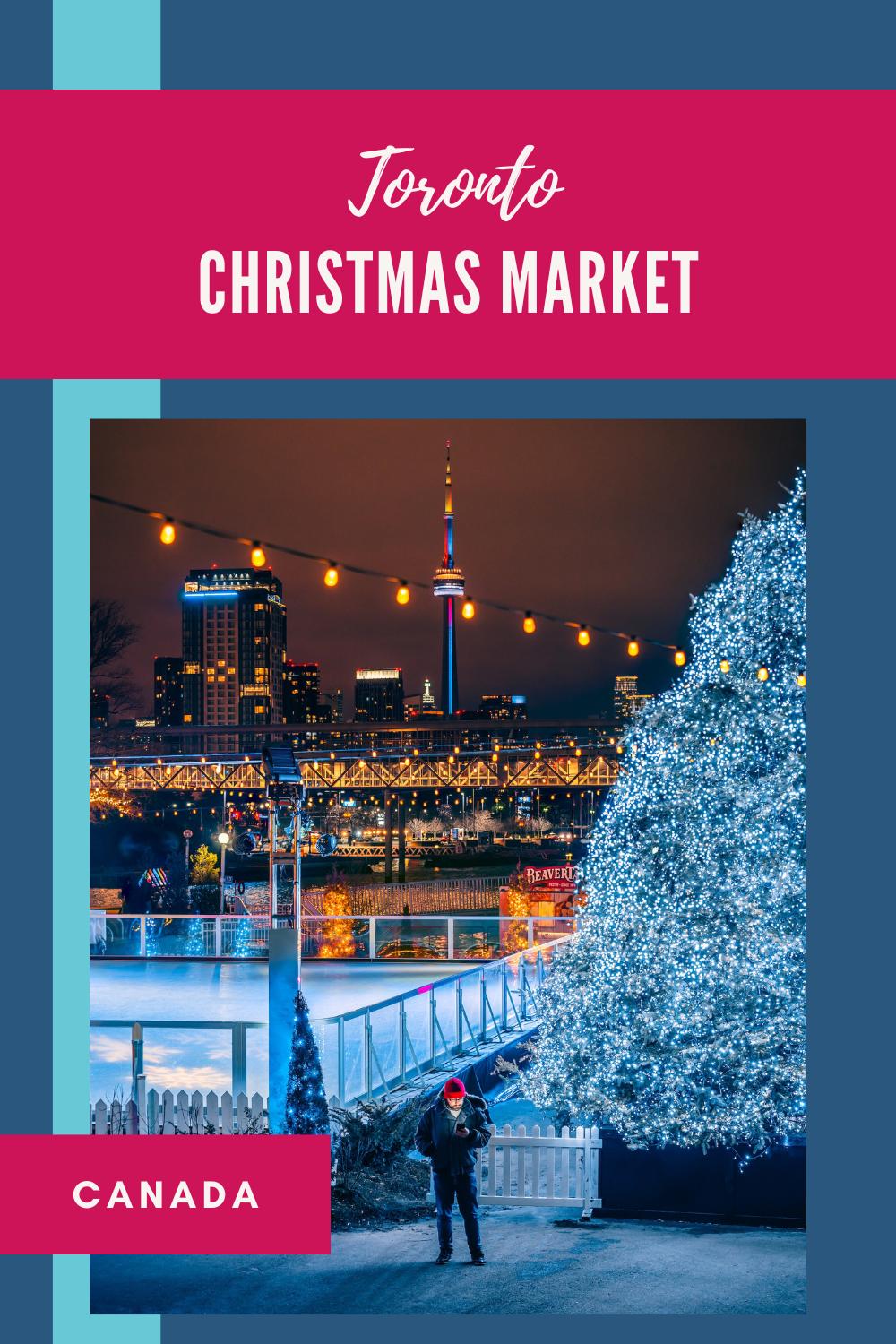 Christmas in Toronto is a magical time of year. The city comes alive with lights, decorations, and festive cheer. From the large Christmas tree in Trinity Square to the decorated storefronts on Queen Street West, there is beauty and wonder around every corner.
Toronto Christmas Market 2023
The Christmas markets in Toronto are a holiday experience like no other. Held annually in the historic Distillery District, the market features live performances, artisan products, amusement rides and seasonal treats.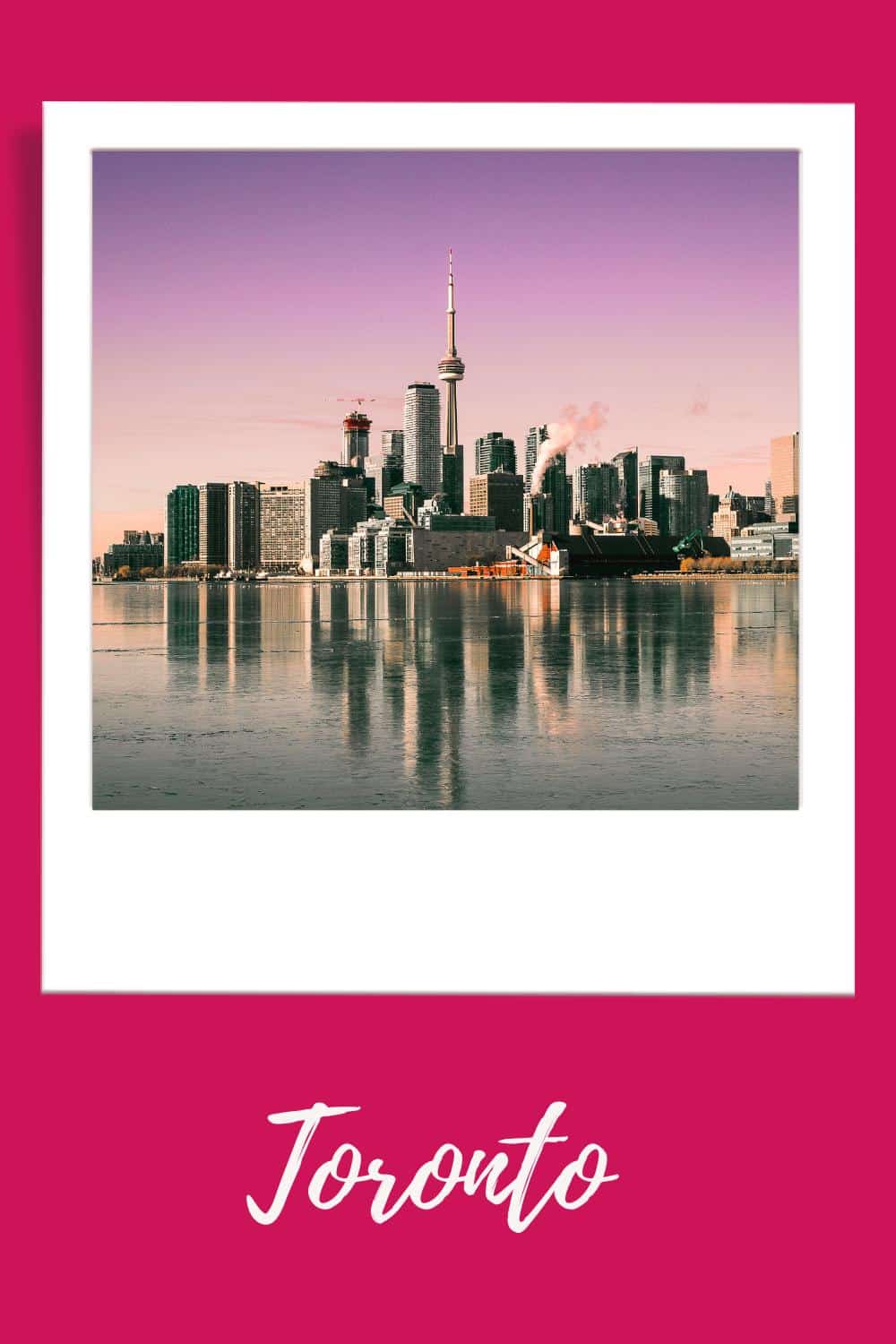 Visitors can explore the many vendors selling handcrafted gifts, sample treats from the food cabins, or take a spin on the carousel.
The market's centrepiece is the 51-foot Christmas tree in Trinity Square, decorated with 70,000 lights and 3,000 ornaments.
Dates and Location
Toronto Christmas Market dates: Expected dates: 16th November to 31st December 2023.
Opening times: 12pm to 9pm. Closes at 10pm on Fridays and Saturdays. Closed on Mondays.
Christmas Day: Closed Christmas Eve, Christmas Day and Boxing Day.
Location: The Distillery Historic District at 55 Mill Street, Toronto.
Admission: Tickets are only required during the busy periods. Free and without tickets at other times. Check dates and book here. Tickets are $11.
Christmas lights: Switch on: 16th November at 6pm. The tree lighting ceremony is free entry, no tickets required.
Santa: Yes, including the Santa Claus Parade.
Accessible: Yes.
Pet-friendly: No.
Parking: Please take public transport to help limit congestion.
Reason to visit: The beautiful location with its cobblestone streets, historic buildings and the incredible Christmas tree.
Recommended tour: Take a Distillery District walking tour to discover more of this historic area.
International specialties: Swiss raclette, Mexican churros, Venezuelan pies, Ukrainian perogies, Italian polpette and Portuguese pastéis de nata.
Drinks: Christmas cocktails, mulled wine, Ontario-spiced apple cider, blood orange gin and tonic, hibiscus syrup and citrus.
Where to stay: One King West Hotel is a highly-rated hotel, a 20-minute walk to the Christmas market or 10-minutes on public transit.
Hotels near Toronto Christmas Market
Toronto is home to a diverse selection of vibrant neighbourhoods, each with its own unique character and atmosphere. The Distillery Historic District is a bit away from the more popular areas, so I recommend staying somewhere more central, like Old Toronto.
I suggest staying at One King West Hotel as it's centrally located while still being near the Christmas markets.
Location of Toronto Christmas Market
Find more things to do this festive season with my guide to the best Christmas markets in Canada.
City and Christmas Tours
A city tour of Toronto is a great way to discover the city's vibrant history and culture. With its exciting downtown, vivid buildings and striking architecture, Toronto is a city well worth a visit, even in the chill of winter.
If this is your first time in Toronto, I recommend this city tour with a visit to the CN Tower and a river cruise. You'll get to see many of the city's highlights with a local guide for a reasonable price.
On a city tour, you'll explore the city's most iconic landmarks and attractions, which typically include the historic Distillery District and the imposing Royal Ontario Museum.
On the other hand, you might prefer taking this food tour to get an idea of the local Canadian culture through their cuisine. Food tours are gaining in popularity, and having experienced a few in my time as a travel blogger, I highly recommend this style of tour.
Christmas in Toronto
In this video, you'll see what it's like to visit the Toronto Christmas Market, with its array of stalls and vibrant festive atmosphere. It gives you a proper feel for the market, showing its festive lights, food stands and an idea of the crowds.
Christmas Specialties in Toronto
Tourtière: A deeply savoured French-Canadian delicacy, tourtière is a meat pie typically enjoyed during Christmas time. Ground pork, veal or beef (sometimes all three) are blended with a melange of spices like nutmeg, cinnamon and cloves and then encased in a flaky, buttery crust. It's a comfort food that truly personifies the warmth of the holiday season.
Butter Tarts: Originating in pioneer cookbooks of the early 1900s, butter tarts are a bona fide Canadian dessert. The filling consists of butter, sugar and eggs, baked until it's gooey inside with a slightly crunchy top. Plump raisins or pecans are frequently added for texture and flavour. They're a sweet end to a hearty Christmas meal.
Nanaimo Bars: Named after the city of Nanaimo in British Columbia, these layered bars require no baking and are an integral part of the Canadian Christmas dessert table. A crunchy, coconut-infused biscuit base, a custard-flavoured butter icing middle, topped with a layer of glossy chocolate ganache – they're quite a treat!
Bûche de Noël: Also known as Yule Log, this is a traditional French dessert adopted by Canadians and particularly popular in Toronto. It's a rolled sponge cake, filled and frosted with cream to resemble a log, often decorated with marzipan mushrooms or other festive designs.
Poutine: While not specifically a Christmas dish, it's hard to speak of Canadian food without mentioning poutine. This comfort food is a melange of crispy chips, cheese curds and rich brown gravy, perfect for warming up during the festive season.
Vegetable Tourtière: For the vegetarian palate, there's a vegetable tourtière that substitutes meat with a blend of hearty vegetables, grains and lentils while still maintaining the lovely Christmas spices.
Maple Syrup Pie: Another traditional dessert, the Maple Syrup Pie, takes full advantage of Canada's abundant maple syrup. The filling is a mix of flour, eggs, and maple syrup, creating a delightfully sweet dessert, not unlike the texture of a pecan pie but with the iconic flavour of Canadian maple.
Food at the Christmas Market
Poutine Gravy Fries: A Christmas market adaptation of the famous Canadian poutine, these chips smothered in gravy and cheese curds will warm your hands and your heart in the winter chill. The fries are crispy, the cheese is oozy, and the gravy is piping hot – a true comfort food perfect for Christmas.
Sausage Rolls: A staple of many Christmas markets, the sausage roll also finds its way to Toronto. Encased in flaky puff pastry, the juicy sausage inside is seasoned to perfection, providing a hearty bite on a cold winter's night.
Canadian Bacon on a Bun: It's simple, it's traditional, and it's utterly delicious. A thick slice of peameal bacon, crisped to perfection, tucked inside a fresh bun, and often topped with a variety of condiments like mustard or maple syrup.
BeaverTails: An iconic Canadian sweet treat, BeaverTails are fried dough pastries stretched to resemble a beaver's tail. Topped with various sweet delights such as cinnamon sugar, Nutella, or apple cinnamon, they're a must-try when visiting the market.
Mulled Wine: You'll spot many people at the Toronto Christmas Market with hands wrapped around a cup of hot mulled wine. This warm, spiced beverage, often sweetened with honey or sugar, is perfect for sipping while wandering around the market stalls.
Pierogi: This Eastern European delicacy, loved by Canadians, often makes an appearance at the Christmas Market. These are dumplings filled with a variety of fillings, including potato and cheese or sauerkraut, often served with a side of sour cream.
Gingerbread Cookies: A Christmas classic around the world, gingerbread cookies are also popular in Toronto. Shaped into various festive designs, these sweet and spicy cookies are hard to resist.
Roasted Chestnuts: Reminiscent of the well-known Christmas carol, vendors at the market roast chestnuts on open fires. They're warm and filling, and their sweet, nutty aroma is part of the magic of the Toronto Christmas Market.
Maple Taffy: A quintessentially Canadian treat, Maple Taffy is made by boiling maple sap, pouring it onto fresh snow to cool and harden, and then rolling it onto a stick. It's a fun, sticky, sweet treat that encapsulates the festive spirit.
What to Buy
Handcrafted Ornaments: Craftsmen at the market design and produce a myriad of unique, handcrafted Christmas ornaments. From whimsical characters to delicate glass baubles, these ornaments make a charming addition to your Christmas tree or a thoughtful gift for a loved one.
Local Art: The Distillery District Christmas Market serves as a wonderful platform for local artists to display and sell their work. You can find a wide array of art pieces, from exquisite paintings that capture the essence of Canadian landscapes to abstract sculptures that push the boundaries of imagination.
Maple Syrup Products: Canada is known for its excellent maple syrup, and the market is full of a variety of maple-based products. From pure maple syrup, ideal for pancakes or cooking, to maple candies and maple-coated nuts, it's a sweet reminder of your visit.
Canadian Whisky: Distilleries in the region offer a selection of their finest whiskies at the market. Smooth, rich, and with distinct notes that reflect the local grains and water, it makes a perfect gift for the whisky connoisseur in your life.
Indigenous Crafts: Celebrating Canada's indigenous heritage, stalls sell crafts made by Indigenous communities. These include beautifully woven baskets, intricate beadwork and artwork that embodies the spirit and tradition of Canada's Indigenous peoples.
Wool Clothing: Given Toronto's cold winters, it's no surprise that stalls at the Distillery market sell a variety of wool products. These range from thick, warm woolly jumpers, scarves, and mittens to cosier indoor items like wool blankets and slippers.
Handmade Candles: Local vendors often sell handmade candles, which can range from those with traditional Christmas scents like cinnamon and pine to more unique fragrances like cranberry or spiced rum. Some candles come in decorative jars that can be reused once the candle has burnt down. Try to choose candles that have been sustainably made.
Local Honey: The market often features local apiaries selling their honey. These jars of golden delight come from various local floral sources, with each type of honey having a distinct flavour profile. It's a sweet gift that supports local beekeepers and is perfect for food lovers.
Festive Food Hampers: A combination of local produce, these hampers are perfect for foodies. They might include Canadian cheese, cured meats, locally made chutneys or jams, maple syrup goodies and locally brewed craft beer or wine. A great way to experience a taste of Toronto at home.
Distillery District
There are lots of things to do in the Distillery District while you're there. Here are a few ideas to help you plan your visit.
Historic Architecture: The Distillery District in Toronto is known for its well-preserved Victorian Industrial architecture. The red-brick buildings, cobblestone streets and iconic green street signs contrast the glass and steel of modern Toronto. You can take a stroll through the district to appreciate its historic charm.
Art Galleries: Home to a number of contemporary art galleries, the Distillery District is a hub for art lovers. Galleries such as the Thompson Landry Gallery exhibit works from Canadian and international artists, providing a vibrant cultural experience.
Performing Arts: The district is home to several performing arts centres like the Soulpepper Theatre Company and the Young Centre for the Performing Arts. You can enjoy an exceptional theatre or dance performance evening, immersing yourself in the district's creative atmosphere.
Unique Shops: From locally made crafts to designer clothes, the shopping scene in the Distillery District caters to a variety of tastes. The district is a great place to find unique gifts and souvenirs, with numerous boutiques and specialty shops selling a wide array of goods.
Food and Drink: The district has a thriving food scene with a number of restaurants, cafes, and bars. Whether you fancy a craft beer from the Mill Street Brew Pub, want to sample the chocolate at SOMA chocolate maker, or fancy a fine dining experience at Cluny Bistro, there's plenty to tempt your taste buds.
Distillery Tours: As the name suggests, the district has a history of distilling. The Spirit of York Distillery offers tours where you can learn about the distillation process and the history of the site and taste some of their premium spirits.
Seasonal Events: The Distillery District is known for its events and festivals, the most notable being the Toronto Christmas Market. But it also hosts events throughout the year, like art festivals and music concerts, adding to the district's lively atmosphere.
Outdoor Sculptures: You can admire the district's outdoor art installations while walking around. The Love Locks installation, the giant heart made of locks, and the numerous sculptures scattered around the district add an artistic flair to the surroundings.
Destination Toronto has information regarding events and the best ways to experience Toronto at Christmas.
Sustainable Travel in Toronto
Many of us are increasingly concerned about climate change and sustainability. Here are a few tips on how we can travel more responsibly in Toronto at Christmas.
Renewable Energy Use: Toronto offers various green hotel options committed to environmental sustainability, including using renewable energy sources. By choosing to stay at these types of accommodations, you can help reduce your carbon footprint during your visit.
Reduce Food Waste: Many restaurants in Toronto, like Richmond Station or Hawthorne Food and Drink, participate in food rescue programmes such as Second Harvest. These places ensure leftover food is donated to those in need rather than going to waste. You can contribute to reducing food waste by opting to dine at these establishments.
Ethical Shopping: Conscious consumption can also be practised while shopping for gifts and souvenirs. Toronto has a range of stores offering ethically sourced and sustainable products. Ten Thousand Villages, for instance, sells fair-trade home decor, jewellery and more, ensuring your purchases support craftspeople in developing countries.
Sustainable Diets: Toronto has a wealth of restaurants and cafes that focus on locally sourced, organic, and plant-based dishes. Places like Fresh, Planta, or Hogtown Vegan offer delicious vegan and vegetarian options. Choosing these restaurants supports local farmers and promotes a more sustainable diet.
Public Transport and Cycling: Toronto has an extensive public transportation system, the TTC, that includes buses, trams, and subways, reducing the need for car travel. Additionally, Bike Share Toronto offers thousands of bikes available to rent across the city, providing a more sustainable and enjoyable way to explore the city.
Water Bottle Refill Stations: Toronto has numerous water refill stations across the city. By carrying your own refillable water bottle, you can stay hydrated and cut down on single-use plastic.
Choose Experiences Over Things: Lastly, one of the most sustainable practices is to choose experiences over physical items. Toronto has an array of experiences to offer, from the immersive art experience at the Museum of Illusions to the tranquillity of the Toronto Music Garden. By opting for experiences, you create memories without contributing to physical waste.
FAQ
When is Toronto Christmas Market?
Toronto Christmas Market starts on 16th November and ends on 31st December 2023.
Where is Toronto Christmas Market?
The Christmas markets in Toronto are held at the Distillery Historic District at 55 Mill Street, Toronto.
What time does Toronto Christmas Market open?
The Christmas markets are open from 12pm to 9pm. Closes at 10pm on Fridays and Saturdays. Closed on Mondays.
Is Toronto Christmas Market open on Christmas Day?
The Christmas market is closed on Christmas Eve, Christmas Day and Boxing Day.
If you want to leave a review of Toronto Xmas Market, please comment below.
—
Recommendations are independently chosen based on personal travel experiences and extensive research. This post contains affiliate links to hotels and tours in Toronto, Canada. This means I get a small commission from any bookings at no extra cost to you.